About Us - Cheap Interstate Removalists

Budget Self Pack Containers (BSPC) is an Australian family owned business based in Perth, Western Australia. We are a small professional team of skilled interstate removalists and the safe transportation of your goods is our number one priority. Just like you, we've been through the process of relocating interstate, so we understand the stresses that can arise when moving interstate in Australia. Our team is here to help you complete your self move as simply and cheaply as possible. When you call us during work hours, you will speak to a real person in our Perth office, not someone based offshore. To us, you are never just a number, we value our customers and will go out of our way to ensure that you are 100% happy with our service.
Call us today and speak to one of our friendly team about moving your furniture interstate today!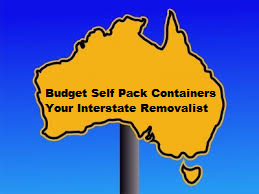 Head Office

4/116 Kelvin Road, Maddington, WA 6109
Ph: 08 9459 9613
Fx: 08 6314 1699

Full company name
ACN 141 886 740 Pty Ltd trading as Budget Self Pack Containers

ABN:
14 141 886 740

Account details for direct deposit
Bank: NAB
BSB: 086 138
Account: 195239512

If you require a quote, it is recommended that you either submit the quote form on the right or call on 1300 659 221. The office is open from 9am to 7pm (Queensland, New South Wales, Victoria) (7am to 5pm in WA).

If you call outside of these hours, or no-one is available to take your call, your call will be answered by an overflow service that will take a message.