By Clive Smith
3 months ago
10 Reasons why you should move to Brisbane!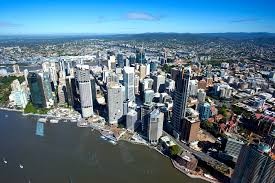 The Food Scene
Brisbane's dining scene has exploded in recent years. Bursting out of the shadow of a couple of other east coast cities that always nab the spotlight - Brisbane has a swagger and confidence to its culinary scene that has attracted some of the country's best chefs. Paired with the abundance of fantastic fresh local produce, Brisbanites are spoilt for choice whether dining in casual hip cafes hidden in the city's laneways, or going all out with fine dining on the shores of the Brisbane river at Aria.
The Sport
Sport is a massive part of the culture of Brisbane and living here you will be spoilt for choice in the variety and amount of international level sport you can go and see. Rugby league is a favourite of the locals or you can catch an international cricket game at the Gabba, or witness the action of the Brisbane international tennis tournament. Also the Commonwealth Games are set to be hosted by the Gold Coast in 2018. If participating in sport is your preference then you'll love the 20km of the Riverwalk where you can run, walk, cycle or rollerblade.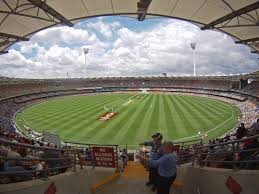 The Beaches

A major draw-card for those moving to Brisbane from cooler climates - the beaches here are world-class. Head south to chill out at Byron Bay or if you're heading north you can't go past Mooloolaba or Kings Beach on the Sunshine Coast. On the Gold Coast a favourite is Burleigh and Coolangatta is well worth a visit too. If you don't fancy leaving the city, visit South Bank where Streets Beach is Australia's only inner-city man made beach - perfect for kids, young and old.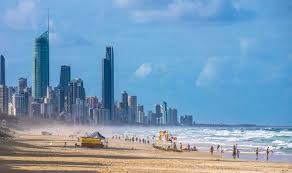 The People
Brisbanites are well known for being laidback and friendly. The inner city snobbery that is a part of Sydney and Melbourne's culture is seemingly non-existent in Brisbane. Maybe it's something to do with the endless sunshine that keeps everyone feeling optimistic but in Brisbane you really feel that the chilled out vibes of the people help create the feeling of a city that is more like a friendly local community.
It's Family Friendly
Ask any kid where they want to go to in Australia and they're bound to name one of the theme parks on the Gold Coast. Sea World, Dream World, Movie World and Wet & Wild are all here and only an hour away from Brisbane. Brisbane also has plenty of green space with an abundance of parks and playgrounds which all all well kept and many with BBQ's. There are plenty of pools and water playgrounds and for sports minded kids there are plenty of classes and clubs for a huge range of sports.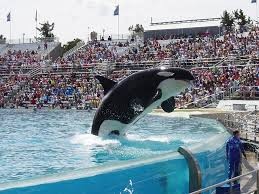 The Culture
For most people, culture is not the first word that springs to mind when they think of Brisbane but for some time now, this misconception couldn't be further from the truth. The Queensland Cultural Centre on South Bank provides every manner of cultural and artistic endeavour. The Gallery of Modern Art (GOMA) is the largest of its kind in Australia and the Queensland Museum is a fun and educational visit for the whole family. The Queensland Performing Arts Centre hosts ballet, opera and musical events and the industrial space of the former Brisbane Powerhouse is a venue for theatre, markets, restaurant, art and comedy. A highlight on the calendar is the Brisbane Festival which runs during September and October.
The Rainforest
Just an hours drive out of Brisbane and you will find yourself in the heart of the rainforest! The Scenic Rim is home to the largest tract of subtropical rainforest in the world and whether you choose to walk in it, drive in it, or just sit quietly and enjoy the stunning scenery and beauty of the surrounds - you cannot help but feel you are in a truly awe inspiring place. There are many options for accommodation ranging from bed and breakfasts to luxury eco lodgings. Rainforest tours and national park walks are a highlight.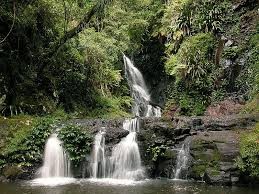 Affordability
With house prices in Sydney, Melbourne and Perth sky rocketing over recent years, many people make the move north to the sunshine state in order to find a better quality of life, particularly young families. After Hobart and Adelaide, Brisbane is the most affordable capital city to live in and with so many other positive life style benefits it's easy to see why it's an attractive option for those wanting to stretch their dollar that bit further.
The Farmers Markets
In recent times fresh produce markets have been popping up all over Brisbane as Brisbanites demand for local gourmet produce increases. The markets are also a great way to get involved in the community and meet the locals. The Jan Powers Markets are a big deal in Brisbane and can be found in New Farm and the CBD. The Saturday Fresh Market, Rocklea is Brisbane's biggest fresh food market and the Boggo Road Markets are a great way to spend a Sunday morning.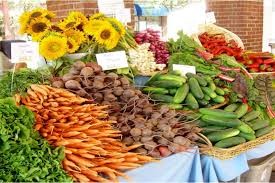 The Sunshine
It would be a travesty to write about the Sunshine state without mentioning the weather as it's what draws so many new residents to Brisbane - particularly from overseas. Brisbane is lucky enough to have an average of around 7 hours of sunshine per day with summer average temperatures hovering around 30 C and winter temperatures around 21 C which for many, barely qualifies as winter!
If you are considering moving to Brisbane we can help make your move a simple, cheap and stress-free process. Click here for your free quote online, or call our office during business hours (1300 659 221) to speak to one of our friendly team about your interstate move today.
Photo Sources
Brisbane city image sourced here
Gabba image sourced here
Surfers Paradise image sourced here
Sea World image sourced here
Rainforest image sourced here
Farmers market image sourced here