Packaging Equipment Supplied With Your Moving Container
If you are moving interstate or long distance, the packaging materials that come with the container will depend on where you are moving to or from (details are below). From time to time, we may vary the items offered due to a lack of stock or for other reasons. We will state what items are offered when we email you your written quote. We will go over the inclusions again when / if you confirm your order and list the items being supplied on your order confirmation email. If we are unable to supply an item promised in your confirmation email, you will be compensated for this.
For moves between any of the locations listed below, you will receive the following items:


10 x Furniture blankets (4m x 2m)

1 x furniture trolley (subject to availability, $30 credit if promised but not available)

30m of rope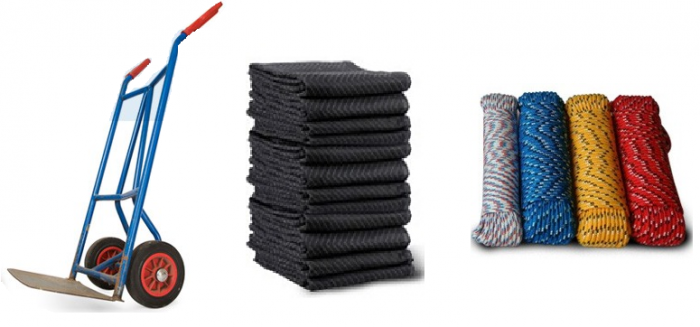 Additionally, from time to time we run special offers where you may receive 10 FREE tea chest boxes.
(They may also be available outside of these times for $45 per pack of 10).


If you are wanting to purchase additional packaging materials, you can find a list of suppliers in your city here