Resources for your interstate relocation
Buying or selling a house can be quick and relatively painless, or it can drag out and cause a lot of stress. Luckily there are loads of online resources at your fingertips to make the process easier and more efficient than before. Gone are the days when you had to trawl through the newspapers looking at listings or venture out to real estate agents shop fronts - now you can browse thousands of properties from the comfort of your sofa if you are buying a new home. If you are selling there is so much information to help you have a successful sale; from home styling tips to advice from other people to selling homes in your area, if you are willing to invest a little time into research, you stand to reap the benefits of doing so.
Buying or selling your home?
Real estate.com.au is the largest website for buying, selling and renting real estate in Australia.
Homely is a great resource when relocating with listings, suburb reviews and a useful and informative blog
Domain offers all of the above with useful advice on renovating, investing and good living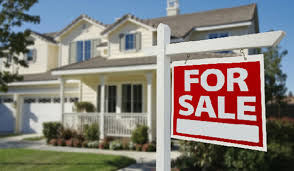 Getting your property ready to go on the market
A well presented property will fetch a better price and sell more quickly than a neglected one. These resources will point you in the right direction to ensure your house is looking its best for the first home open.
Houzz is a website dedicated to home design, products, architecture and improvement. If you've got the time, you can spend hours browsing images for inspiration and product ideas for your own home.
Dressed for sale is a home styling service (available in Adelaide and Melbourne). They can provide hire furniture and placement as well as consultancy on painting, flooring, gardening and electrical work.
Pinterest is another great resource for inspiration on styling and preparing your home for sale.