By Clive Smith
3 months ago
10 Reasons why you should move to Melbourne!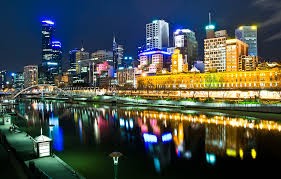 1: Most livable city in the world
For the fourth year running, last year Melbourne was named the world's most livable city by the Economist Intelligence Unit's liveability survey of 140 cities. The survey rates cities on healthcare, education and infrastructure amongst other things with Melbourne acheiving a near perfect score.
2: Art & Culture
Affectionately known as Australia's cultural city, Melbourne boasts world class museums, galleries and exhibitions. And if traditional art galleries are not your scene, it's hard to beat wandering the inner city laneways and checking out the street art on display.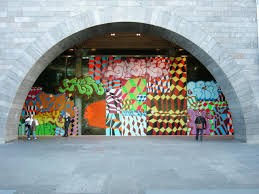 3: Great public transportation
Melbourne's transport network is leaps and bounds beyond any other city in Australia. Boasting an extensive train, bus, and tram network, it's a cinch travelling about the city and beyond.
4: Sports, sports & more sports!
There's only one point to make here. If you love sport, you will love Melbourne. From an iconic boxing day cricket match at the MCG, to a Grand Slam Final of the Australian Open at Rod Laver Arena, the all-encompassing AFL football season during the cooler months or a day off just for the races in spring with The Melbourne Cup - Melburnians are truly spoilt for choice when it comes to world class sport!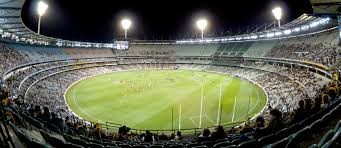 5: The restaurant & cafe scene
Melbourne is internationally renowned for it's cuisine - whether you are on a budget or on a budget blow-out, there is something to satisfy every taste and budget in Melbourne. From hip laneway cafes serving up top quality coffee and cake to the produce markets, the food trucks, the mind boggling array of international cuisines available and the top end restaurants where you'll need to book months in advance to get a table - Melbourne truly has it all.
6:

The surrounds
Living in Melbourne, should you fancy getting away for the weekend, you are spoilt for choice in the surrounding countryside. While some people travel halfway around the world to drive the Great Ocean Road, it is conveniently a weekend away for those residing in Mebourne. Or if you're in the mood for a day at a winery, the Yarra Valley is on your doorstep too. There are several ski fields within 'day-trip' distance of Melbourne and if you've got a few days to spare, ferries depart Melbourne for Tasmania daily.
7: The architecture
Melbourne has an eclectic mix of architecture featuring buildings with a mix of old and new. Well preserved Victorian architecture shares space with modern skyscrapers. The Parliament of Victoria building is one of Australia's oldest and most distinguished heritage buildings, Flinders station and Federation Square are well known landmarks. For one weekend a year, Open House Melbourne sees many of Melbourne's historical buildings open their doors to the public to see inside examples of architecture not normally viewed by the public.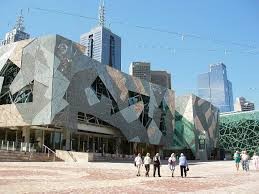 8: It's kid friendly
As mentioned above, Melbourne's education system is one of the best in the world. Kids growing up in Melbourne have so much to enjoy besides a world class education. With so much to do in Melbourne, kids are spoilt for choice in activities to take part in. There is an abundance of parks and green space with well kept playgrounds and sports fields. The beach side suburb of St Kilda is closeby for a day at the beach. The ski fields are within easy driving distance and the inner city has the museums, aquarium, zoo and events and shows daily to keep the little ones endlessly entertained.
9:

Temperate climate
Four seasons in one day is Melbourne's catch phrase. Truth be told, Melbourne's climate is one of the best things about it. Melbourne enjoys warm to hot summers, cool winters and temperate spring and autumn weather. Unlike other Australian cities, you really do experience all of the seasons in Melbourne. Summer at the cricket, spring in the Yarra valley, wrapped up in your teams colours at the footy in winter - these are all experiences of what it is like to live in Melbourne.
10:

The people
Melbourne is a enjoyed and loved by a diverse mix of people. More than half of Melbourne's occupants were born overseas or have a parent born overseas and more than a quarter speak a language other than English at home. The makes for an interesting multi-cultural city with an eclectic dining, art and culture scene. Interestingly, 48% of Melburnians are 35 or younger making it a comparatively young city. Known for its abundance of hipsters, Melbourne will always be regarded as a cool spot by many but just one visit to Melbourne and it is clear the inhabitants are friendly and welcoming to all visitors.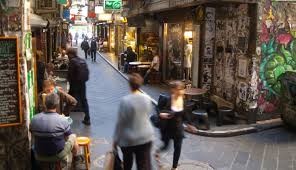 If you are considering moving to Melbourne we can help make your move a simple, cheap and stress-free process. Click here for your free quote online, or call our office during business hours (1300 659 221) to speak to one of our friendly team about your interstate move today.
Image Sources:
Title image - Melbourne City sourced here
Street art image sourced here
MCG image sourced here
Federation Square image sourced here
Laneways image sourced here