By Clive Smith
4 months ago
BSPC Moving Container Checklist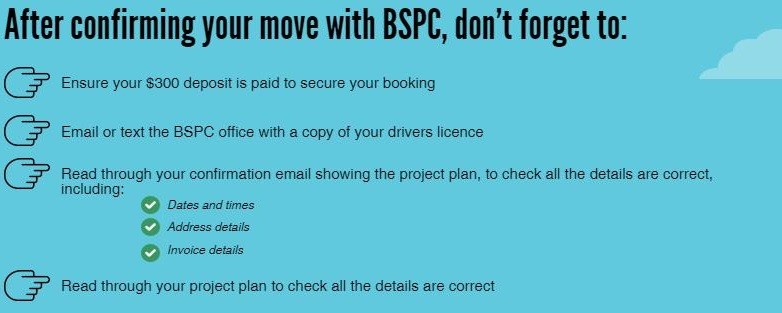 Your checklist for moving interstate
You've taken the time to research moving companies online to find a trusted, reliable and low cost interstate removalist such as Budget Self Pack Containers but once you've decided to go ahead and book in your move, what is the next step? To ensure your relocation goes as smoothly as possible in order to reduce stress, we have noted down some of the most important things to do as soon as you hang up the phone after booking in your move. For a more in-depth checklist concentrating on the packing up of your household goods, you may also like to check out our Moving Interstate in Australia Checklist PDF which has a countdown to moving day and what you should be achieving week by week.
This checklist focuses on the Do's and Don'ts when loading your moving container, the most important things to remember on the days your moving container is dropped off and picked up and some of the admin items to remember to do after booking in your move. Print it out and pop it on the fridge so you can tick off items as you go.
Happy Moving!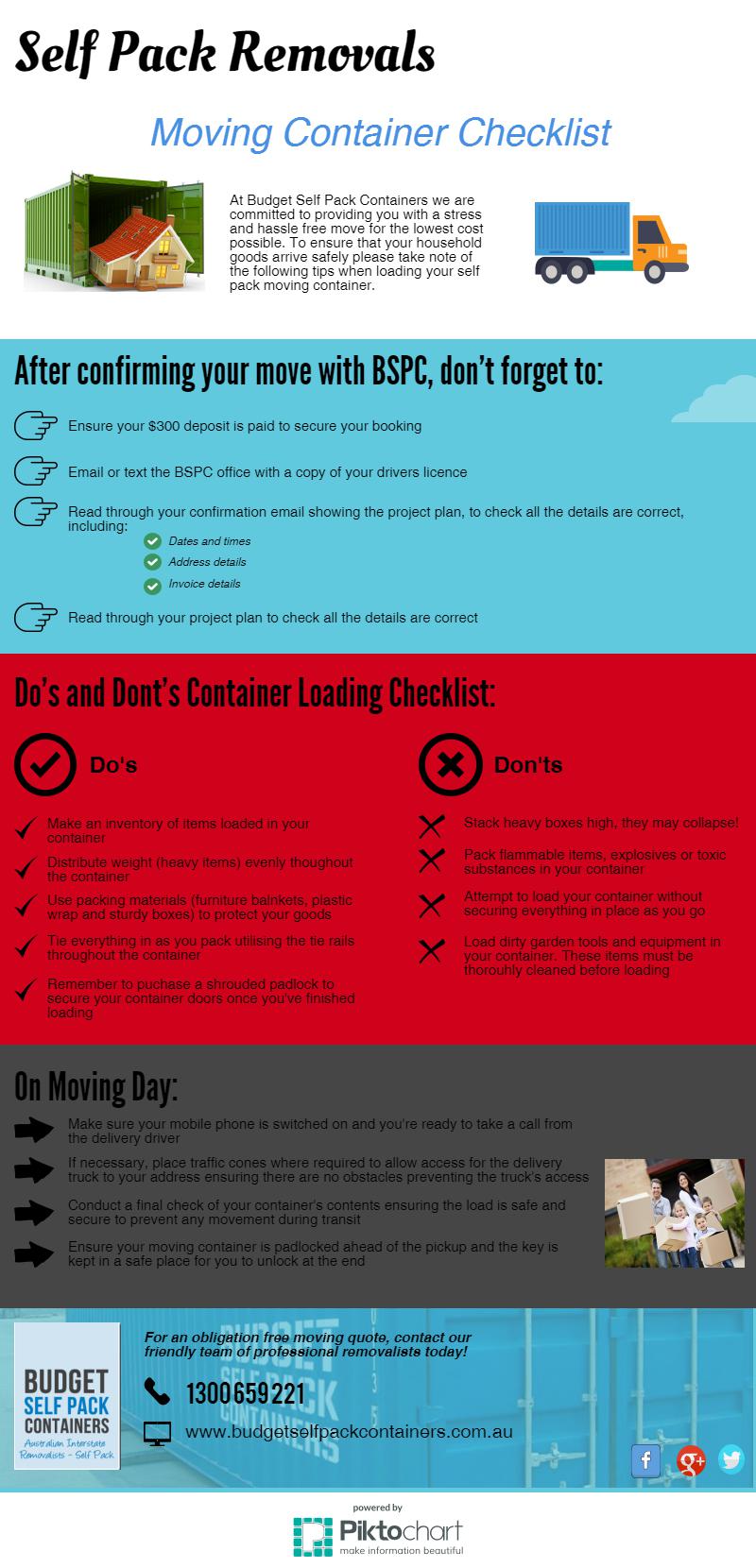 If you have not yet booked in your move with Budget Self Pack Containers, why don't you give our office a call on 1300 659 221. Speak to one of our friendly moving specialist team members and you can receive an instant quote for your interstate move. Alternatively, head back to our home page and fill in our moving quote form, you'll have a quote within 24 (business) hours.