By Clive Smith
2 months ago
How To Pack a Flat Screen TV for Moving Interstate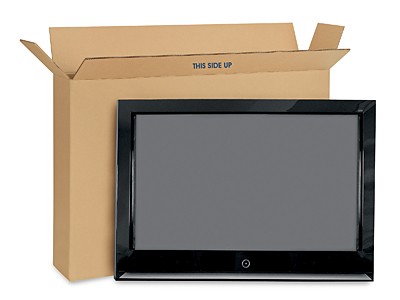 The first in our series of our new "How To Pack" guides is one of the most commonly requested help topics we get asked by our customers. If you are moving your television any distance you want to pack it well. They are expensive and easily damaged items but with a few simple steps, you are going to know that your TV is going to arrive safely at its destination without being damaged.

Move your TV in its original box
The best method if you happen to have kept the original box that your TV came in (with polystyrene inserts) - is to pack it back into that box. To provide an extra level of protection, tuck some furniture blankets or other padding on either side of the TV once in the box. Tape box closed and secure with packing tape or box straps.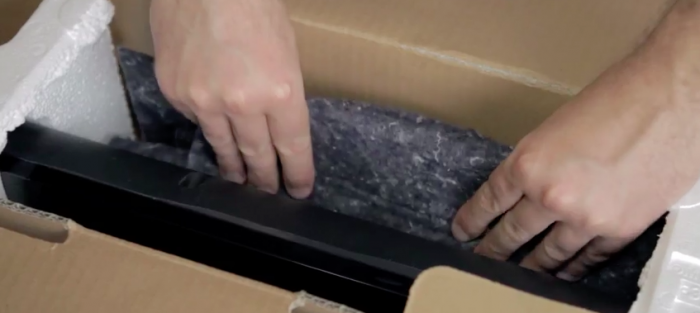 Pack your TV to move interstate


If like most of us, you haven't kept the original box for your TV, it is a fairly easy procedure to wrap your TV using any large box or a specialty TV moving box. We recommend you pack it in the following way for moving your television interstate in one of our self pack moving containers to ensure your TV is protected adequately during transit.
Equipment you will need to move your TV interstate
Packing paper

Bubble wrap

Packing tape

Extra Large Cardboard Boxes (or TV moving box)

Coloured Stickers (or white stickers to write on)

Furniture blankets

Large roll of cling wrap or box straps
All of these items can be easily found at a hardware store such as Bunnings or a specialist packaging supplier such as Visy Boxes.


Step 1:
Unplug your TV (leaving the other ends of the cables plugged into the back of the TV). Move the TV into a space where you have 360 degree access to wrap it.
Step 2:
Using either coloured stickers or write on stickers, label each cable and socket with matching numbers or colours so you know where each cable plugs back into. Unplug cables and store together in a plastic bag, also labelled, TV CABLES.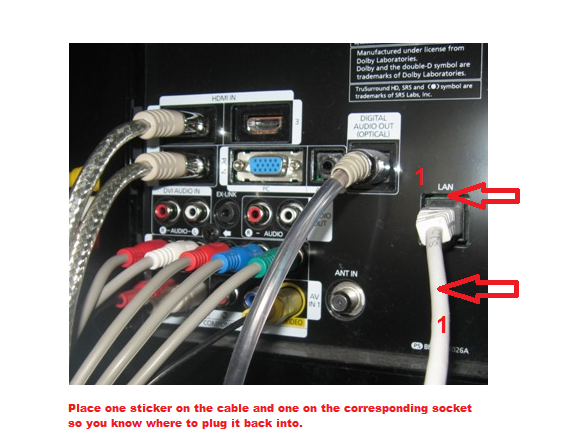 Step 3:
Cut a piece of the cardboard box to fit the size of the TV screen and tape it into place over the screen - this will add an extra layer of protection to the screen itself.
Step 4:
Using the packing paper and tape, wrap the entire TV in one layer of paper (the base does not need wrapping).
Step 5:
Cut the bubble wrap to size and wrap the TV in one layer of wrap securing with packing tape. Take extra care to make sure all the corners are properly covered.
Step 6:
Wrap the TV in the furniture blanket(s) again securing with packing tape - fold overhanging edges over and around the corners of the TV to provide extra protection in this area.
The TV should now have the following layers of protection

You are now ready to wrap (or place) your TV into a cardboard box.
Step 7:
If you are using a specialist TV moving box you can now place the wrapped TV into the box. Stuff any empty spaces with furniture blankets or other padding so there is no empty space in the box.
If you are using cardboard, cut a piece large enough to wrap around the entire TV. Lie it flat on the ground and place the wrapped TV on top. Fold the cardboard around the TV taping into place as you go until you have formed a box shape around the TV. Secure with tape. It is a good idea to wrap the entire TV in cling wrap to ensure the cardboard stays in place.
If you are using box straps, tie it around the TV from top to bottom and secure.
Step 8:
Your TV is now ready to place in your self pack container. It should always be stored in an upright verical position - DO NOT LIE IT DOWN SIDEWAYS. If you are able to, place it inbetween two upright mattresses for added protection. Tie it into place and check it cannot move during transit.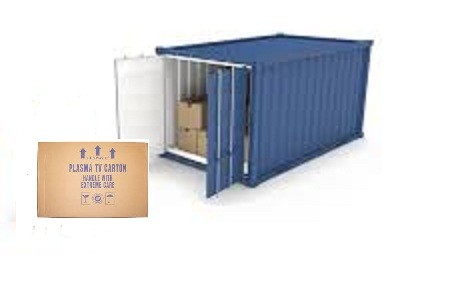 If you are planning an interstate move and looking for a cheap removalist who is reliable and trust worthy with years of experience and hundreds of satisfied customers, look no further than Budget Self Pack Containers. Our container removals experts are here to help your move go as smoothly and stress free as possible. Contact our friendly team today on 1300 659 221 or get a free online quote today here.
Photo Sources:
Paper image sourced here
Tape image sourced here
Bubble wrap image sourced here
TV Box image sourced here
Box Strap image sourced here
TV and box image sourced here