By Clive Smith
4 months ago
How To Pack Fragile Items to Move Interstate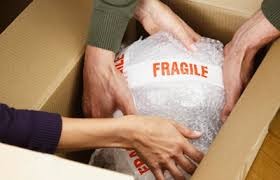 Packing the heirloom china when moving house is probably one of the most dreaded tasks! This post lets you in on the experts secrets to packing your crockery and glassware safely to ensure it makes it to your new home in one piece.
Equipment You WIll Need for Packing Your Fragile Items to Move Interstate

All of these items can be easily found at a hardware store such as
Bunnings
or a specialist packaging supplier such as
Visy Boxes
.
How do I prevent breakages when packing fragile items for moving interstate?
Just follow our step by step instructions and you'll be packing like a professional in no time. There is no need to pay top dollar to get in expert removalists - you will save money by doing it yourself and you won't believe how quick and easy it is to pack up your fragiles.
Step 1:
Remove all items from your kitchen cupboards that you plan to pack and lay them out on available surfaces like bench tops or your dining table so you can see all of the items that need to be packed. Set up an area for your packing - lay our your packing paper on a large flat surface.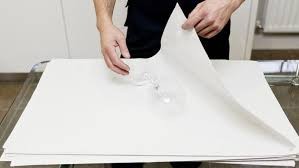 Step 2:
Assemble your cardboard box with the packing tape. Use double walled boxes if possible to provide an extra layer of strength and protection to your breakables. We recommend using a medium sized box to pack fragile items - if your box is too large, it may get to heavy to carry. Aim to pack your fragile items in layers, with heavier items on the bottom of the box and lighter items towards the top. (ie. you could pack a layer of plates, then a layer of small kitchen appliances then finally a layer of glassware).
Step 3:
Begin by scrunching up balls of the packing paper and placing into the bottom of the box to create a cushion for the first items to be packed. One of the most important things to remember when packing is to never leave 'empty space' in a box as it creates a weak spot meaning the box is prone to collapse.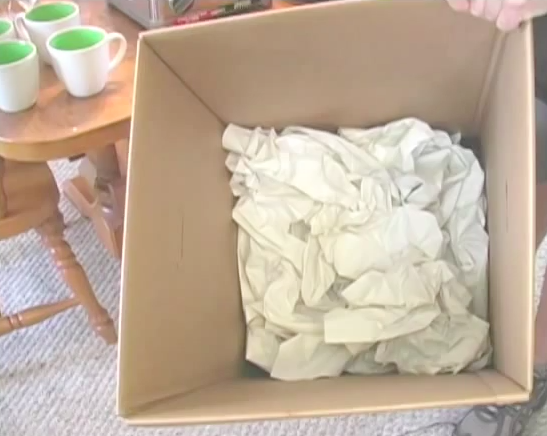 Handy Removalist Tip:
Always remember to pack your boxes so they are full. Boxes with empty space are much more prone to collapse and the contents moving around causing breakage.
Step 4:
Take a plate and place it on your stack of packing paper. Taking two sheets of paper, pull the corner of the paper over to cover the place then place another plate of top of it - repeat this until you have four plates. Now fold over the corners into the middle so the plates are completely covered. Continue wrapping all of your plates in this manner making sure you pack similarly sized places together.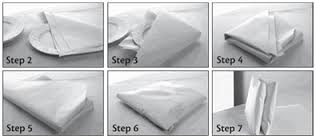 Step 5:
Now pack the plates into the box. Stand them up sideways like you would in a dishwasher - DO NOT pack them in stacks like you would on a shelf. This is the most common mistake that people make and will almost guarantee breakages. They can take much more weight when they are packed on their side.
Step 6:
Once you have packed in a layer of plates, fill in any gaps with more scrunched up paper, it is a good idea to pack wads of paper around the items as you pack. The next layer you will pack is going to be something lighter than plates (ie. small appliances, salad spinner, baking equipment). Scrunch up another layer of paper to place on top of the plates layer and then wrap the next items and arrange them in another layer.
Step 7:
For the final layer, you want to pack something light such as glassware. Wrap the glasses in packing paper the same way you did for the plates and stack them standing up (not lying down sideways where they are more prone to breakage). Arrange them on top of the previous layer and again surround them with more scrunched up paper so the entire sides, top and bottom of the box are lined with paper.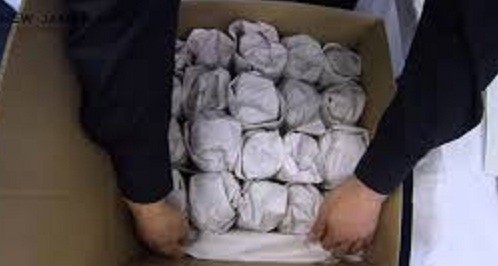 Step 8:
Now your box is full you can tape it closed and label it.
If you are planning a long distance or interstate move in Australia, contact us on 1300 659 221 to speak to one of our friendly team. Alternatively visit our website for your free quote and our blog for even more moving tips and advice.
Photo Sources:
Title image sourced here
Packing plates photo sourced here
Paper image sourced here