By Clive Smith
2 months ago
Interstate Removalists Sydney - Moving Guide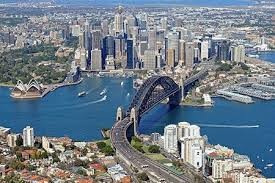 Moving made easier with our interstate removalists in Sydney
If you're moving to Sydney from elsewhere in Australia there are plenty of things you need to know before you relocate to help make your move go as smoothly as possible. Our Sydney removalists have moved hundreds of satisfied customers to and from Sydney and picked up some useful knowledge along the way. We know better than anyone how stressful moving can be so we want to take the confusion and uncertainty away from your move so that your relocation to Sydney is an easy and postive experience.
What will it cost to relocate to Sydney?
You can spend an arm and a leg relocating to Sydney but it doesn't need to be that way. It's no secret that it's expensive to live in Sydney, the cost of living is one of the highest in the world. Keeping that in mind, you are going to want to save as much as possible moving there as chances are, you will appreciate using the extra money saved to settle into Sydney life. Self pack removals are a great option when it comes to moving to Sydney. You can save as much as 50% vs full service removalists costs and not only is it one of the cheapest ways to move to Sydney, it's all a very reliable and efficient way to move. Find out more about the system here.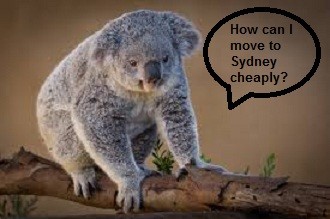 What is the cost of living in Sydney?
Obviously this can vary a lot depending upon your standard of living. Weekly apartment rentals in Sydney can start from around $450 per week for a one bedroom unit in an inner city suburb location such as Leichhardt, Balmain or Paddington. The further away from the city you are, the cheaper the rents will be and obviously the larger the rental property, the more it will cost. When renting you need to remember to factor in the cost of a bond (usually 1-2 months rent) as well as the normal practice of paying one months rent in advance.
If you are planning on buying property in Sydney, the sky is the limit when it comes to what you spend. Homes in central Sydney with harbour views fetch prices in the millions. For the average family planning to move to Sydney, prices of houses in the inner west, eastern suburbs and southern suburbs are more affordable than central Sydney.
Can I have a moving container delivered anywhere in Sydney?
Generally speaking, Yes. There are always exceptions to the rule, if you decide to ship your household contents to Sydney in a moving container then we will take a look at your delivery address and ascertain whether or not a moving container can be placed there. At most addresses, it is not a problem although there can be issues with delivering to apartment blocks and units. The good news is that we can offer you a depot unload if you're unable to have a container delivered to your home so you're still able to take advantage of the great savings we can offer to move your household contents.
I want my moving container delivered to Sydney and stored while I tie up the loose ends before moving - is this possible?
Yes, no problem at all. We can offer very competitive storage rates for your moving container. You don't even need to specify exactly how long you require storage, whether it is short term or long term we can store you container and then have it delivered where and when you require with a minimum of notice.
I'm moving to the northern suburbs of Sydney. Can you deliver that far out? Will it cost me more money?
We can deliver a container just about anywhere in the whole of New South Wales. Usually the farther away from the rail terminal you are, the more your delivery may cost. Our prices are very competitive though and we will try our best to beat any competitors quote for the same service. Check out what it costs to move to your suburb by obtaining a free quote online or call our friendly team today on 1300 659 221 to get the best price for moving to Sydney.
Photo Sources:

Title image sourced here

Koala image sourced here