By Clive Smith
2 months ago
Moving from Perth to Melbourne | A Guest Blog Post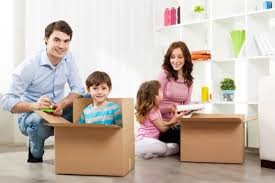 This week on the blog we're handing over the reins to one of our recent customers, Kate, who moved from Perth to Melbourne using one of our 20ft shipping containers.
Kate was kind enough to record her experience to give an insight on how the self pack container removals experience worked for her.
Over to you Kate!
My DIY Long-Distance Move from Perth to Melbourne with Budget Self Pack Containers
My husband and I, along with our family, decided to move back to Melbourne after spending 5 years over here for my husbands job. In the end it was quite a quick decision to move back, so we didn't have a lot of time to organise our move back but luckily I came across Budget Self Pack Containers through a friends recommendation. I wasn't familiar with the shipping container method of moving so I did a bit of research on it and found out that it was one of the cheapest ways of moving interstate and loads of people seemed to review it favourably online.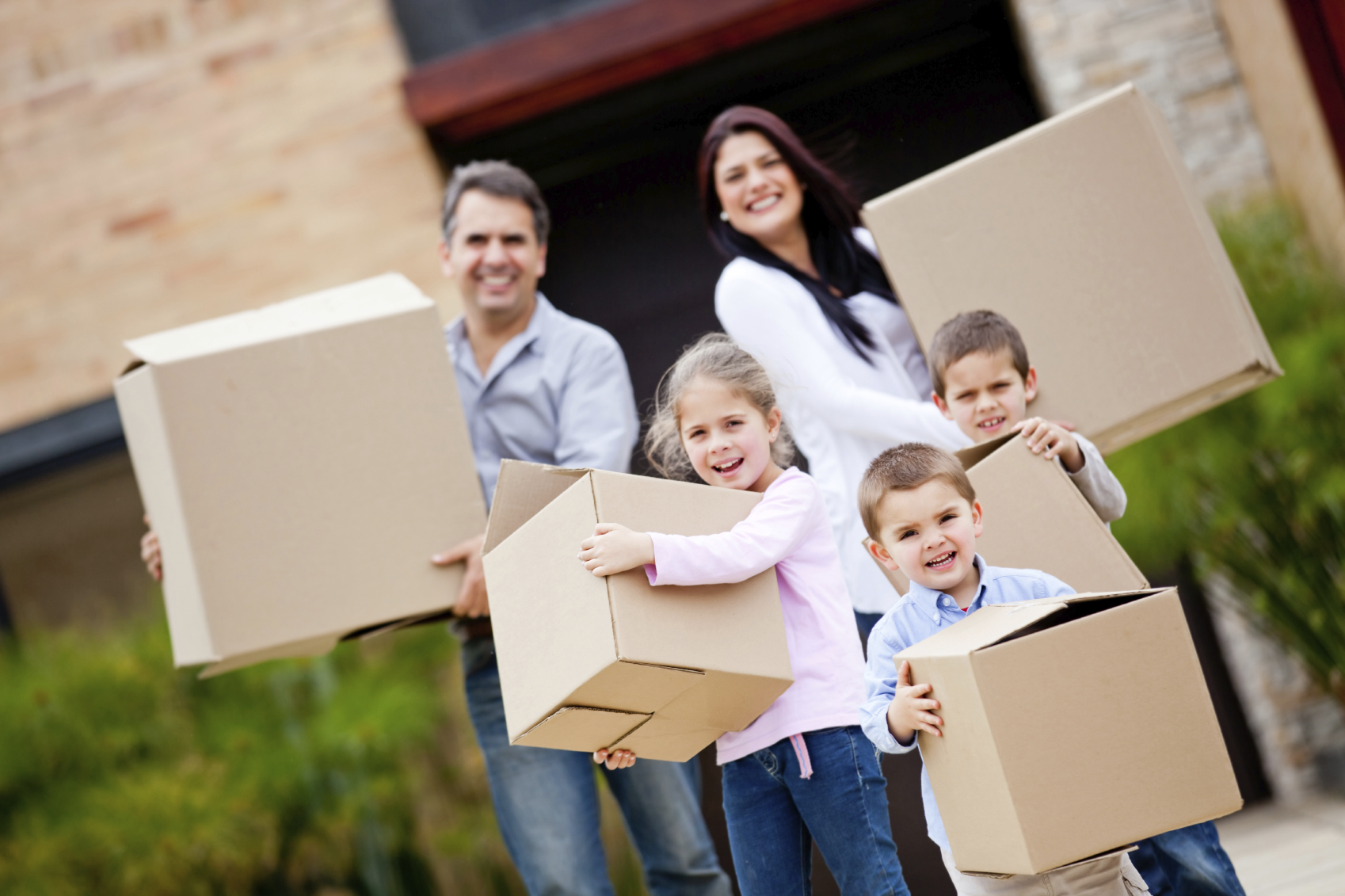 I got a quote from Budget Self Pack for my move from North Perth to Brunswick East in Melbourne. My quote was for $2430. Add to that, the cost of some packaging materials as we were packing the container ourselves, the cost of flights for the family and the cost of moving our dog and we were well under $3.5k for our move. This was a lot more reasonable that I was expecting.
We confirmed the details of our move over the phone and organised where the shipping container would be put at our property in North Perth. We didn't actually have our address sorted in Melbourne yet - we were still in the process of getting a rental property. This wasn't a problem with Budget Self Pack, they said they were able to store the container when it got to Melbourne if we still didn't have a house yet so that took a bit of stress off.
The empty shipping container arrived at our North Perth home on a Monday morning. I had been packing the house up all week so had a pile of boxes ready in the garage and our plan was to pack the container over about 5 days. I did have a bit of a panic when I opened the container doors as it looked smaller inside than I thought it might and I worried about fitting everything in. Budget Self Pack were great when I called them and directed me to their website which had a lot of packing advice specifically aimed at packing a shipping container with your household contents.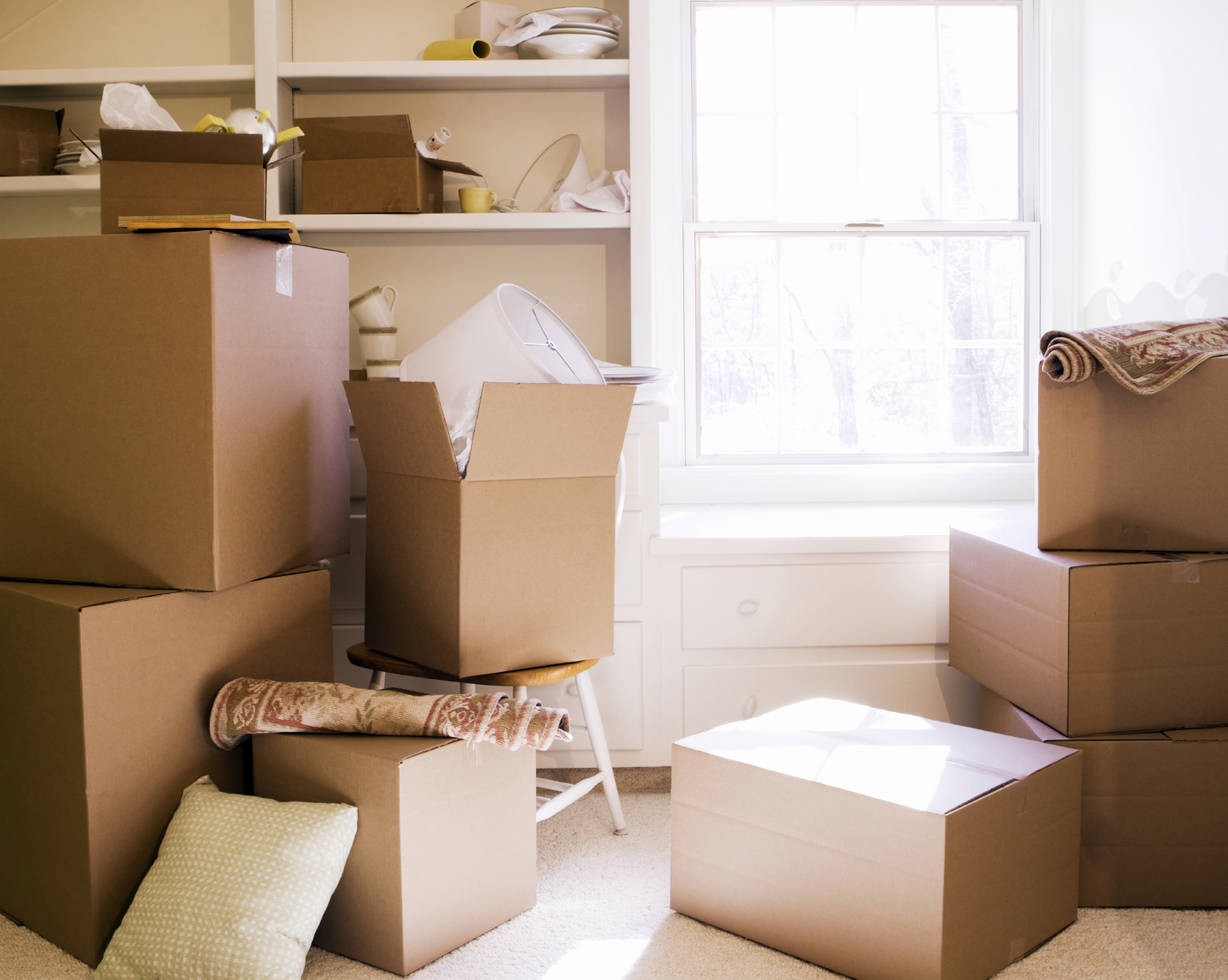 As per their advice, we wrapped our larger items such as bed frames, bedroom furniture, dining table, dresser etc. in furniture blankets (we got 10 free on hire from Budget Self Pack and then purchased another 10 ourselves), we also used old blankets and duvets we were going to get rid of anyway. The actual loading of the container was quite simple once we had a plan, we worked out where we'd put the biggest items and then packed the smaller boxes and miscellaneous things, in and around. Lots of rope was used to tie everything to the rails throughout the container, we were told this was vital to stop everything moving when the container was in transit. In the end we fit the entire contents of our 3 bedroom house into the container with no problems.
We were all done loading our container by the Friday so it took four days total to load. The loaded container was picked up and transported to Melbourne taking 5 days to arrive. We ended up signing the lease on a rental house in Brunswick East the same day our container left Perth and Budget Self Pack sent the container directly to our new address.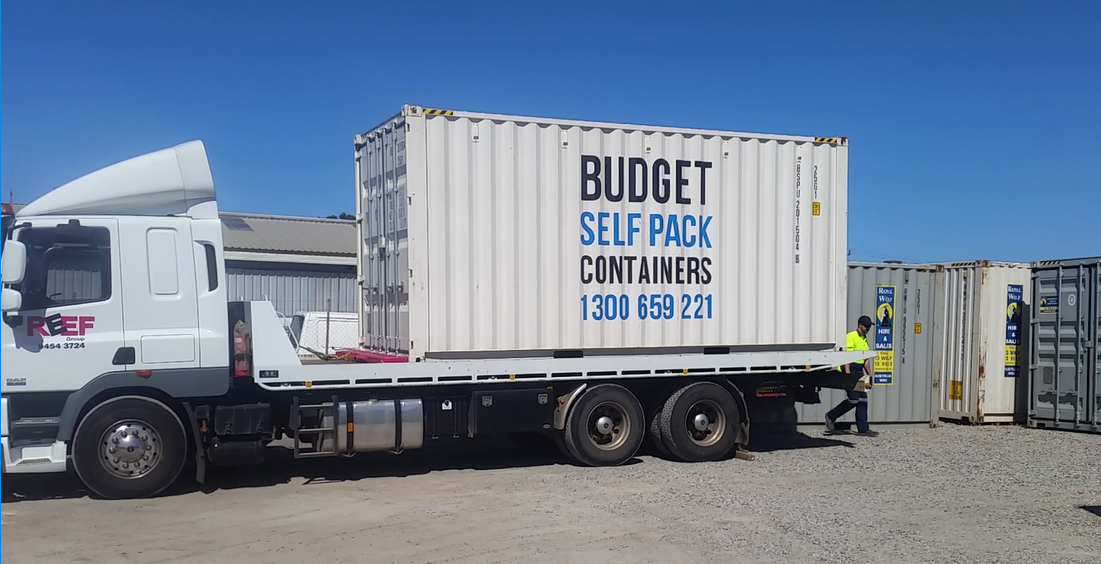 We were there to meet it and unpacking into our garage only took a few hours, the empty container was removed the following day and we unpacked fully in our own time. We had no damage at all to our belongings thanks to the packing advice we received.
My top tips for moving with a shipping container:
Load your cardboard boxes all the way to the top - if you leave a gap, the box will just get crushed.

Use garbage bags to cover things like pillows, duvets, towels - these can then be used as padding to protect your furniture

Start by loading the heavy items of furniture around the sides of the container, tying into place, it's then quite easy to just fill in the gaps.

Stand your long tables, sofas etc. up on their end, they take up much less space this way.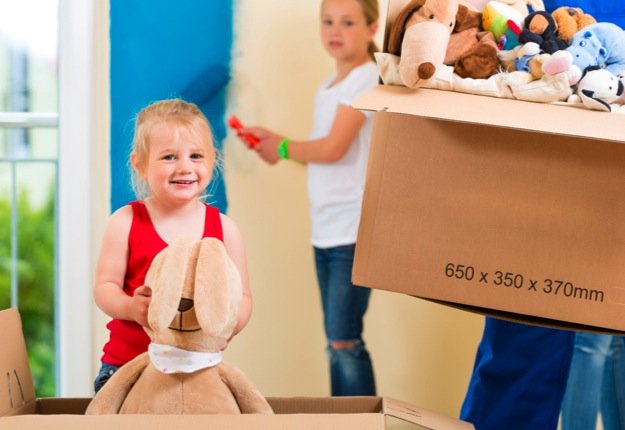 So, following my interstate move with Budget Self Pack, I can definitely recommend them to anyone I know. If you're prepared to do the loading and unloading, you can save so much money and doing it ourselves was way less hassle than I would have thought. Many thanks to the Budget Self Pack team for helping me and my family with our move.
Kate - Moved from Perth to Melbourne - 2016
Photos sourced via iStock photo and Flickr