By Sheree Jones
2 weeks ago
Moving Interstate for a Sea Change/Tree Change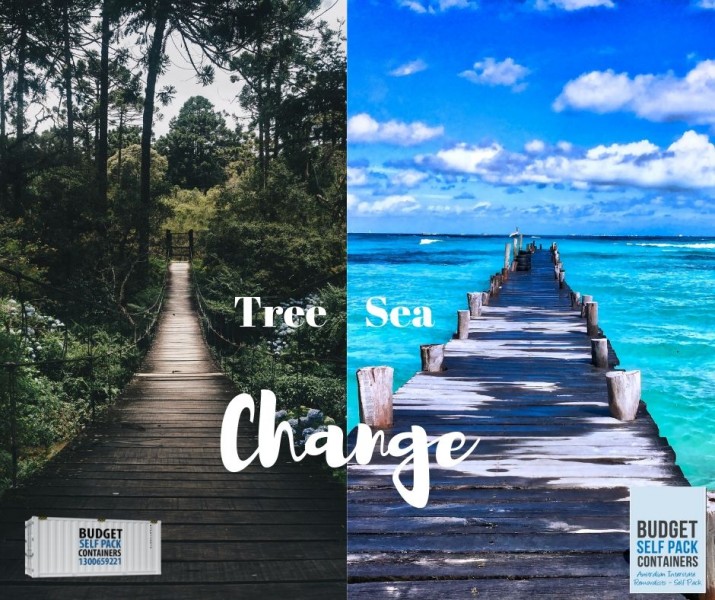 We've all fallen into the trap of being on our annual summer holiday at the coast and when wandering past the local real estate office, day-dreamed about living by the beach year-round.
On the face of it, there seem to be many positives. A relaxed pace of life and the temptation of how far your money will go when selling up in the city and buying in a regional town or district can seduce anyone into making a snap decision to relocate on the spot.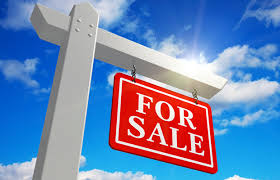 Jump back to reality though and there is more to it than visions of life being a constant beach holiday. Statistics state that for every five people who attempt a sea change/tree change, one will return to living in the city. Research needs to be done before taking the leap and relocating your family and life out of the city.
As interstate removalists, daily we see people moving their families and household contents long distances in pursuit of a better living environment and a slower pace of life. We have seen first hand some of the negative impacts of making a sea change/tree change without adequate consideration of the potential pitfalls. It is unfortunately not uncommon for someone who has used our services to move to a regional location, to contact us less than a year later, requesting our service to move back to the city.
With the trend of people leaving the fast-paced lifestyle of living in the city for a slower and more intentional lifestyle not showing any signs of slowing, we wanted to share our tips on what we believe you need to know before embarking on a seachange/treechange.
Tips for a successful sea change/tree change
✓ Research. Research. Research!
We can't overstate this one. We've all heard the stories of someone making an impulse bid on home auction when on holiday, thinking they'll figure out the logistics later. As romantic as the idea of this is, the reality can come back to bite you after the initial excitement wears off. Vigorous research into things like employment opportunities, schooling, health care facilities and re-saleability are just a few of the dozens of factors that need to be examined before committing to a property purchase.
✓ Visit your desired location many times
If you have a holiday location that you adore and holiday there every summer, before committing to buying property, make sure you visit at all times of the year to see how your potential new home town changes in the off-season. Many seaside towns that are bustling and busy in the summer months can change drastically at the end of the tourist season. Discovering that half of the homes around you are empty for most of the year may not be the vibe you're after. Or, it could be the opposite; maybe you've visited a location in the offseason and are unaware that your idyllic quiet town turns into party central complete with traffic jams in the middle of the summer holidays.
✓ Be wary of the city property market vs the regional property market
Property prices in your dream small-town location may seem too good to be true compared to the price of your city property. Maybe you have visions of selling your far more valuable city property and then having a cash windfall when your next small-town property purchase is half the price? Nearly all of the time, the city property market will be stronger than a regional one however that does not mean that you need to overpay on a regional property purchase. Cheaper prices don't always translate to better value. Be wary of selling out of a strong city property market and then being unable to re-enter it a couple of years later if you discover that a slower pace of life is not for you.
✓ Try Renting
Before you commit to a complete change of lifestyle, consider the benefits of renting a home in your desired location prior to entering the property market. Living there full time is really the only way you can find out if it is a good fit for you and your family. Should you have a change of heart it is far easier to have your home waiting for you back in the city. Should you choose to go ahead with living in a small town, you have the time and local know-how to ensure you get a great property at a reasonable price rather than making an impulse decision on a weekend away.
The pros and cons of a sea change/tree change

A slower pace of life

Better living environment

Reduced property prices and cost of living

Increased community spirit in small towns

Reduced career opportunities

Limited health care facilities

Seasonal tourist overloads

Limited schooling options
Popular locations for a sea change/tree change in Australia
With thousands of kilometres of coastline featuring some of the best beaches in the world, you are spoilt for choice when relocating for a sea change to WA. The inland areas in the South West of WA are also prime tree change locations with bargain property prices in gorgeous unspoilt locations. Some of the most popular sea change locations south of Perth are Mandurah, Yallingup, Dunsborough, Binningup and Denmark. North of the state capital is more sparsely populated but popular small-town locations are Lancelin, Jurien Bay, Dongara and Geraldton. If a tree change is more your scene then you may want to check out Nannup, Manjimup, Pemberton or Bridgetown.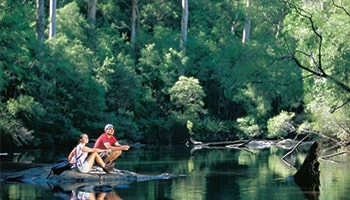 While Adelaide is voted the most livable city in Australia, on the outskirts is where you may be able to pick up property for a bargain, just a stone's throw from the beautiful beaches of the South Australian Coastline. Middleton leads the way in the popularity stakes for the most desirable sea change location, neighboured by Goolwa and Victor Harbor, it is a beautiful stretch of coast with a small-town vibe. Heading inland the Barossa valley offers an idyllic version of country life with wine country towns such as Nuriootpa, Tanunda and Angaston popular tree change destinations.
Regional Victoria is a very popular destination for tree changers. With an endless supply of quaint county towns extending from Melbourne all the way up to the NSW border, there are many options for those opting for a slower pace of life in a small country town. Shepparton, Benalla, Wangaratta, Beechworth, Daylesford, Bendigo and Ballarat are all very popular locations. Seaside, you can't go past Golden Beach - located 2 hours drive east of Melbourne it has affordable beachside properties in a stunning location.
In Australia, Tasmania is the clear cut winner in desired locations for a sea change or a tree change. Every year, thousands of people move down to the lush, unspoilt and stunning Tasmania to pursue a life in a simpler environment surrounded by natural beauty.
Penguin, Wynyard, Launceston and St Marys are all popular moving destinations in the north of Tasmania. In the south, Hobart and it's surrounds welcome more and more new residents every year. Margate, Blackmans Bay, Clifton Beach, Eaglehawk Neck and Geeveston are all popular destinations.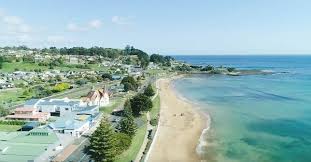 From the NSW south coast to the central coast and beyond, New South Wales occupies a long and temperate stretch of the east coastline and is jampacked full of ideal sea change locations. From Narooma and Batemans Bay south of Sydney to Umina Beach, Gosford and Swansea on the central coast, all the way up to the more tropical climates in Yamba, Lennox Head, Ballina and the ever-popular Byron Bay; NSW has a vast pick of seaside towns to pick and choose from. On the North Coast, there are also a large number of Hinterland villages which are the perfect location for a tree change - Grafton, Rosebank, Lismore, Mullumbimby and Murwillumbah feature stunning scenery and a bargain can still be found in the property market if you choose carefully.
The Queensland coastline is probably what most international visitors picture when they think of the Australian coastline. The tropical climate and endless unspoilt coastline attract people wanting a laid back beach lifestyle and a low-stress existence. There are numerous towns south of the Gold Coast (such as Burleigh Heads) and in the Sunshine Coast (such as Noosa Heads) regions that could be considered sea change destinations, however, their proximity to Brisbane means that property prices are likely to be high. If you're looking for a real property bargain, head further north in the state. Up towards Townsville and Cairns, you may come across some real estate steals - Mission Beach, Palm Cove and Port Douglas and all far north locations well worth a look.
The cost of moving interstate for a sea change
A sea change is often prompted by a desire to exit the rat race and the high cost of living in an urban environment. Many people making a sea change or a tree change will be interested in lowering their mortgage significantly if not entirely and enjoying the benefits of a lower cost of living. Finding a budget way to move your household contents to your sea change location is essential - the last thing you want is to have to foot a massive bill for moving house when the objective is to be saving money!
Budget container removals are the perfect option for people making a sea change. Not only do you have the flexibility and ease of self-loading your own shipping container you also save money by playing the job of removalist yourself. Sure, you can pay twice as much and get someone to pack your home contents for you, but if your objective is to save money, then a self-pack shipping container is a great choice.
How much will a sea change/tree change cost?
Generally speaking, for most self-pack container moves within Australia, using a 20ft shipping container to move interstate will cost anywhere between $2000 - $6000 from a regional Perth, WA location to a regional Melbourne, VIC location. To move from far north Queensland to NSW will cost around $3000 - $5000. To get a quote for your interstate sea change move, give us a call on 1300 659 221 or for an online moving quote, click the link.
Image credits
www.canada.com
www.westernaustralia.com
www.domain.com.au
www.sohu.com
www.designlibrary.com.au