By Sheree Jones
2 weeks ago
Moving Interstate or Long Distance with Kids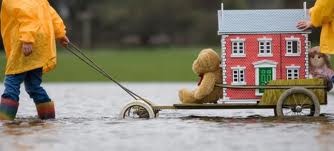 Moving interstate or long distance is a stressful time for anyone - for kids it can be just as stressful, if not more, than for the adults. Usually it's the adults that have made the decision to relocate, not the children. They will most likely not be pleased to have to say goodbye to their home, friends and school - children love nothing more than routine and all that feels familiar and safe to them so taking that away can be scary and overwhelming. Here are my 8 top tips to help your little ones prepare for and adjust to moving interstate in Australia.
Often we get so caught up in all that needs to be done before moving, we forget that the most important thing we can do for our kids to get them emotionally ready for the big move. Photograph your house, their friends, favourite places to visit and create a scrapbook of memories that they can look back on once they have moved.
This reinforces the move as a positive thing. Celebrate the friends and memories you are leaving but also look forward with excitement at those to come in your new location.
It might seem easier to just do it yourself but involving your children in this task gives them a sense that they are involved and have some autonomy over the upcoming move.
The beauty of technology is that this is so much easier these days. When I moved house in the 80's, the only option was to become pen pals with my old friends and receive the occasional letter in the mail. Nowadays, it's so much easier to keep in touch with skype, email, instant messaging and even online community gaming.
Kids love using online maps, street view and GPS. Look up your new house and map the route from your old house online. Find out some fun facts about the route, for instance if you are moving from Sydney to Brisbane, look up landmarks that you may see on the way if you are driving
The fact that it is new is exciting enough for kids, if possible let them choose their own room and talk about how they can arrange their furniture/decorate it. Explore the house, outdoor areas and immediate neighbourhood together so none of it seems scary or unknown.
Whether you are flying or driving to your new home, the day your family actually moves is going to be a stressful one. Make sure your kids are ready, what for them can be a very long boring day will pass much quicker if you have selection of things for them to do. Each child should have their own day bag with favourite toys, activities and snacks ready to access when they need to.
Once you have moved and settled into your new home, the best way to make your new city feel like home is to get out and explore. Find your local park, library, cafe - these are great places to meet new people and start to give your kids a sense of belonging at their new location.