By Sheree Jones
2 weeks ago
Moving To Brisbane | What You Need To Know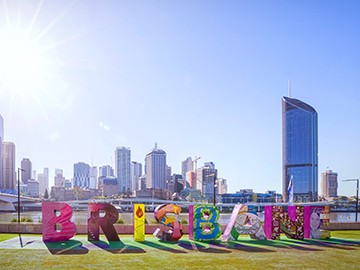 There is never a shortage of people moving to Brisbane to take advantage of the subtropical climate with world-class beaches and stunning rainforest virtually on your doorstep. If you're moving from Sydney to Brisbane or moving from Melbourne to Brisbane you will appreciate the slower and more relaxed pace of life that Brisbane can offer. As the third largest city in Australia, Brisbane boasts a multicultural population with nearly one-third of its residents born overseas. It has a healthy economy, affordable housing and more sunny days per year than any other Australian capital city.
There's never been a better time to be moving out of Brisbane interstate to another location within Australia. Particularly, if you are considering the low-cost option of packing a shipping container yourself to move interstate, prices when moving from Brisbane are among the most competitive in the county. Due to a high volume of moving containers entering Brisbane, there is a healthy and readily available stockpile of empty containers ready to be relocated. In some instances, with a self-load moving container, you can get an empty container delivered out to your address in as little as 2-3 days!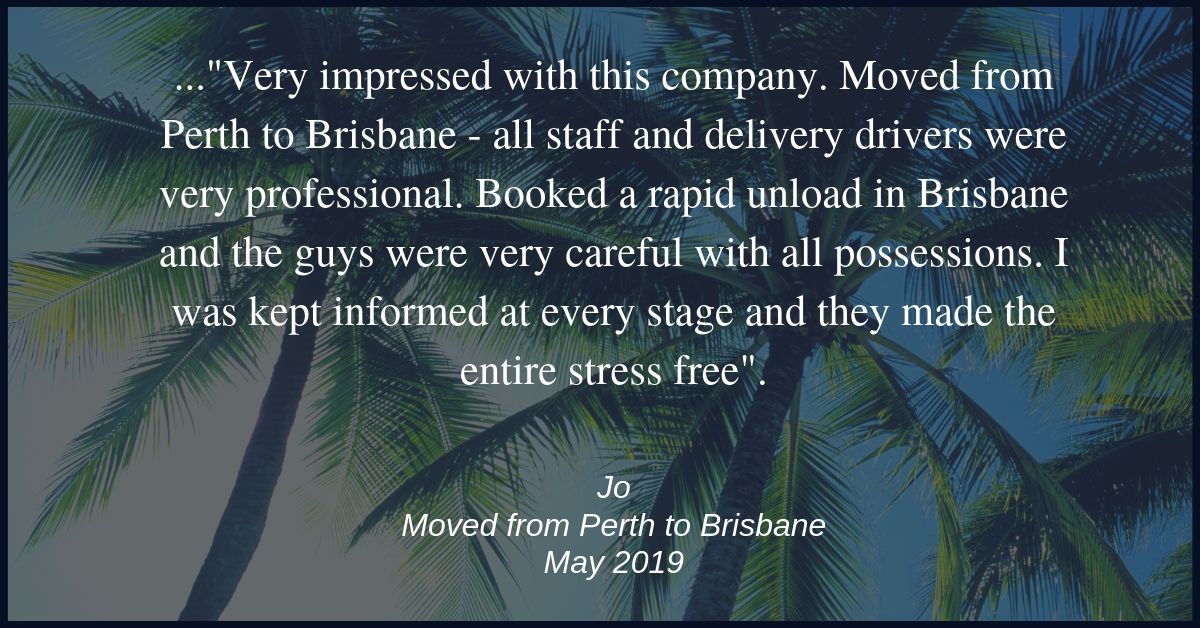 Moving pods in Brisbane
Our moving containers can be delivered to your address in the greater Brisbane area, or if you want to cut down costs even further, come and load at one of our storage depots. They are located in Northern Brisbane in Burpengary or South of Brisbane in Meadowbrook. We can have a 20ft shipping container complete with furniture trolley, furniture blankets and rope, ready and waiting for you to load. We allow 2 consecutive days of loading time for you to transfer your goods from your home to the depot. The easiest and cheapest option is to hire a Thrifty truck for a day, do a couple of trips to load your container and you are done!
How to keep your interstate moving costs down
As mentioned above, loading and unloading at our storage depots (where available) is one way of reducing the cost of your move. Although there is an extra step added to your move, for a lot of people who want to lowest possible cost to move house, this is a great option. Consider if you were moving from Brisbane to Melbourne. If you lived on the Sunshine Coast in Brisbane which is 100+ kilometres out of the centre of Brisbane, you could save up to $900 by loading the container at our depot in Burpengary. The reason for the big reduction in price? Shipping containers are transported by rail to the terminal which is generally located near the city centre. From the rail terminal, trucks are used to transport the container the final distance to your delivery address. Rail costs are comparatively cheap as opposed to truck costs so while self-pack removals are super cheap when to and from city centres, they can increase in price the further away from the rail terminal that your delivery address is.
How much does it cost to move from Brisbane if I load at your depot?
Moving from Brisbane to Melbourne costs $1,770
Moving from Brisbane to Sydney costs $1,770
Moving from Brisbane to Adelaide costs $2,280
Moving from Brisbane to Perth costs $4,190
Moving from Brisbane to Darwin costs $5,220
Moving from Brisbane to Burnie costs $4,160
Moving from Brisbane to Hobart costs $5,220
Moving from Brisbane to Townsville costs $2,715
Moving from Brisbane to Cairns costs $5,220
These prices for loading your container at either of our Brisbane storage depots and are correct at the time of publication (22/5/19) and may be subject to change.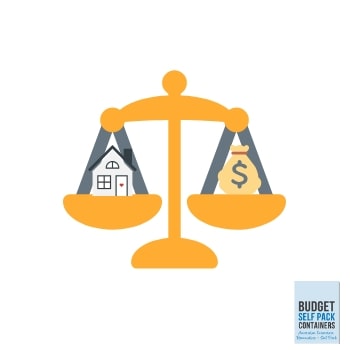 Storage of your moving container in Brisbane
Storing Brisbane moving containers is not a problem whether you are moving to Brisbane or moving from Brisbane. With Budget Self Pack Containers you can rest assured that your home contents and stored safely and securely in our two storage depots - one located in the Northern Brisbane suburbs and the other located in the Southern Brisbane suburbs. With a one-off transportation charge to take your container to our storage depot, storage costs start from just $25 per week to store your moving container.
Container Removals | Rapid Unload in Brisbane
From time to time we have someone wanting to move using self-pack container removals yet they do not have adequate space at their property to fit a shipping container. In Brisbane, we are able to offer a solution to this problem.
We can arrange to deliver your container out to your address and the truck will wait onsite for up to 2 hours while you unload the container. We can also arrange to send out additional labourers with the driver who will unload the container for you.
In either scenario, the truck does not need permission from the local shire or council to be onsite for this amount of time, so it can be an effective way to use container removals when you do not have room at your property for a shipping container.
Local moves within Brisbane
At Budget Self Pack Containers, we specialise in long distance and interstate moves to and from Brisbane. If you are moving within Brisbane, we suggest the following local removalist to assist you with your relocation.
Caboolture Container Hire and Sales can assist with a shipping container move and are based in the northern suburbs of Brisbane. They have a great reputation and will provide excellent customer service for your local move.
How much does it cost to move to Brisbane?
Moving to Brisbane doesn't have to cost the earth! Although we can offer a budget solution for moving to Brisbane, we never scrimp on customer service or quality.
When moving to Brisbane from Sydney, Melbourne, Adelaide or Perth, you will receive 10 furniture blankets, a furniture trolley, 30 metres of rope and tea chest boxes* (at times on special offer). All of this will arrive inside your 20ft High Cube Shipping Container which has been specially modified for removals. There are tie off points through-out, plywood floors and most containers come with a lockbox to keep your belongings secure.
*all prices correct at time of publication and may be subject to change due to container availability, and fuel surcharges
Brisbane image sourced here