By Clive Smith
2 months ago
Moving to Sydney - City Guide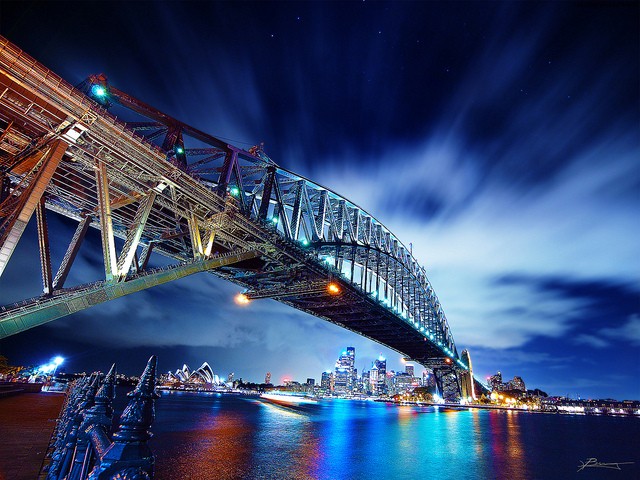 There are many obvious reasons to relocate to Sydney - the temperate climate (300 days of sunshine per year), beautiful harbour, gorgeous beaches, casual laid-back lifestyle, cultural diversity, the surrounding natural landscape… the list goes on. It's not hard to see why Sydney has been voted the 7th most livable city in the world by the Economist Intelligence Unit's 2014 Liveability Survey. Sydney encapsulates the quintessential Australia that overseas tourists think of when they think of Australia - the opera house, the harbour bridge, Bondi beach - all are instantly recognisable icons that will become part of your back yard when you move to Sydney.
Whatever your reason for moving to Sydney, here at Budget Self Pack Containers we want to take the hassle out of your interstate move by providing all the essential information everyone show know when moving to this iconic Australian city. This will help you and your family quickly get on your feet and feeling like local Sydneysiders in no time.
What you need to know when moving to Sydney
Where should you live in Sydney?
Sydney is Australia's largest city and accordingly, new arrivals may be daunted at the prospect of finding their new home. The Sydney housing market is arguably Australia's healthiest one and house prices here are more expensive than in other parts of Australia.
There is no shortage of options though for even those on a more modest budget to get a foothold in the desirable Sydney real estate market. Whether your budget stretches to the beautiful tree-lined and beach side eastern suburbs or the family friendly northern suburbs, Homely provides some useful information on the best suburbs in greater Sydney to live in.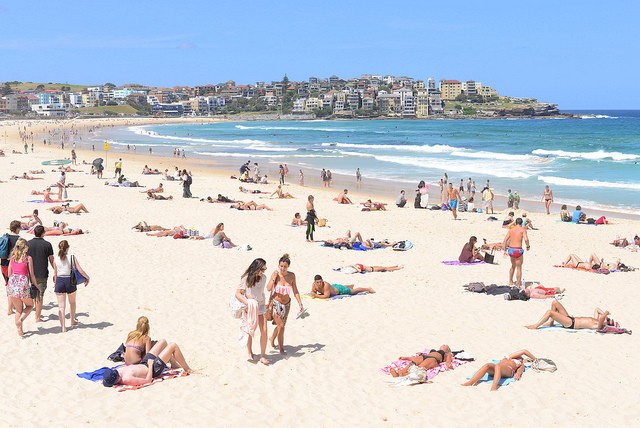 What's the Sydney public transport like?
The public train, bus, ferries and light rail are run by Transport NSW who provide timetables, service delays, planned service changes and a journey planner on their website.
If you're planning to use the Sydney public transport system regularly we suggest buying an Opal Card as soon as you arrive. An Opal card will offer you discount on your normal fares and offers the advantage of being able to use just the one card on any transport mode. There are also options for Child/Youth or Senior/Pensioner cards.
There are various options for taxi companies in Sydney. Taxis Combined are one of the larger companies and can be contacted via 133 300 or you can download the an app to use the company on your smartphone.
What are the Sydney shopping hours?
Popular shopping areas around Sydney (including the city) are open seven days a week from 9am to 5.30pm except on Thursdays when many shops stay open until around 9pm.
Several supermarkets, especially those in inner Sydney are open 24 hours.
To be safe, it's always good to give a quick call ahead to a store if you're unsure of their opening hours.
What are the Sydney emergency numbers?
Police, Fire & Ambulance (for time critical emergencies) 000
Poisons Information Hotline 13 11 26
State emergency service 132 500
Health Direct Helpline 1800 022 222
Sydney Local Secrets

All great cities have their secrets and here at BSPC we have done some investigating to bring to you some helpful tips and tricks to make your move to Sydney that little bit easier. This guide to Sydney is the fourth in our series of city guides, highlighting what we think is important information for you when your are planning an interstate move. We have sections on Perth's, Brisbane's and Melbourne's Local Secrets as well which are well worth checking out. You may even discover something new about your home town!
Yelp Sydney will become your go-to guide for everything Sydney. From finding the best restaurants to finding your new plumber, doctor and dentist, the Yelp database will help you get a head start on your search.
Time Out Sydney is an invaluable source for things to do in Sydney, with arts and entertainment guides, music, nightlife and shopping. Time Out will steer you in the right direction with the latest of what's happening in your new city.
If eating out is your thing, then one of the best places to discover new trends and restaurant reviews is from Sydney's local foodie bloggers. Check out:
Hopefully we have helped you begin settling into Sydney life and we have no doubt that you'll enjoy living in the city of Sydney as much as we do!
When planning your move, make sure to check out our services here at Budget Self Pack Containers. We can offer a cheap, safe and secure way to move your valuables and entire house without the stress and huge expense. Keep the money you save by using our services to check out Sydney's hottest attractions, restaurants and shopping malls!
If you need a cheap moving quote today, contact us for your free quote.
---------------------------------------------------------------------------------------------------------------------------------
Image References:
Sydney (main image) sourced via Flickr
Harbour Bridge sourced via Flickr
Bondi Beachsourced via Flickr