By Clive Smith
2 months ago
Moving to WA for Mining FIFO Jobs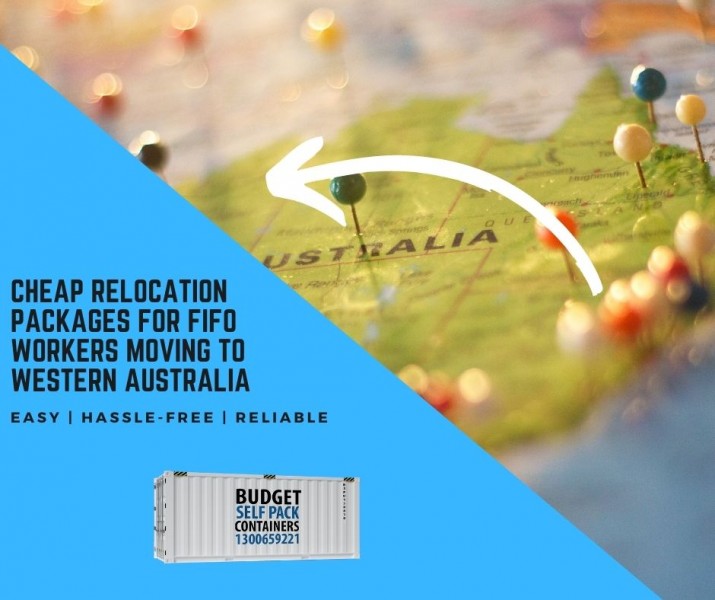 Western Australia has always been an employment hub for those working in the FIFO mining/energy sectors. With the onset of the COVID-19 pandemic, the mining sector in WA has widely been credited with keeping the West Australian economy afloat as well as contributing hugely to the Australian economy as a whole. With mining deemed an essential service by the West Australian Government, it has remained operational during the pandemic providing a sense of stability during these uncertain times.
WA Mining/Oil & Gas During COVID-19
One of the areas of mining that was affected by the pandemic was the movements of FIFO staff flying in and out of WA from the Eastern States. In an attempt to restrict the transmission of the virus, workers were doing long swings in WA, sometimes spending up to 8 weeks away from their family back home in the Eastern States.
In an attempt to address this issue, the McGowan Government in WA along with the Chamber of Minerals and Energy (CME), has introduced new measures and incentives to entice Eastern States based workers to relocate to WA permanently. The WA Government and many of the largest mining companies including BHP have stated their intention to employ local WA workers over Eastern States based workers. Currently, around 5,000 to 6,000 workers travel to WA from elsewhere to undertake work on mining/gas and oil sites across WA.
Incentives for FIFO Workers to Move to WA
As there are simply not enough number of workers already living in WA to fill the requirements of the mining/oil & gas industries, an attempt is being made to encourage Eastern States workers to permanently relocate to WA there are several incentives put in place by both the WA Government and member of the CME. Some of these are:
Access to the McGowan Government's $20,000 Building Bonus grant – this is available to any homebuyer who wants to purchase a new house in WA and is available in both Perth and regional WA. The grant is in place until December 31, 2020.
A number of members of the CMS (Chamber of Minerals and Energy) are offering incentives such as:
Financial assistance with relocation costs
Mortgage payment support
Assistance to travel back to their state of origin once or twice a year
Regional living allowances for workers who reside in the communities in which their company operates
The Cheapest Way for FIFO Workers to Move to WA
Whether a mining company is footing the bill or an individual is paying for themselves to move to Western Australia - doing it for a minimum cost is desirable. A self-load container is an ideal choice for a FIFO worker who is relocating to WA, it comes with the flexibility of being able to choose when you pack up to move and the peace of mind that comes when you engage the services of a trusted and reliable interstate removalists who will take the utmost care with your household possessions.
Self-pack container removals can save you up to 50% off the cost of engaging a full-service removalist for your move. The savings come from taking on a portion of the work yourself but for most people it is well worth it and in more cases, actually advantageous as you get to control the packing of your household contents so you know that the correct level of care is taken with the packing.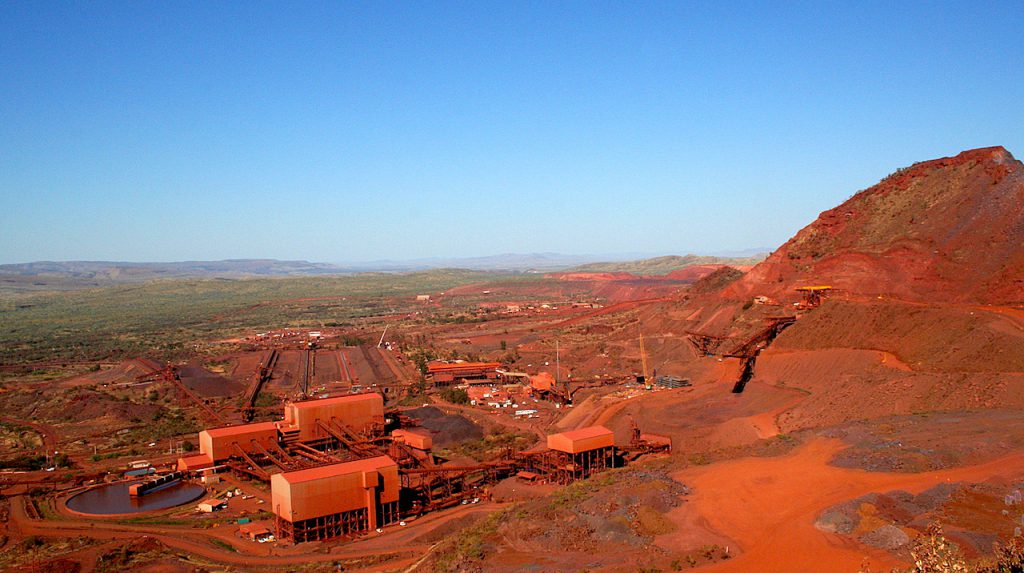 Relocating for FIFO Jobs - Pricing
Moving to Western Australia for work in the oil/mining or gas industries will cost you anywhere from around $3500.
The majority of household moves are done using a 20ft High Cube shipping container which has a capacity of 38 cubic metres and a weight limit provision of 8 tonnes gross. In many instances, people with a smaller amount to move (such as a 1-2 bedroom apartment or unit worth of furniture), will also load a vehicle into the container. This saves on transport costs and simplifies the process knowing that everything will arrive in WA at the same time.
A rough guide to the pricing from some of our more popular moving routes is as follows - please note these prices are accurate as of October 2020 and are a price guide only. An accurate quote for your move can be obtained by filling in the online quote form found on our website or by calling our office on 1300 659 221. **All quoted prices are for pick up/delivery within 30 km of CBD**
The price for a 20ft shipping container from Adelaide to Perth is $3260
The price for a 20ft shipping container from Melbourne to Perth is $4280
The price for a 20ft shipping container from Sydney to Perth is $4430
The price for a 20ft shipping container from Brisbane to Perth is $4670
The price for a 20ft shipping container from Townsville to Perth is $4940
The price for a 20ft shipping container from Cairns to Perth is $5080
Why Self-Pack Container Removals are a Great Choice for FIFO Workers
Self-load or self-pack moving containers are one of the most popular ways to move interstate on a budget. There are many reasons why they are the preferred choice for FIFO workers moving interstate but here are our top 5!
1. Flexible Moving Dates - when moving with a self-pack container, you get to choose the moving dates that suit you. You choose the date that the empty container is delivered to your property for loading. You choose how long you take to pack it (we include up to 40 days of container hire and have cheap container hire rates for those who need to keep the container at their property for an extended period.
2. Storage is Easy - many times it is difficult to line up moving dates when you are working around settlement dates, vacate dates and interstate travel. When you move with container removals, holding your items at one of our Australia-wide depots is easy. Our storage rates are competitive and there is no double handling of loading in and out of a storage facility space. Once you are ready to receive your items at your new home, we can arrange to deliver your container straight from the depot to your new address.
3. A Generous Weight Allowance - If you have heavy items such as work tools, gym equipment or recreational items such as motorbikes or jetski's, a shipping container is the ideal way to move all of these items for a minimum of fuss (and cost!). There are very little restrictions on what you can move in a shipping container, in most cases, if you can fit it in, it can go in!
4. Competitive Pricing - by taking on the loading portion of your move, you stand to save thousands of dollars in removalist fees and a whole lot of stress and hassle. If you're moving interstate for work purposes, the last thing you want to be doing is spending extra money on the relocation.
5. Less Stress & Hassle - a lot of the stress of moving house is because of the rushed chaos of 'moving day'. With your own self-pack moving container, you can leisurely load a container at your own pace, be that over a couple of days, a couple of weeks or even longer. We provide high-quality furniture blankets, a furniture trolley and rope to assist with packing up the container. Rather than having one day of madness where you need to move every single thing out of your home in one day, the container provides you with an option to methodically pack up your home contents in a way that is hassle-free and will be a lot less stressful for you.
FIFO Workers Moving to WA - How Our System Works
Most people are pleasantly surprised at how easy it is to move interstate using a self-load shipping container.
Getting a quote is quick and easy, you can either fill in an online quote form or call our office directly. Once you have your written quote we provide an option for you to fill in an online booking form to confirm your container booking or alternatively you can phone our office to speak to one of our removals team. Generally, it takes around 5-10 minutes to confirm your booking and provide a project plan for your move.
Here are the steps required to complete your interstate move with a shipping container:
Obtain a quote for your move (we will require the suburb/state you are moving from and to)
Accept the quote - by completing an online booking form or calling our office
A project plan and invoice are generated for your move - a $300 deposit is due to confirm your booking and the balance of your invoice is not due until 3 business days prior to the delivery of your container at its destination.
1. Empty container delivered to your current address (you nominate a date)
2. Loaded container picked up from current address (you nominate a date)
3. The container is transported interstate by the rail network; tilt tray trucks are used to deliver the pick up the container from your addresses.
4. Loaded container is delivered to your destination address (the delivery date is dictated by the date chosen in step 2)
5. Empty container is removed from your destination address after unloading (you nominate a date)
** If needed, the container can be held at one of our secure storage depots between step 2 and step 4. **
References:
https://www.mediastatements.wa.gov.au/Pages/McGowan/2020/06/Message-to-east-coast-FIFO-workers-move-to-WA.aspx
https://www.australianmining.com.au/news/west-is-best-wa-premier-tells-fifo-workers/
https://cmewa.com.au/
Image Sourced from:
https://www.mining.com/western-australia-emerges-a-new-top-mining-destination/