By Sheree Jones
4 months ago
Moving your car interstate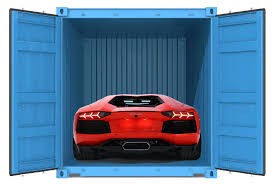 A common question our customers ask is 'can we move a car interstate in a moving container'? The answer is yes, you can!
Recently a customer did a self pack interstate move from Perth to Sydney and did just that. As their car was a compact model, they were able to also fit a sizable amount of household furniture in the shipping container as well. To watch a time lapse video of the container being loaded, click here
As you can see, organisation is key when packing your own container. If you are a newcomer to the self move option, why not hire some help when packing your belongings into the container. We have many furniture removalist contacts in Perth, Melbourne, Sydney and Brisbane who can assist you with loading and unloading your moving container when you are moving interstate within Australia.