By Clive Smith
4 months ago
Moving your pet interstate in Australia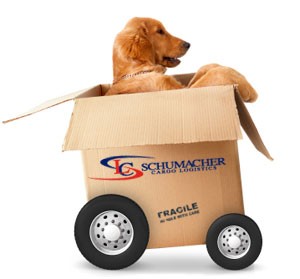 Please note: Budget Self Pack Container is a container removals service only - we do not transport pets ourselves. This article is intended as an information source only. If you are looking for a company to transport your pet interstate, please see the links below.
Moving interstate can be a stressful and busy time. If you have pets that will also be making the move with you and / or your family, you need to consider how you are going to relocate them causing a minimum of fuss and stress for them. As anyone with a cat or a dog knows, the minute a suitcase is pulled out for packing, they tend to instinctively know that something is amiss so if you are in the process of packing up an entire household then your pets are bound to get quite anxious during that process.
One of the first things you will want to do for your pet is to take them to the vet for a complete and thorough check-up prior to any long-distance travel. Make sure that their vaccinations, worm, flea and tick treatments are up to date. If your pet is going to travel by air they will in some cases be required to produce a certificate from your vet verifying a clean bill of health.
Whether your pet is travelling by car or by air, they will need to have a suitable travelling container. For pets travelling by airline, the container must be approved by the International Air Transport Association (IATA). In Australia, pet containers are generally of the plastic or metal mesh variety - you will want to make sure that your pet has room to comfortably stand, turn around, sit and lie down. Equally important is to make sure your pet is familiar with its travelling container prior to travel day. Have a couple of trial outings in the container. Try associating treats or special toys with the container so your pet views it as a positive thing. Make the container comfortable for your pet - protective kennel mats can be purchased, which absorb liquids and odour. Give your pet a favourite toy or item of your clothing with your scent on it to comfort your pet if they are anxious about being in the container. Ensure your pet stays adequately hydrated during travel by securing a drinking cup to the side of the container. If you are using a pet travel container as a one-off, you may want to consider hiring one rather than purchasing one. Either way, you may want to check out Dogtainers - a specialist company that both sells and hires pet travel crates as well as providing transport for pets.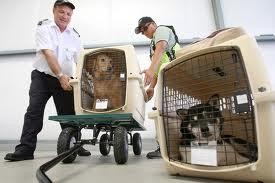 Top Tip!
One of our customers who has moved numerous times with cats and dogs and considers themselves somewhat of an expert on the subject also offers another piece of advice that you may want to consider. She suggests moving your pet to a cattery/kennel in the final couple of days before you move. The reason being - that once you are in the last stages of moving all the big furniture, and have removalists entering your house - your pets will find it quite stressful. She believes that keeping them as calm as possible before the move results in them being more relaxed on the day.
On the day of your move, there are a few things you can do to prepare your pet for travel. The most important thing is to reassure them by giving them lots of attention. Being caught up in organising ourselves to move, we sometimes forget about our pet friends but spending time with them is the best way to keep them calm and stress-free. It is helpful to give your pet a good amount of exercise prior to being contained in the crate for travel - just like us, pets like to stretch their legs and exercise is a great way to tire them out. Try not to feed your pet within a few hours of travel, they can sometimes suffer from travel sickness and will be better travelling initially on an empty stomach. Make sure they have plenty of water to drink though to keep hydrated.
Contacts for transporting your pet interstate:
https://www.dogtainers.com.au/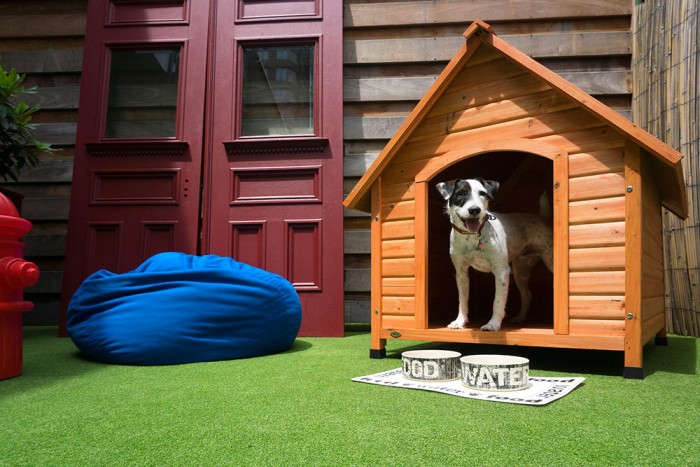 Pet Travel Checklist
Book in your pet for a checkup at the vet - obtain a note from your vet detailing your pet's health and a current vaccination certificate.

Organise your pets travelling container.

Collect some of your pets favourite things to have in the crate such as a toy, blankets or other comforting items.

Have an id tag for your pet to attach to the container with their name, your name and contact details for you.
------------------------------------------------------------------------------------------------------------------------------------------------------
If you are looking for a low-cost interstate removalist in Sydney, Brisbane, Melbourne, Perth or Australia-wide, Budget Self Pack Containers is your self-pack container removals specialist. Contact us today for your free quote or call 1300 659 221 to speak with one of our team about moving interstate!
------------------------------------------------------------------------------------------------------------------------------------------------------
Image Sources
Main image sourced here
Dogs in crate image sourced here
Dog in kennel image sourced here