By Clive Smith
4 months ago
Packing Equipment You Will Need When Moving Interstate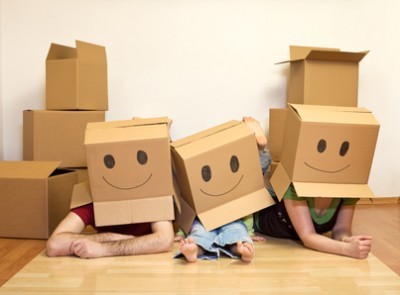 The packing equipment you will need when moving interstate is different to what you would use for a local or short distance move. The success of moving your belongings successfully so that they arrive at their destination safely and without breakages, is largely down to what packing equipment you use.
It's no secret that the smart way to move interstate - if you are looking for a service that is affordable, flexible, reliable and easy - is using the self pack system. Moving house using a shipping container is one of the most popular ways to move interstate in Australia and these are the packing materials that you can use to ensure your self pack move goes as smoothly as possible.
Furniture blankets
It is essential that use wrap your furniture in some way to protect against knocks and scratches both during loading and transit. Specialist moving blankets are made especially for this task with double stitching and heavy duty quilted material. They are also very large which is ideal for covering large items of furniture and they are easily taped into place to prevent movement.
Furniture trolley
A very useful item for the loading of your moving container. Save breaking your back by using this to move your heavy appliances into the shipping container. Don't forget to secure things on to the trolley with a stretchy bungee cord.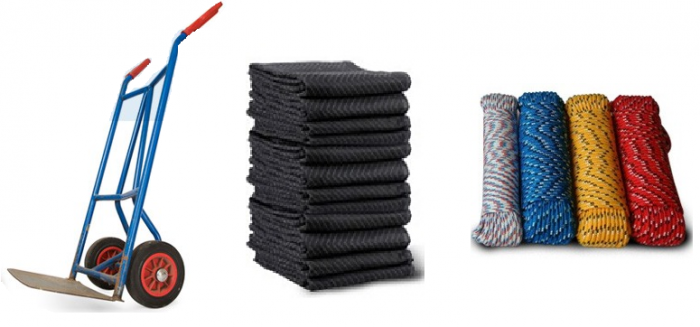 Rope / truck ties
One of the most important jobs you can do when loading your shipping container is to tie everything into place as you pack. There are tie rails located throughout the moving container for this purpose. Rope is cheap and readily available and is your best defence against your furniture moving around during transit.
Stretch wrap
Not only useful for school lunches, cling or stretch wrap is widely used by professional removalists as it so versatile. It's useful for a number of reasons. It can be used to hold furniture blankets in place (and also provides a level of waterproofing), it can be used to hold items together (such as framed art pieces). It can be used in a lot of instances you would use packing tape. Another use is to wrap things like mattresses or sofa cushions to keep them clean during transit.
Protective wrapping (bubble wrap, foam wrap, bubble bags)



While I would not classify these items as essential, they are nonetheless useful items to have. Bubble wrap or foam wrap are both useful for layering between things like stacked plates or framed photographs, before wrapping. Bubble bags can be useful for holding and separating small fragile items such as decorative trinkets and jewellery.
Tea chest boxes
Not many people undertake any type of move without using boxes to pack. We always advise for a long distance or interstate move that you use brand new boxes and the best ones to use for both strength and for maximisation of container space are specialist tea chest boxes. It's best to stick to one or two sizes of boxes for easy stacking (a whole lot of different sized boxes are hard to pack efficiently). Always consider the weight of what you are packing into a box (don't fill an extra large box with books, you won't be able to lift it!)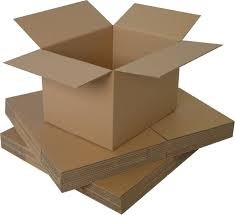 Packing paper



Useful to have for wrapping kitchen items - plates, glasses, cutlery to prevent all these things from scraping and rubbing together. It is also useful for scrunching up and filling in void spaces in boxes or items with cavities such as vases.


Specialist boxes
These again are not essential but if you're going all out on packaging, they're certainly useful to have! You can get boxes especially for packing pictures, mirrors, paintings or table tops. There are also flat screen TV boxes for packing your television. Wardrobe boxes with a hanging rail make packing your clothes so quick and easy and glass boxes have separating dividers for your extra special glassware.
All these products are readily available at a number of retailers such as Bunnings or Visy Boxes. Sometimes a quality removalist will include some packaging items in your move so check what they offer before you book!
If you would like quote for an interstate or long distance move with a trusted and proven self pack removals company that provides FREE packaging for most moves, call our office to speak to one of the friendly team - 1300 659 221 or pop to our website for a quick online quote!