By Clive Smith
2 weeks ago
Removalists In North Tasmania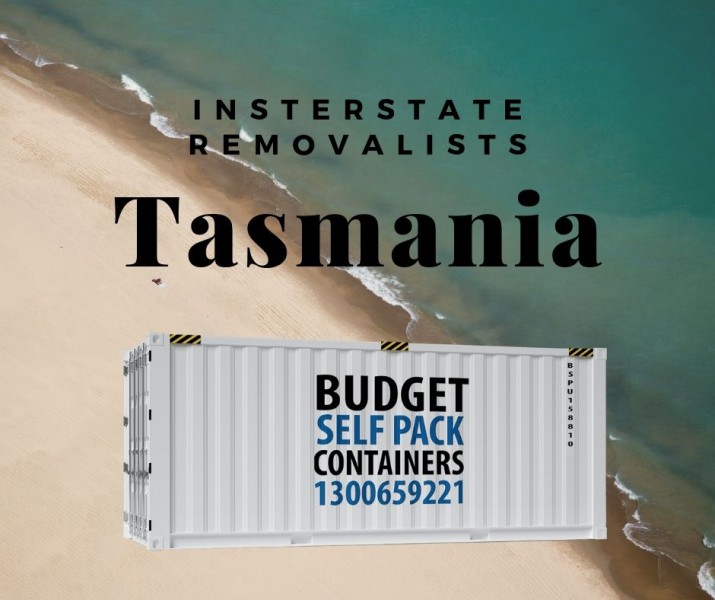 Cheap moves out of Burnie, Launceston, Devonport (Northern Tasmania)
Moving out of Tasmania using shipping container removals is cheap, hassle-free and easy!
At Budget Self Pack Containers, our expert Tasmanian removalists have years of knowledge moving individuals, families and commercial operations who are relocating their home contents and business stock and materials from Tasmania to mainland Australia.
There's never been a better time to move from Burnie to Melbourne, from Launceston to Cairns or from St Helens to Perth. We have container stock in Tasmania that we need to be moved north so we can offer rock bottom moving prices on all moves out of Northern Tasmania.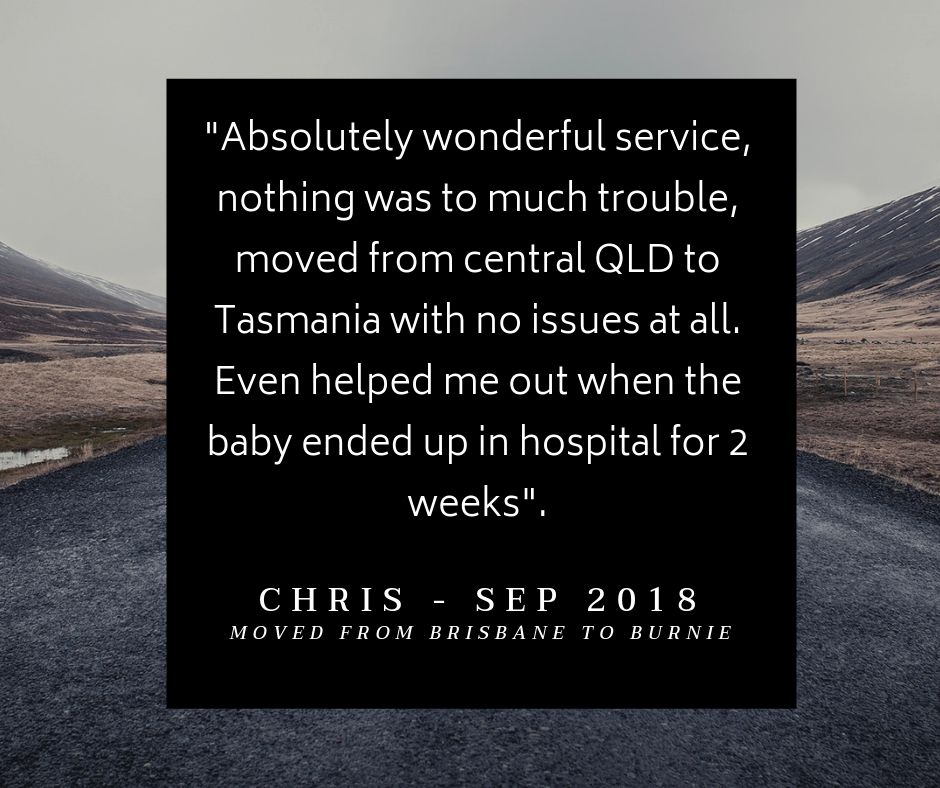 How can I move from Tasmania on a budget?
There are many ways to save money when moving house. These are some of our top tips to minimise your moving costs.
✓ Declutter your home prior to moving
It is a waste of money to relocate items that you no longer need, use or love.
✓ Become a DIY removalist
Don't pay top dollar for removalists to come into your house and pack for you. By loading your own self-pack container, you can potentially save thousands of dollars on your interstate move. Container removals can be up to half the price of a full-service removalist!
✓ Move during the low season
Generally speaking, prices for moving house go up over the Australian Christmas holiday period. The demand for moving during school holidays is sky high. The number of people moving increases from around October to February. If you can schedule your move outside of these times you may be able to further cut down costs on your move.
✓ Load your moving container at our depot in Burnie
If you are moving from a regional Northern Tasmania location such as St Helens, Deloraine, Zeehan or Queenstown, you can cut down the cost of your move by loading your shipping container at our depot located in Burnie. We can offer you two consecutive days to load the container. If you have access to a truck or trailer, you can simply transport your home contents to the depot to load into the container. Alternatively, you can hire a truck from companies such as Budget or Thrifty for a fairly low daily rate and transport everything to the container that way.
Tasmania Backloading
Backloading can be a cheap way of moving from Tasmania to Melbourne, Sydney, Brisbane and Perth but it is not always the most efficient. In most cases, you are at the mercy of the removalists schedule and you have very little flexibility when planning your move.
Container removals are an option that offers backloading prices but with the huge advantage that you can stick to your own moving schedule.
With self-load container moves, you get the use of your own 20ft High Cube shipping container. You can load at your own pace (Budget Self Pack Containers offers 40 days of container hire to split between loading and unloading), on your own terms and once you are ready for your container to be moved, you can pick the exact day it is picked up. There is no waiting around for the truck or container to be fully loaded - as is the case with backloading.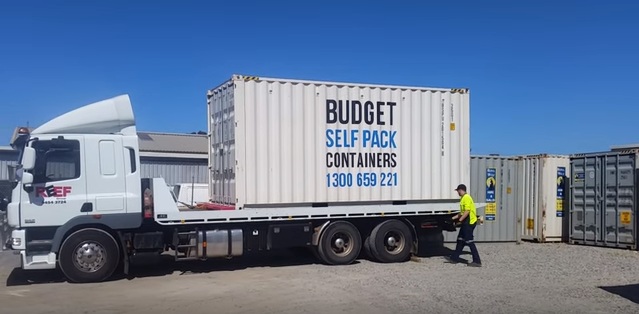 Launceston Removalists Price Guide
Currently, we are overstocked with 20 ft shipping containers in Launceston so it's a great time to be moving from Launceston to Perth or from Launceston to Sydney or maybe you're doing a big move from Launceston to Darwin?
Moving from Launceston to Perth = $5465
Moving from Legana to Melbourne = $2860
Moving from Launceston to Sydney = $3770
Moving from St Helens to Cairns = $7380
Burnie Removalists Price Guide
In Burnie, Tasmania we often have a stock imbalance of shipping containers. When more people are moving down to Tasmania and less are leaving, then we are left with empty containers that we want to relocate on some of our most popular moving routes - Burnie to Perth, Burnie to Sydney and Burnie to Townsville.
Moving from Burnie to Melbourne = $2215
Moving from Wynyard to Brisbane = $4520
Moving from Penguin to Sydney = $3270
Moving from Queenstown to Bunbury = $7135
Devonport Removalists Price Guide
Moving from Devenport to Melbourne = $2340
Moving from Railton to Darwin = $6250
Moving from Latrobe to Perth = $4950
Moving from Ulverstone to Sydney = $3270
Some of our most popular routes and prices for moving to and from Tasmania are:
Northern Tasmania Locations:
Wynyard | Penguin | Ulverstone | Deloraine | George Town | St Helens | Latrobe | Somerset
Southern Tasmania Locations:
Hobart | Cygnet | Margate | Clifton Beach | Brighton | Primrose Sands | Richmond
How do I move my home contents from Tasmania across to mainland Australia?
At Budget Self Pack Containers we deliver a removalist spec shipping container to your home on a tilt tray truck. You load it with your goods to be transported. We return to pick it up on a tilt tray truck (a side-loading truck may be provisioned if necessary). From there it is delivered to the wharf in Burnie. The container travels by Ferry to Melbourne Wharf when it is again picked up by a tilt tray truck and delivered to your home (if you live in Melbourne or regional Victoria) or to the rail terminal in West Melbourne. From there it will travel by rail to its final destination where it is once again delivered on a tilt tray truck to your address.