By Clive Smith
2 months ago
Self Pack Containers | Depot Loading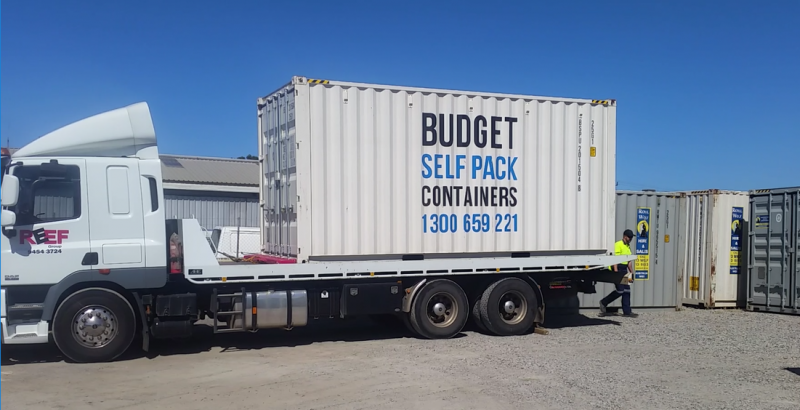 If you're interested in taking advantage of the savings you can make by using a self pack moving containers company but you don't have anywhere at your moving and/or destination addresses to put a shipping container, you don't have to rule out the self pack moving option completely.
I don't have room for a moving container at my address!
In several of the main centres through-out Australia (Perth, Adelaide and Burnie), we are able to provide you with a loading bay at our moving depot. We can offer you loading time of two days to load your moving container with your household contents. If you don't think that's long enough for you to load your container, we may be able to offer additional loading time but this could incur an additional cost.
Watch a 20ft shipping container being loaded with a car and furniture at our Kenwick Depot (Perth) below:
Moving from Perth to Sydney
How to move my furniture from my home to the depot?
Most people tend to hire a small or mid sized moving truck to move their household items between their house and the loading depot. Check online for specials, usually there are mid-week offers available where you can get rates much cheaper than at the weekend. Then it's simply a case of loading up the truck and transporting it to the depot where it is loaded straight into your moving container. It's a good idea to think ahead and plan the packing of your shipping container; the last things loaded in the truck should be the first things you want loaded in the container so it's an easy transfer.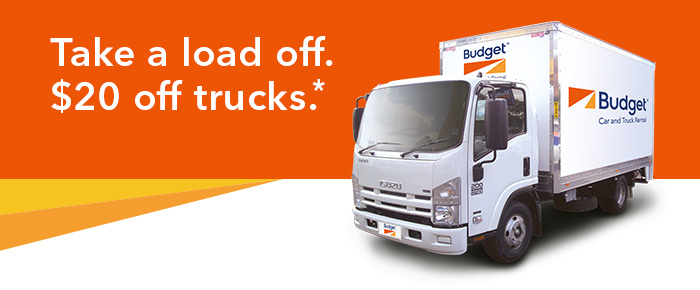 Isn't it just easier to hire a full service removalist instead of doing a shipping container move?
Well, it may well be easier but it certainly won't be cheaper! Full service removalists have their advantages and if you don't want to pack a thing yourself and have deep pockets, they're probably a good option. If, like most of us, you prefer to move interstate cheaply and don't mind being involved in the packing then self packing is the way to go. Even if you are not able to have a shipping container delivered to your home and would need to do a depot to depot move, the cost is significantly cheaper than using a full service removalist. For instance, for an interstate move from Perth to Melbourne we compared the costs of a depot to depot self pack move vs a full service removalist:
Moving from Perth to Melbourne (depot-to-depot) with BSPC (38 cubic metres) : $2,430*

Moving from Perth to Melbourne with a full service removalist (30 cubic metres) :$3,995*
(*Prices correct as at 6/12/16)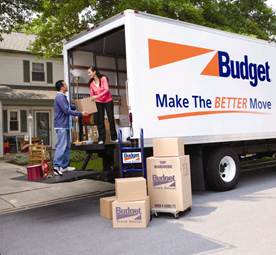 Storage during my depot-to-depot interstate move
Storing your moving container when moving using the depot-to-depot option couldn't be easier. In most cases, your shipping container is held in short term storage at the same location where you would load it. Therefore after loading, you padlock your container and we store it at one of our secure holding depots until you are ready for your container to be delivered to your new address.
Budget truck imaged sourced here