By Clive Smith
3 months ago
The questions you NEED to ask your removalist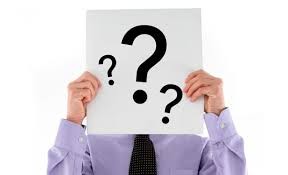 Like most of us, you probably started your search for an interstate removalist online. And chances are, scrolling through the many hundreds of removalists available to you, you quickly grew disheartened in making an informed choice about the best removalist for you.
Different removalists offer different inclusions which in turn can reflect the price you pay. For instance, you may discover a cheap removalist who can move you from Melbourne to Perth for less than all the other removals companies. But if the cheap removalist does not include all of the hidden costs in their quote, you may be hit with an invoice after the move that turns out to make the cheapest removalist the most expensive!
On that note, this article is intended as a resource to inform you about possible 'hidden costs' as well as the questions you need to be asking before you book in your removalist to move interstate.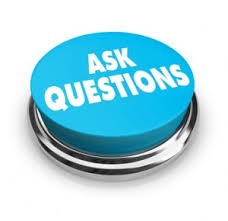 #1 Is insurance offered?
Transit insurance will usually cover your possessions for events such as theft, fire, lightning, flood, collision etc. It is essential that your chosen removalist offers transit insurance coverage for your possessions during transit. Find out the dollar amount that is covered - is it enough to cover the replacement of your possessions? A reputable company will also offer public liability insurance. These are essential items and as such, should be included in the quoted price of any professional removalist.
#2 Is your quote for door-to-door delivery or depot-to-depot?
There is a common misconception that when you move, your goods will be moved door to door however some companies will only deliver your possessions to their own depot in your new location. This means you are responsible for getting your things from their depot to your home, which can be a huge added cost. Check the fine print on your moving quote to ensure your delivery is to where you expect.
#3 How long is the transit time?
For some people, the amount of time that their goods are in transit really is not crucial - for others, speed of delivery may be a vitally important factor in their move. Either way, a reputable removalist should be able to tell you how long it will take for your goods to be transported so you know what to expect. The last thing you want is to be waiting for your essential items to arrive in your new location. Delays can sometimes not be avoided, but a reliable removalist will always keep you abreast of any unforeseen delays in your delivery time. Backload removalists can be particularly troublesome in predicting the time of transit as they often cannot confirm a departure date - this is worth bearing in mind if a shorter transit time is desirable to you.
#4 What weight allowance is included in your quote?
Even people experienced with removals companies may forget to ask about this one. It is particularly applicable for those choosing to move with a self pack container (sometimes known as a pod or moving container). Because these type of container removals are transported by rail, they will have a weight limit included - you may have to check the fine print of your quote for this one… generally speaking, you will want at least 5 tonne of weight included in your price - bearing in mind a typical container packed with household goods, weights on average between 5-7 tonne, you would ideally have 8 tonne provided to ensure you don't get hit with excess weight charges which can add a hefty surcharge to your quoted price.
#5 Is storage included?
The sometimes difficult timing of moving house, ie. conflicting settlement dates, mean that storage is very often a necessity when you are in the midst of packing up your house. You may not know when you book your removalist that you will end up needing it stored but it's always a good idea to find out the costs involved and if it is even possible - a lot of removalists are not able to offer this option!

#6 What 'extras' are included in your quote?
It's no secret that if you are moving house you are bound to need some packaging materials to assist in preparing your possessions for safe transport. These items can be pricey particularly if you are undertaking an interstate relocation where items like commercial grade furniture blankets and furniture trolleys are essential items. Ask your removalist what they can supply for free or if they have any 'special offers' going for this sort of thing. You may want to also ask if they can source items for you through a wholesale supplier.
#7 What are the hireage times allowed for moving containers / vehicles?
If you are using a container removals company (self pack moving container), then be sure to ask how long you may have the shipping container in your possession. A cheaper quote may give you reduced time so check that the time supplied is sufficient for your needs. Another question to ask, is what the charges are if you do happen to go over the included hirage time - it's better to know ahead of time rather than be unpleasantly surprised if your packing schedule for whatever reason, does not go to plan.
If you are moving interstate in Australia and want a reliable and reputable removalist with a proven track record in container removals and self pack shipping containers; then look no further than Budget Self Pack Containers. Check out what our happy and satisfied customers have to say about us here and for a free online quote today, click here.
Image Sources:
Main image sourced here
Ask questions button image sourced here