By Sheree Jones
3 months ago
The Ultimate Shipping Container Christmas Gift Guide!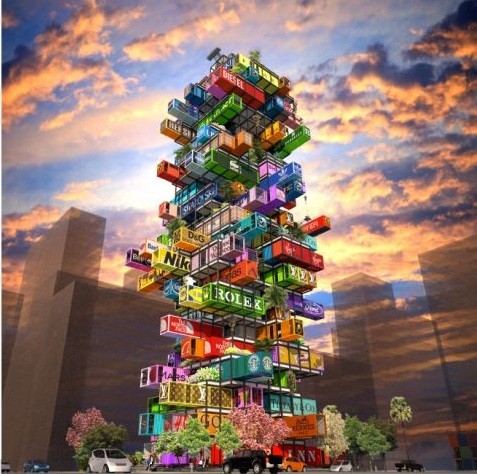 So with Christmas just around the corner you will obviously be wondering 'what on earth shall I get that shipping container enthusiast in my life?' Excellent question! And luckily, we have all the answers. Seeing as we are quite partial to shipping containers (or what we call a 'moving container'), we knew a shipping container gift guide was what you were all needing as a matter of urgency. So get your credit cards ready, you may be inspired to do a little online shopping by the end of this!
Moving container must-haves!
Topping our list as the 'must buy' item for shipping container die-hards in 2015, and frankly this one is a stylish addition to any home, shipping container obsessed or not; may we present the shipping container shaped Tissue Box Cover!
Available for the bargain price of around $16, this attractive item with a slight retro appeal is bound to make any cold or flu more endurable. Available in different colours you may need more than one of these in your house this Christmas.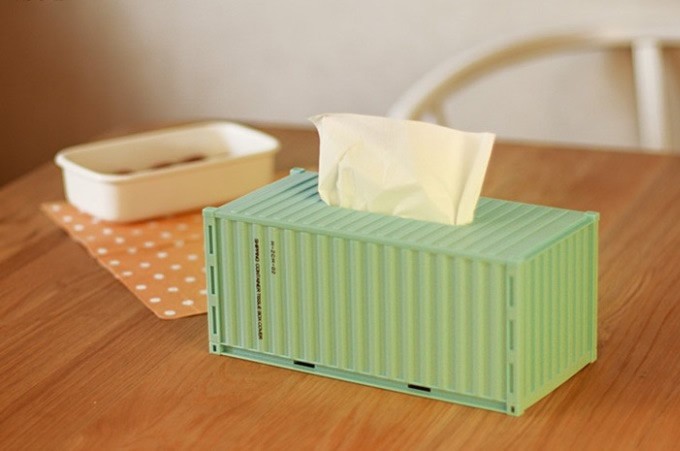 We wish you a shipping container Christmas...
If you've got a little more cash to spend on your container-loving loved one then why not splash out on a voucher for a room in a shipping container hotel. The Hougoumont hotel in Fremantle is an excellent choice - a modern luxury boutique hotel in the heart of Freo, and the best part: it's made from shipping containers. You'll enjoy complimentary wine and cheese every weeknight you stay and the cozy rooms with unbelievably comfortable beds will make you never want to leave.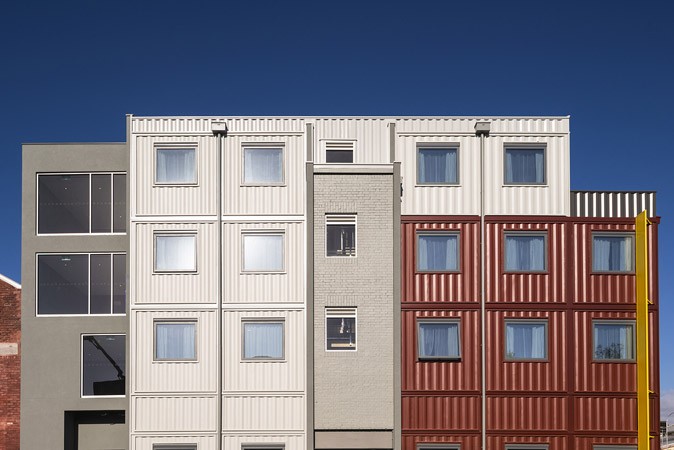 For the budget conscious person in your life, they are bound to be impressed with a shipping container accessory that will actually save them money! The shipping container piggy bank not only looks great but it's very useful. Kids and adults alike will be scrambling to deposit their excess coins and there's no rattling a piggy around to get the coins dislodged from the pesky head part, the roof of the shipping container simply lifts right off so you can make a withdrawal whenever needed.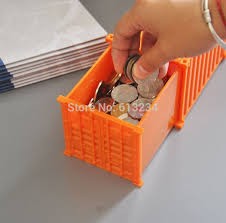 For us lucky ones living in the southern hemisphere, Christmas time means summer time. And summertime means long hot days requiring lots of cool drinks. Before you start panicking about lack of shipping container themed cool drinks in your life, check out and be amazed by: the Container Ship Water Bottle! This high quality aluminium water bottle is designed to last. There are 7 different container ship images to choose from - for me it's a toss-up between the 'Container Ship Dock' and the 'Large Container Ship at Anchor'. Find your favourite here: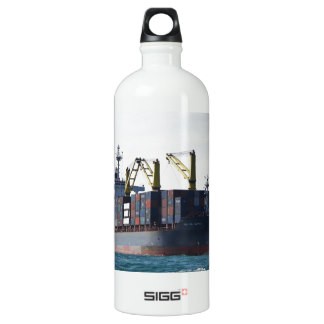 Moving house? You'll need a lot of these!
Ever since we moved interstate using a self pack shipping container, my 3 year old has been obsessed with containers. Every removalist truck we pass with a moving container on the back contains the contents of OUR house (according to him). Our last trip past a port proved troublesome as he thought his toys (packed in a shipping container) were leaving in a big boat, never to return! The imaginations of young shipping container enthusiasts will be entertained for hours with a set of diecast metal shipping containers. With doors that open and close they're ideal for storing toy cars or other small bits and pieces as well as stacking and loading on toy boats.



Ship Grandma into the shipping container!
If you want to go all out this holiday season then a new addition to your home is a great idea. Be it a man-shed, a home office, a teenagers hang-out or a spare bedroom for Grandma to sleep in at Christmas. A shipping container installed in your backyard can be converted into whatever your heart desires. This very generous gift is available from around $20k with power, lighting, air conditioning and timber floor or you can even rent them by the week.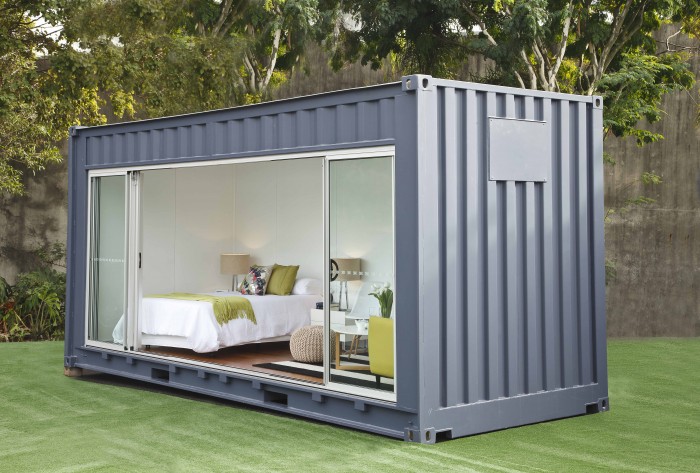 Christmas time is not only a great time to buy shipping container themed gifts, it's also a great time to move. Many families move house at this time of year when the kids are out of school for the holidays. Let Budget Self Pack Containers make your move go as smoothly as possible, we take the hassle out of moving house and can move you for a great price with great service. Contact our office today on 1300 651 221 to speak to one of our friendly team. Or grab an online quote from our website here!
Photo Sources:
Title image sourced here
All other links feature in images.