By Clive Smith
4 months ago
What Are Backload Removals And Will I Save Money?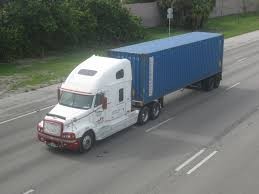 Backload removals is a phrase you may have heard of but do you know what they are? Commonly it's a phrase that pops up once you start searching for cheap interstate removalists or moving quotes and the common misconception is that it's the cheapest way to move interstate in Australia. Certainly you can sometimes save money using a backload removalist over a full service interstate furniture removals company however it may not be the right option for everyone and there are other options for moving interstate in Australia which you can read more about below.
Backload Removals - What Are They?
So, what are 'Backload Removals'? Simply put, in the removals industry, there are a lot of trucks and moving containers travelling around Australia which are either not full or they are doing a return trip to base empty. The companies transporting these empty trucks/containers would prefer to be transporting something rather than nothing, so offer discounted rates to customers willing to share a load with other customers or who are flexible with timings. It seems like a win-win situation. The reality is that there are some disadvantages to the backload removals system, the main points being:
Sharing moving space with other customers: for instance, in a partially loaded shipping container or truck, you have no control how the other users of the container have packed their items. The possibility of damage occurring to your items is much higher.

Loss of your items: whilst backload removalists use inventory lists to keep track of the items being transported, inevitably when multiple customers are sharing the same moving space, mix-ups do happen.

Lack of flexibility / speed of delivery: Often with backload removals, it is likely that the removalist will be waiting until the load is full before beginning transportation. As you are one customer of many, it may be that you can not request or know your exact date of departure / arrival.


Full Service Removals - What Is Included?

A full service removalist will take care of everything when you are moving house. Basically, they do all the packing, loading into moving vehicle and organise transportation. This option comes with a hefty price tag, you can expect to pay up to three times as much as you would for a backload removalist. A lot of people also prefer to pack their belongings themselves to keep better track of everything. If you're time-poor and don't mind paying, this could be your preferred option. Alternatively, to get all the advantages of a full service removalist but at a lower price, you could use a self pack removalist and hire some help to load the moving container for you. There are many local services that offer this sort of thing - generally speaking, 2 professional packers can load a 20ft shipping container in around 4-5 hours and the cost is quite reasonable if you're unable to do it yourself.
Self Service Removals - A Better Option?
So what are the other options when moving interstate in Australia? You want to save money by using a cheap removalist but you want 100% peace of mind that your belongings are in good hands and are going to arrive safely and on time. At Budget Self Pack Containers we believe we can offer you the best of both worlds - all the security and professionalism of a full service removalist but we can save you money by providing everything you need to move - and let you be in control of the packing yourself. Self Pack shipping or Self Service shipping as it sometimes known, is comparable in price to using a backload removalist - find out how the system works here. We even provide loads of handy moving tips and advice on our website and our blog.
For further information on our moving containers and how we can help you move to your new home, please call us on 1300 659 221 or request a free quote online.
_________________________________________________________________________________________________________________________________________
Image References:
Shipping Container Image sourced via Google Images