By Clive Smith
4 months ago
Budget Alternative For Moving Furniture Interstate in Australia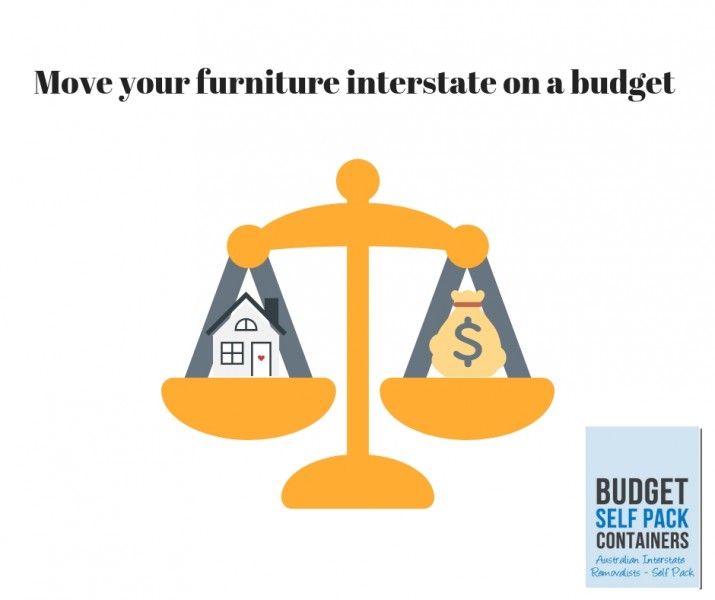 Moving furniture interstate doesn't have to cost an arm and a leg. Home relocation and the process of organising and undertaking it can be stressful and a hassle especially if you don't want to spend your life's savings and keep your sanity intact!
The trick is to pick a furniture removalist who is experienced, reliable and charges you a fair price for a smooth and hassle-free move.
Choosing a self-pack removalist to move your furniture interstate can save you up to 50% off the price of a full-service removalist which is a smart move. While container removals may not be for everyone, those willing to pitch in and do the packing themselves stand to make some great savings.
Some of the cheapest prices for moving your furniture interstate are between the main centres such as:
Moving from Perth to Melbourne - $2,520
Moving from Sydney to Adelaide - $2,750
Moving from Brisbane to Melbourne - $2,280
Moving from Townsville to Sydney - $2,915
Top tips for saving money when moving furniture interstate
Packing your own shipping container to move your furniture may save you hundreds if not thousands of dollars in removalist fees. How does it work? An empty shipping container is delivered to your home. You pack it. Your self-pack removals team returns; picks it up and transports it by rail to your destination address where you unload it. In addition to saving you money, it also offers a more flexible and relaxed approach to moving. You can take as long as you need to load the container and are not rushing around to complete it in one day.
Minimalising the amount of furniture you relocate is a smart move when transporting your household contents interstate. Our Moving Interstate in Australia Checklist recommends that at least six weeks prior to moving you begin to go through your home contents to declutter what you no longer use or need. It is also worth considering whether larger items are worth selling and then replacing when you arrive at your new home.
The cost of an interstate removal can sometimes skyrocket if you do not carefully read the fine print on your quote to be sure of what is included in the price. The first big one that is often left off an initial quote is GST. Some other common add-on's to a moving quote could be:
- Weight (if your home contents go above a certain weight in a truck or moving container, you may be facing an excess weight surcharge)
- Storage (if your home contents need to be stored during the move, find out all additional costs involved before you book it in)
- Waiting Fees (some removalists charge you extra if they have to wait around at your home for any reason)
- Time (how does your removalist charge? By the hour, per 15 minutes? How much time is factored into the cost of your quote)
If you live outside of a metro area then the price of your move is likely to be more in comparison to someone moving to or from a metro area. This is especially true of a self-pack container move where road transport is used to and from the rail terminal and your address. The low cost of container removals relies on utilising the rail network. Road transport, by comparison, is much more expensive so the closer you live to the city centre - the cheaper your move will be. If you live in excess of 200kms from the city centre it is well worth considering hiring a truck to move your home contents to a depot for loading into a container. By taking this step on yourself, you can save a lot on road transport costs which will bring your total outlay down considerably. Read a more in-depth analysis of understanding how your moving quote is calculated here.
An easy way to save money when moving furniture is to use some free labour in the form of your family and friends. This is especially helpful when you are moving a self-load shipping container. Get everyone together for a busy bee to help load your furniture into the moving container and thank everyone by ordering in some Uber Eats to share when your container is loaded and locked.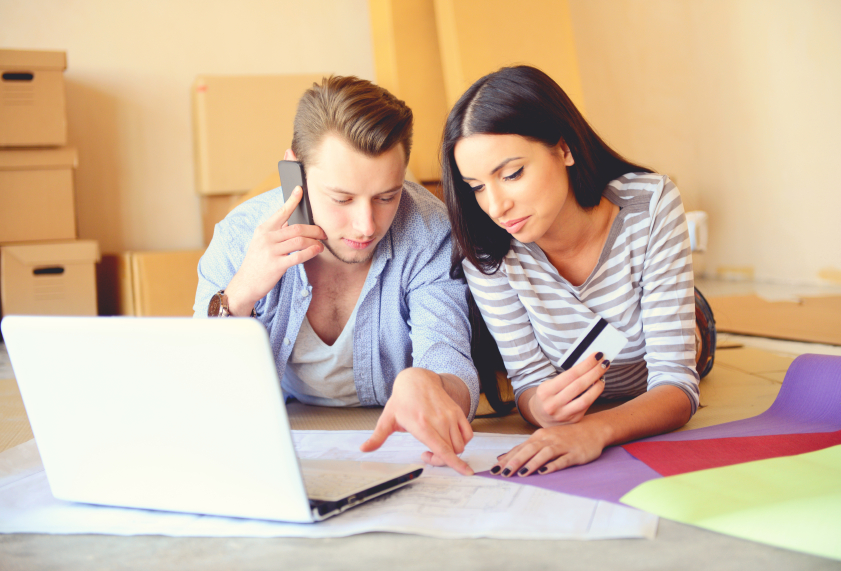 Interstate furniture moving quote
If you don't mind paying for it, a full-service removalist can do all of your packing and move your entire household contents for you, BUT, if you are more interested in saving up to 50% off what a full-service removalist will charge you, then a self-pack shipping container is the way to go. You provide the labour and you keep your precious dollars in your pocket to spend on something far more exciting than furniture removal!
For an obligation free quote, contact us today and speak to one of our experienced removalist team about your move. We can provide you with a moving quote instantly or within 24 hours so you can see how much you stand to save.