By Clive Smith
4 days ago
How Much Does It Cost To Move Interstate?
It's the most common question we're met with everyday as interstate removalists;
How do you move interstate on a budget?
The good news is, it may be a lot less than you might expect if you are willing to do your own packing. Using a full service removalist will cost you up to 50% more than the price of a self pack removalist - something worth bearing in mind if you want to minimise costs when moving your household furniture or business equipment interstate.
How much does an interstate move cost?
Budget Self Pack Containers estimates that most of its interstate removals within Australia costs between $2125 and $4390.
The average cost for an interstate move between Perth to Melbourne is $2355.
The average cost for an interstate move between Sydney and Brisbane is $2935
This varies depending on your location and the time of year that you relocate and includes transit insurance and GST.
Your shipping container moving price will vary depending on where you are moving to and from. We have given estimates for our most common moving routes below but when you contact us for your obligation free moving quote we will quote as cheaply as we can based on container availability and bearing in mind fluctuations in fuel surcharges.
We may offer budget prices for moving but we never cut corners on the quality and efficiency of the service we offer. The savings come from you loading your own removalist spec shipping container - in your own time, at your own property and at your own convenience.
It's a system of moving that has saved thousands of customers, thousands of dollars. Not only does it save you money but it also takes the stress and hassle out of moving as it is such a simple and flexible way to move.
Cheap Interstate Removalists
It's important to note that while we are happy to compete with any other quote from another removalist company, we always check that you are being offered the same service. Some removalists may cut corners by adding 'hidden costs' to your invoice once you have booked in with them. Check your quote carefully to see what is included
Most residential container moves come in at a gross weight of between 6-7 tonne. Our quote allows for 8 tonne. Cheaper quotes are commonly quoted at 5 tonne and you will then be charged a surcharge for excess weight when your container is weighed.
Our quote allows for 40 days of container hire - this is 40 days for you to split between loading and unloading your container at your address and does not include transit times. Many companies will offer considerably less than this.
Some cut price removalists will use the wrong sort of equipment to cut down costs. Trucks with outdated container loading and unloading mechanisms will cause the contents of your container to be moved a lot more than is necessary. These trucks are also rough when placing the container on the ground causing unnecessary damage to your driveway surface. BSPC only uses highly experienced truck operators using up-to-date equipment meaning your home contents are safe and well looked after during all movements.
Packaging materials are essential for an interstate move with a shipping container. We provide these free of charge for most locations throughout Australia - including a heavy duty furniture trolley, removalist spec furniture blankets and rope. We also regularly have special offers with free tea chest boxes available.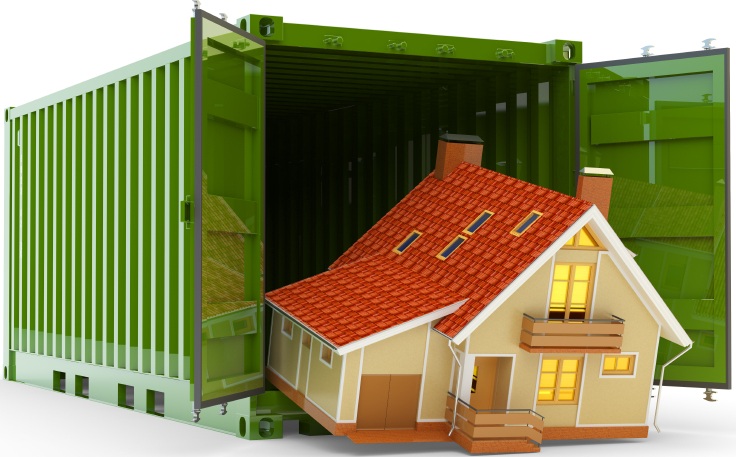 How much does it cost to move interstate with a moving container?
Cheapest price to move to from Perth to:
Adelaide $2,195

Melbourne $2,520

Sydney $2,490

Brisbane $3,430

Cairns $5,025

Launceston $5,185

Hobart $6,630

Darwin $4,995



Cheapest price to move from Melbourne to:
Sydney $2,430

Brisbane $3,290

Cairns $4,890

Adelaide $2,410

Perth $3,995

Darwin $4,990

Burnie $3,590

Hobart $5,240
Cheapest price to move from Sydney to:
Brisbane $2,880

Cairns $4,410

Melbourne $2,395

Adelaide $2,750

Perth $4,330

Darwin $5,425

Launceston $5,340

Hobart $6,395
Cheapest price to move from Brisbane:
Cairns $3,430

Sydney $2,310

Melbourne $2,280

Adelaide $2,750

Perth $4,610

Darwin $5,550

Burnie $4,490

Hobart $5,590
If you are moving to a destination that is not listed above, we can give you an instant quote over the phone. Give our office a call on 1300 659 221 and speak to one of our friendly moving professionals for your personalised moving quote. Or click here to fill in a quote form for an obligation free moving quote online
(*please note: all prices correct at time of publication, but may be subject to change at time of booking due to container availability and fluctuating fuel prices)