By Clive Smith
2 weeks ago
How To Move Your Car & Furniture Interstate Easily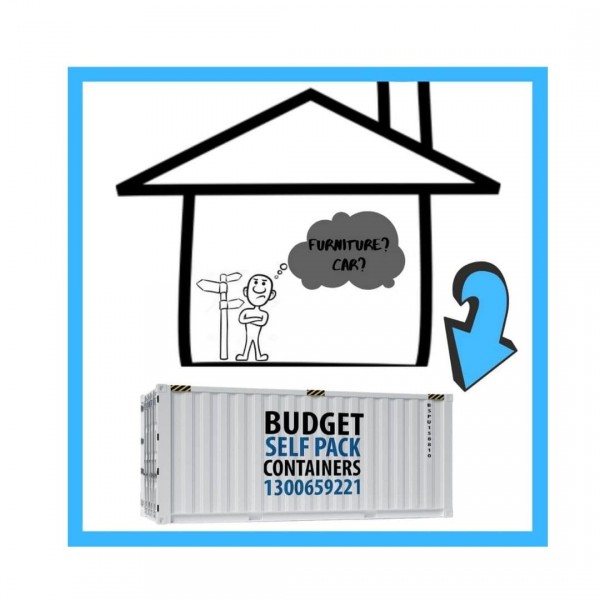 Finding an interstate removalist who can transport your household contents as well as your car interstate is a tough ask. Often you will need to arrange your furniture and vehicle relocations through separate companies. This can be a hassle, trying to line up the timing of when you need to vacate your home as well as when you can make do without a vehicle can be a headache. There is enough stress involved with moving house without dealing with the hassle of lining up multiple removalists.
Fortunately, there is an easier solution. Self-pack container removals can be the answer if you are wanting to move your furniture as well as a vehicle(s) in one easy step!
How can I move my furniture and car in a shipping container?
✓ First, we deliver an empty 20-foot removalist spec shipping container to your address. This is placed in a position where you can drive or load your vehicle into the container.
✓ Next, you load the container. The easiest option is to load the back end of the container with furniture (you can work out how much space you can fill by measuring the length of your car).
✓ When you're ready, we then return and pick up the loaded container and transport it interstate to your new home.
✓ You unload the container at your own pace. When you're done, we return to pick up the empty container and you settle into your new home!
Do I need a ramp for getting the vehicle in and out of the container?
If your container is placed directly onto the ground there will still be a small lip the depth of the floor between the ground and the base of the container. If your container is chocked up at all (placed on wooden blocks or similar), then there will be a larger space between the ground and the base of the container.

In this case, you will need a ramp to drive the car up to load it into the container. You can easily make do by using whatever you have on hand to fashion a ramp. Items like stacked pavers or wood posts will usually be sufficient for a make-shift ramp.

If you prefer a proper ramp, these can be hired from most nationwide hire outlets such as Kennards. You can hire a ramp specifically for a container at some locations or a kerb ramp would be a good substitute. This article has some useful information about the different types of ramps available for shipping containers.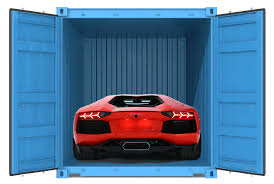 How to prepare your car for transport in a shipping container
1. Run the gas down to the minimum amount you can. Less than 1/8 of a tank preferably.
2. Ensure the battery is fully charged and that all fluids are topped up.
3. Disable any alarms or immobilisers.
4. Remove any dangerous goods from the vehicle such as gas bottles, firelighters, aerosols, flares or ammunition.
5. If your car is going to be entering WA then it will require inspection by the Department of Food & Agriculture upon arrival. Ensure that the vehicle is thoroughly free of mud, plant materials and insects before loading into the container.
How much does it cost to transport my car and furniture interstate in a shipping container?
We provide a flat rate for shipping container transportation meaning that regardless of what is loaded in the container, the cost is the same.
Budget Self Pack Containers provides an 8-tonne weight allowance for residential moves. Generally speaking, we've only had a limited number of customers who will go over that limit and in most cases, it is down to an excess amount of something particularly heavy such as tools/machinery or gym equipment such as weights. Containers loaded with cars will in most cases actually weigh less than those loaded only with household items.

An example of costs for our most common transport routes are as follows: (all prices current at the time of publication July 2019 and are for delivery within 30km of the city CBD)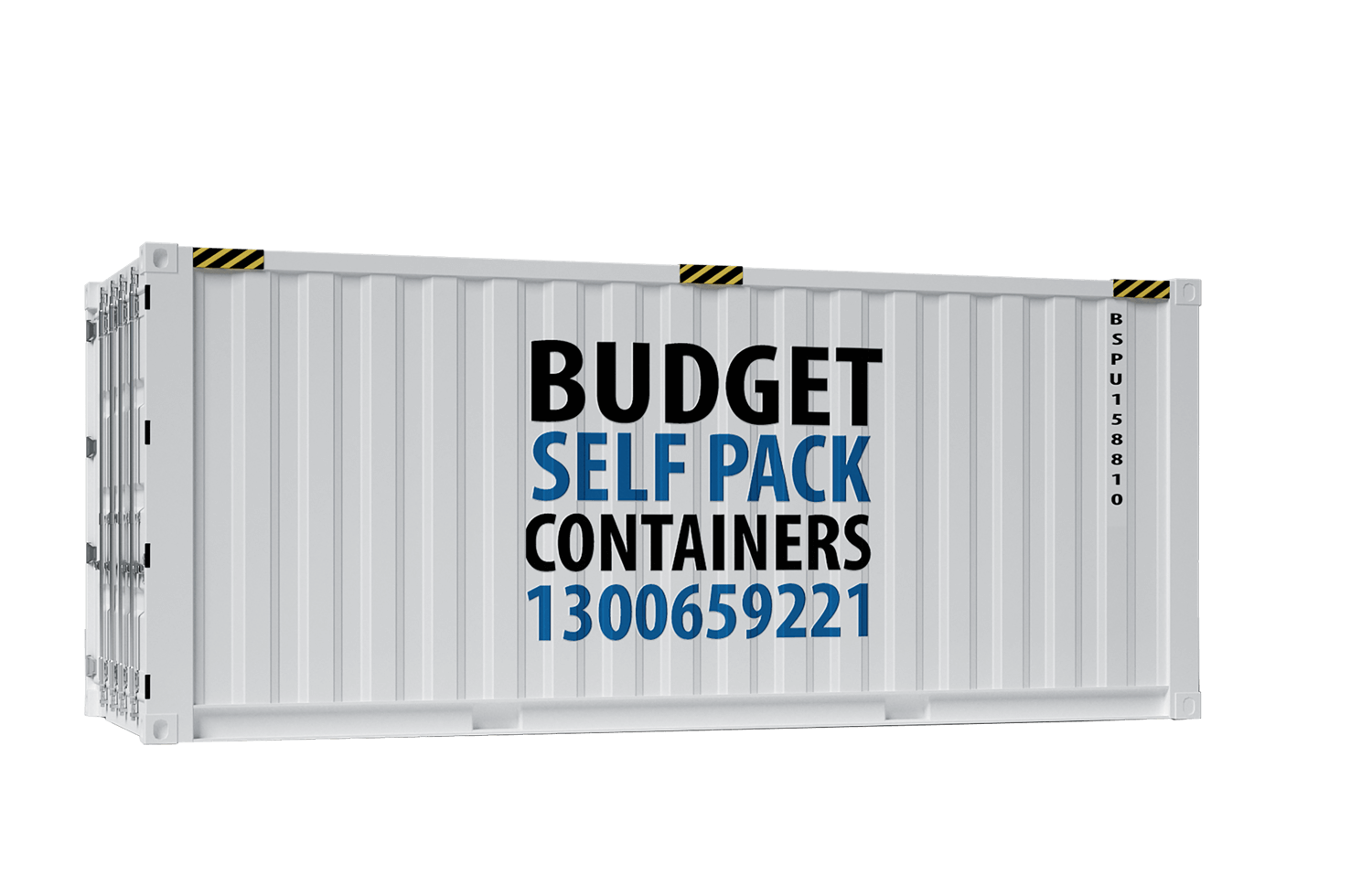 Moving from Perth to Melbourne = $2330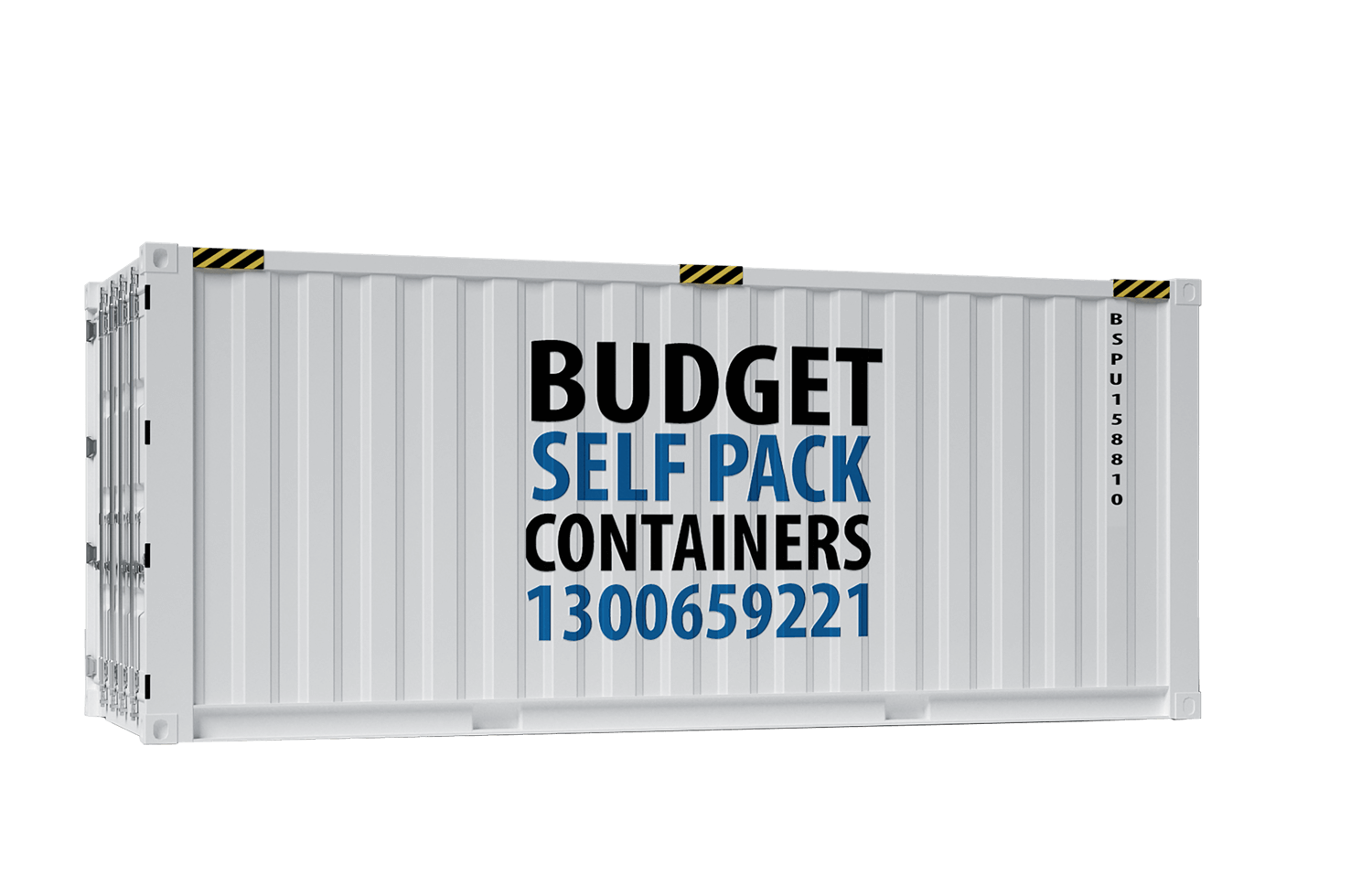 Moving from Sydney to Brisbane = $3230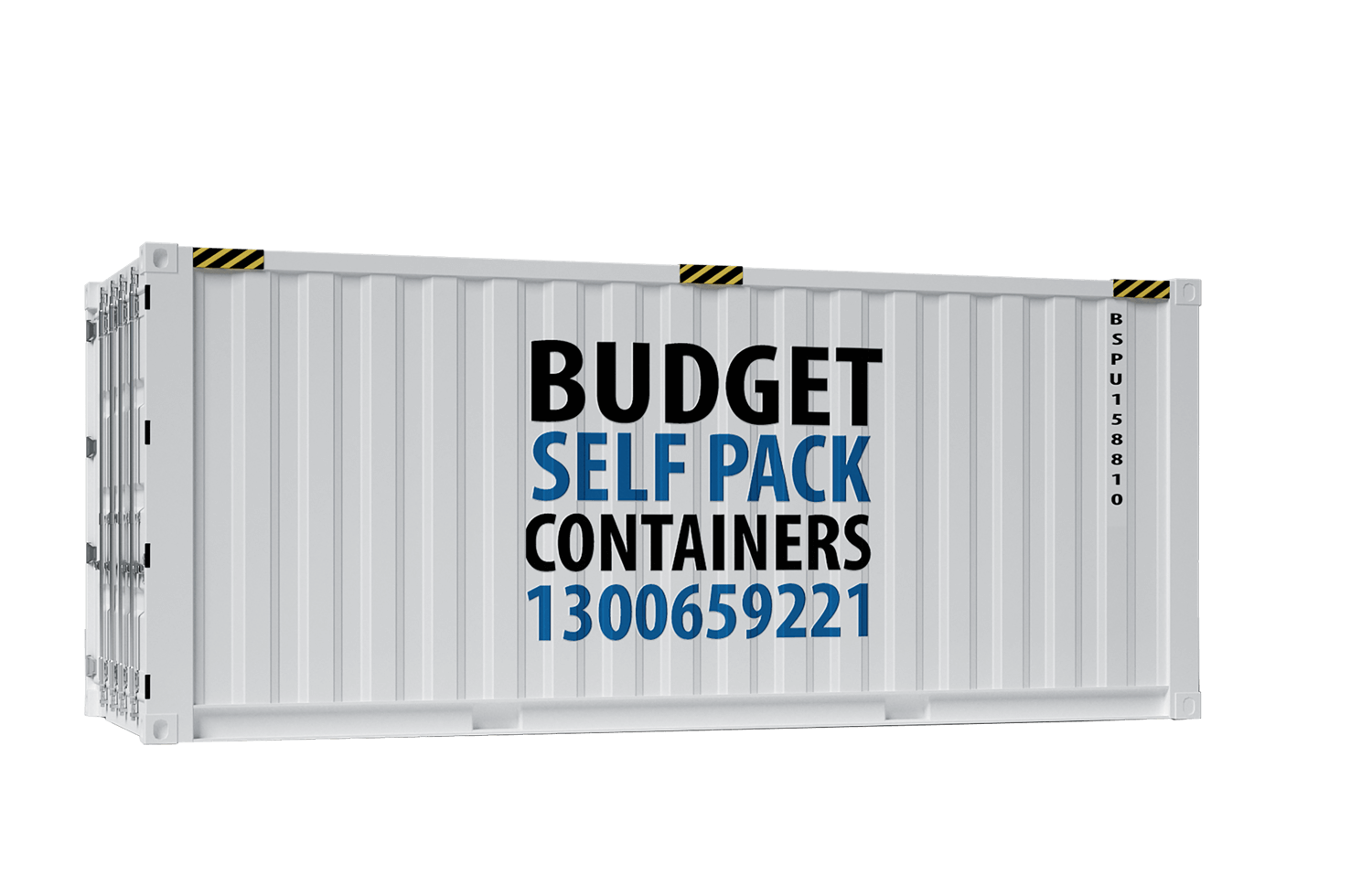 Moving from Melbourne to Sydney = $2515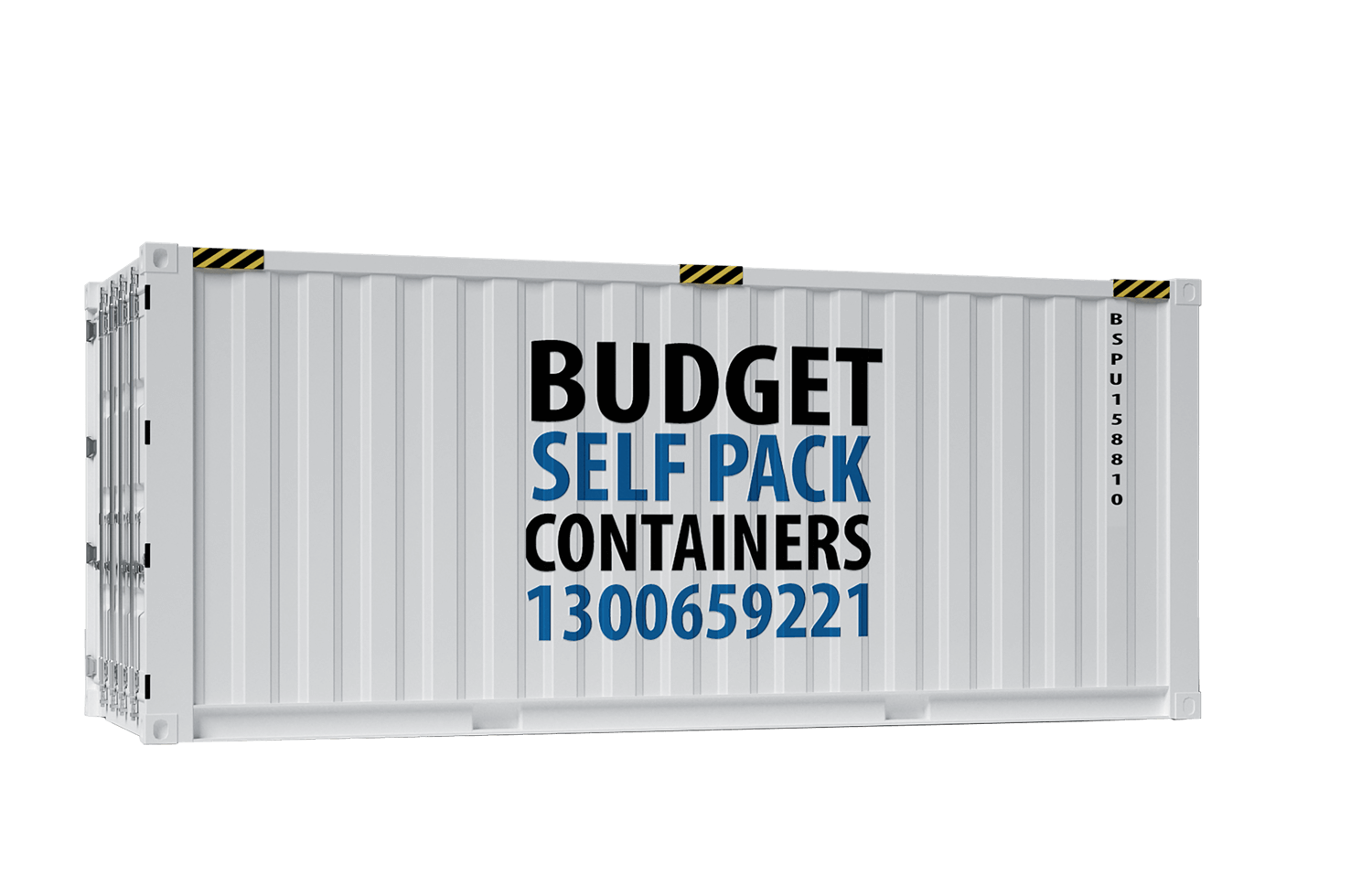 Moving from Darwin to Adelaide = $3190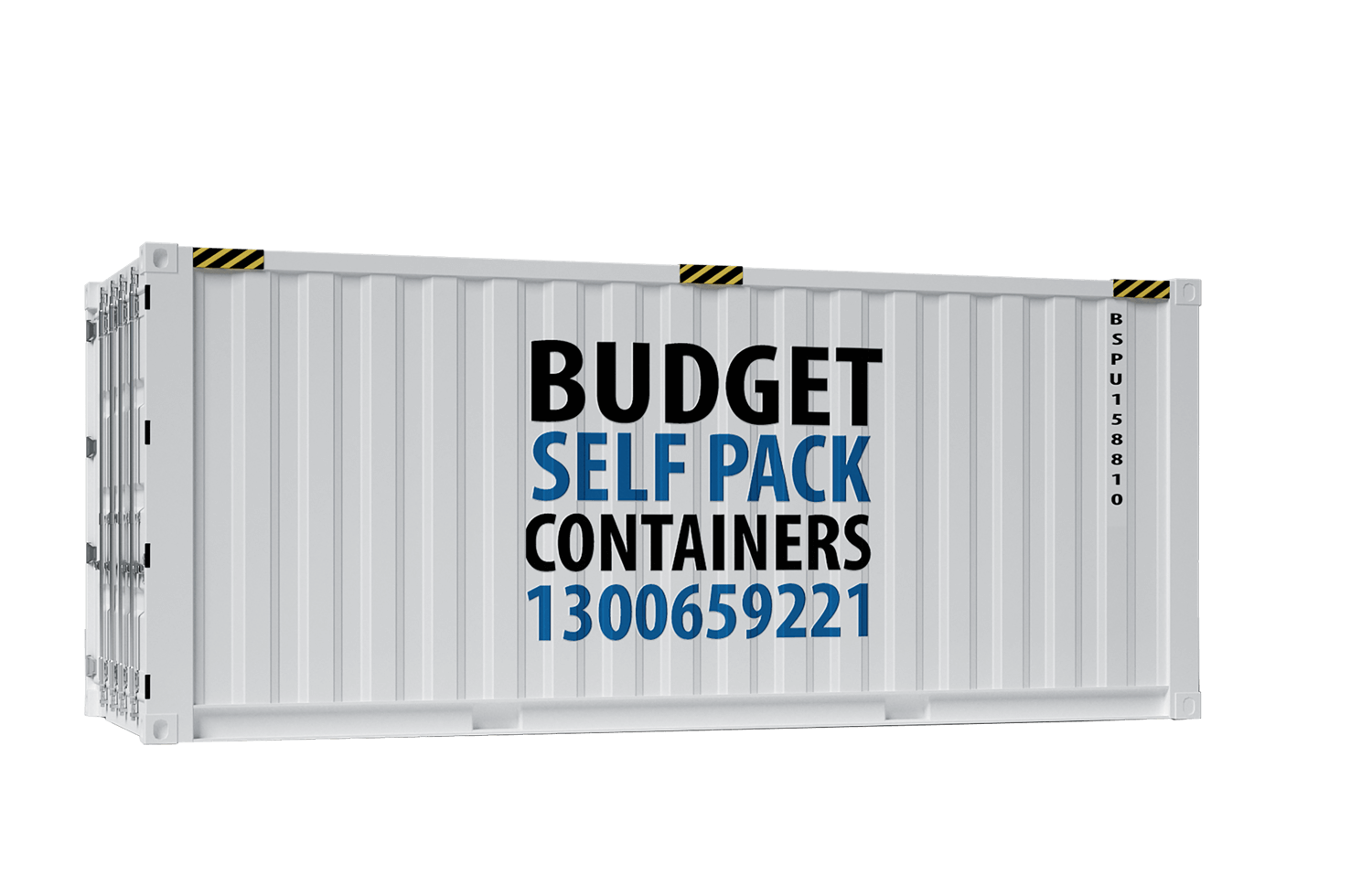 Moving from Bunbury to Cairns = $6055
Move a small car and 1-2 bedroom house of furniture
If you have a smaller amount of furniture to move interstate you may think that you don't need a large shipping container for your move but combining your furniture and car in one container can actually save you a lot of time and hassle. For people with a small apartment, unit or townhouse, it can be an ideal budget option.
Check out the time-lapse video link above to watch one of our past customers loading a 20ft High Cube shipping container with furniture as well as a small car. You'll most likely be surprised at how much furniture you can actually fit in! You can also load things into the car itself, as long as leave the drivers seat free so you can drive the car in and out of the container, you will be able to load a significant amount into the car, it's also a good option to place extra fragile items in a safe place.
Move 2 vehicles and 3 bedroom house furniture
Have two vehicles as well as a house load of furniture to relocate? You may find using two shipping containers is a convenient option for you.
You can split the household furniture between the two moving containers and with a car loaded in each, you should have enough excess space to fit the contents of a 3-bedroom home as well. Be sure to utilise the full height of the container - providing you tie all of your furniture in place, you can stack it as high as you like around the car.
If you happen to have a roof rack, you could potentially also load items onto the top of the car.
Move 1 vehicle and 4 bedroom house of furniture
Oftentimes, customers will be concerned that may have slightly more furniture that what would fit in one 20ft container, but not enough to fill two 20 foot containers.
This can be the case if you have a 4-bedroom home with 2 living areas or an excessive amount of outdoor furniture/sports equipment/garage items to load into the container.
In this instance using two 20ft containers is useful as you remove the worry about getting everything loaded into one. You also have the option to load a vehicle into the container in the excess space that would not be completely filled.
The benefit of moving a car/vehicle in a shipping container
If you are transporting a car only (and no household furniture), then it would be cheaper to use a dedicated car carrying service such as CEVA to transport your car.
A standard car carrying service transports your car in an uncovered truck or train. This is a suitable option for a standard vehicle although not desirable for a brand new vehicle or one with special significance such as a race car or a vintage car. Small paint chips are commonly found on cars transported this way and being exposed to the elements means your vehicle is not likely to arrive in great condition, especially when travelling across the Nullarbor or a very long distance.
The benefit of using a shipping container is that your vehicle is fully enclosed inside the container so it is protected from all of the elements and hazards of travelling uncovered. For an extra cost, you will have peace of mind that your vehicle is fully protected when moving a long distance.
Need to move a motorcycle interstate?
Shipping containers are an excellent way to move if you are a motorcycle enthusiast.
A previous customer successfully moved his collection of motorcycles as well as household furniture in a 20ft shipping container. You can read his own comments on how he loaded the motorcycles safely for transit here - How to load a motorcycle in a shipping container - in this instance, he loaded several motorcycles into the container.