By Sheree Jones
4 months ago
Interstate Removalists Survival Kit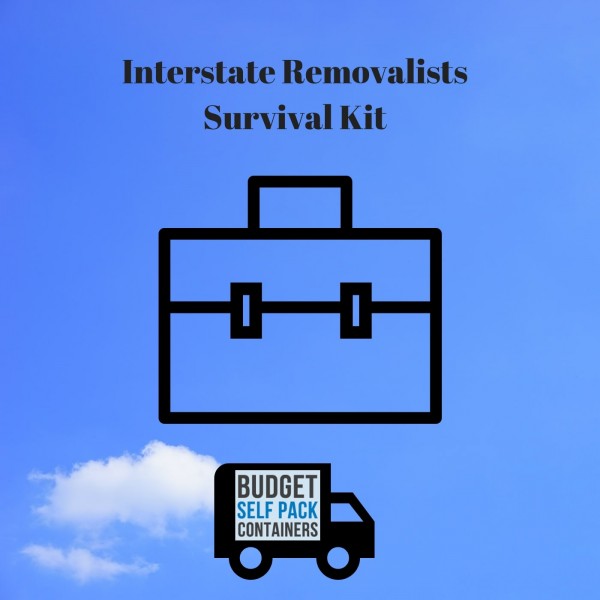 Interstate Removalists Expert Tips
Any professional interstate removalist will tell you - it is vital to be organised on moving day.
There is a lot to deal with and it's easy to forget the little bits and pieces that you want to keep handy to ensure that everything runs smoothly and you minimise the stress and hassle caused on moving day by hunting around for essential items that you want to keep close to hand.
We've put together a list of what we consider to be 'essentials' on your moving day. It goes without saying that you will want to personalise your own list to cater to your own needs but this is a great starting point to begin from.
As container removals specialists, we've also customised our survival kit for those that are moving interstate with a self pack moving container. In most instances, our customers are either flying or driving to their new address so have a limited amount of space of items to keep with them. We also give our recommendations on what to pack in your moving container last of all - as those are the items that you can remove first when you arrive at your new home and unload your moving container.
Moving Day Essentials
1. Clothing
The amount of clothing you will need is dependent upon how long you will have your wardrobe unavailable to you. As a minimum guide, you will need at least one change of clothing per person as well as overnight sleepwear.
2. Linen
If your bed is going to be available at the other end of your move it is handy to keep a set of bedsheets, doona and pillow close to hand for each bed. Consider making up the beds as one of the very first tasks you complete at your new home. There is nothing worse than getting to the end of the day and not having organised sleeping arrangements. We also advise keeping separate one towel per person for showering.
3. Kids Essentials
Moving with kids introduces another level of difficulty. Most kids thrive on routine and the disruption that moving house can cause them to become upset. By keeping aside a few of their favourite toys and games you can minimise the stress that they feel when their normal routines are all our of kilter.
4. Kitchen Basics
If you're the type that struggles to get anything done without a coffee to give you a kick-start then it's a good idea to keep the kettle handy! Other kitchen basics that we advise keeping close to hand are:
- Per person, one plate, bowl, knife and fork and mug - or make it super easy by buying disposable dinnerware to last a few days
- Kettle, toaster, frying pan, tea towel, dish soap
- Eski and icepacks
5. Toiletries
It's not essential to have every item you normally use in a survival kit but some basics such as shampoo, conditioner, shower gel, toothpaste and brushes, sunscreen, insect repellent, band-aids, paracetamol and prescription medications will get you through the first few days at your new home.
6. Cleaning / Tools
There is always last minute cleaning that needs to be done once you move everything out of your home. Keeping items such as an all purpose floor/surface cleaner, toilet cleaner and glass cleaner close to hand will assist with any last minute cleaning tasks. Likewise, it's a good plan to have some basic tools to hand just in case - screwdriver, adjustable spanner, hammer, utility knife, pliers and torch.
7. Snacks
Keeping your energy levels up, and moral high is vital on moving day. Having a stash of nutritious snacks such as fruit, nuts, crackers and protein bars available lessens the need to grab chocolate bars or less nutritious items on the go. If you have kids, stack up on the snacks!
8. Technology
How much technology is essential to you comes down to personal choice but don't forget to keep your mobile phone chargers handy - you'll need to be contactable on moving day by your removalist.
What to pack in your moving container last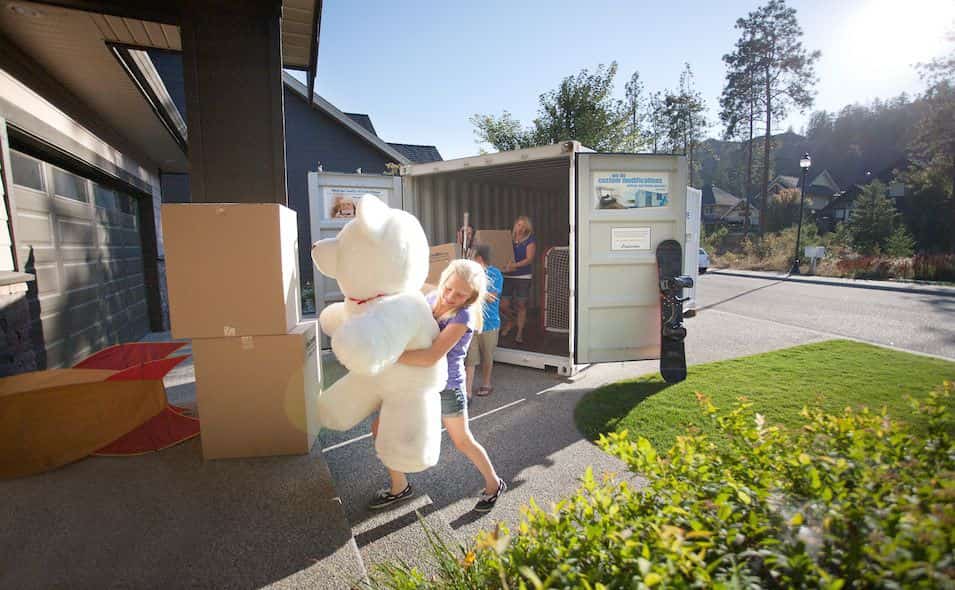 The items you pack in your moving container last of all will obviously be what you see first when it's time to unload at your new home. We recommend including a few essential items last so you can easily access them as soon as you open the container doors. Chances are, you'll have the container unloaded within a few hours but if you want to take your time and unload over a couple of weeks then having the following ready to unload first will be helpful.
- Vacuum cleaner / broom.
- Beds / Mattresses - stack these upright on a side wall of the container so they can slide right out easily and they'll also take up a minimum of space this way.
- Camp chairs - handy to have as a quick seating solution alternative for the first day or two.
- Any items that may need to be assessed by Quarantine departments in Western Australia or Tasmania. Click here to find out more about Quarantine WA or Quarantine TAS
Budget Self Pack Containers are your interstate removalists who specialise in self load shipping containers. We are a family run, trusted and reliable interstate removals business with thousands of happy customers - just check out our moving reviews to see what our previous clients have said about our services.
If you would like an obligation free cheap moving quote give our friendly removals team a call on 1300 659 221 or complete the online quote form featured on our website.