By Sheree Jones
4 months ago
Pop-Up Shipping Containers in Perth!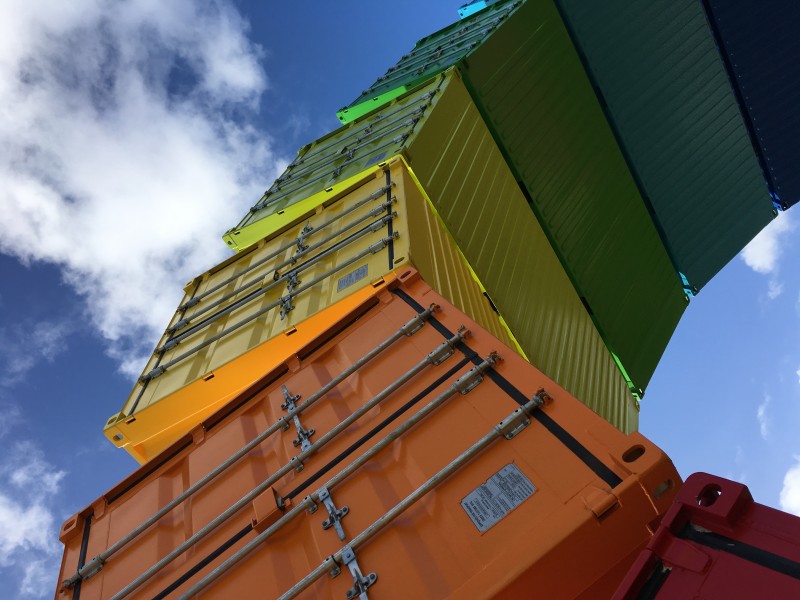 As interstate removalists based in Perth who use shipping containers every single day to operate our self pack container removals business, we get excited to see shipping containers being used more and more for different projects around Perth.
Shipping containers or sea containers, or as we call them, moving containers, are so versatile that new ideas are still being thought up all the time as to how they can be repurposed or upcycled and given a new lease of life. The usefulness of them seems never ending. Some recent uses we have seen include
Shipping container swimming pools

Shipping container pop-up bars

Shipping container cafes

Shipping container pop-up shops / market stalls

Shipping container hydroponic farms
Here in Perth, Western Australia, the use of shipping containers is becoming increasingly hip and fashionable. They're an ubiquitous item on the festival circuit and are popping up everywhere; from art installations to rooftop bars. Here are some of our favourite Perth shipping container moments in recent times:
Constructed in August, 2016, the nine rainbow coloured shipping containers that make up 'ContainBow' have quickly become an iconic and much admired feature of the entry into the port city of Fremantle. Designed by local artist Marcus Canning, the artwork seems to successfully capture the spirit of Fremantle and the colourful spirit of the people who live there. You can read more about this amazing public art work in our recent blog post here.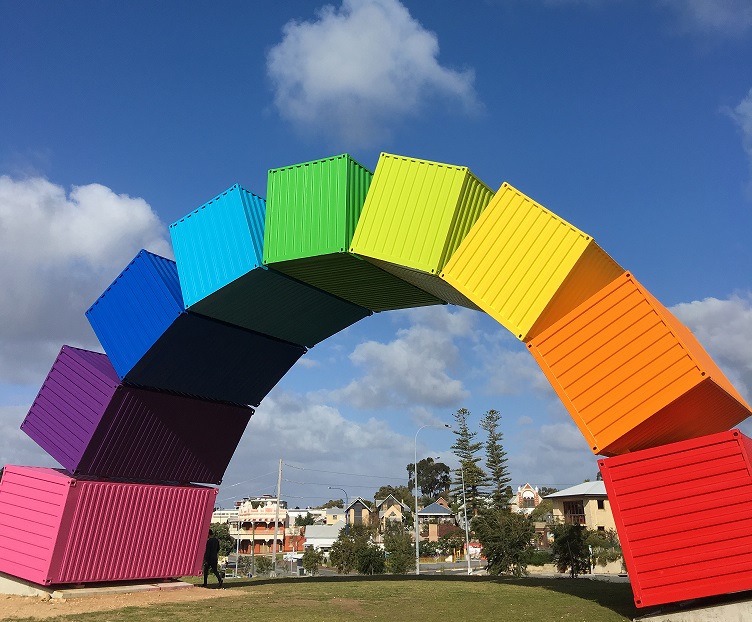 The Standard, Rooftop Container Bar - Northbridge, Perth
One of Perth's hippest bar venues, The Standard achieves an easy-going relaxed vibe with its bright airy feeling and uber-cool wine garden. Out the back, in the garden, a shipping container has been cleverly transformed into a bar which also doubles as a rooftop seating area, which a great place to gaze over the rooftops of Northbridge or just to people-watch the patrons down below while enjoying one of The Standard's outstanding cocktails.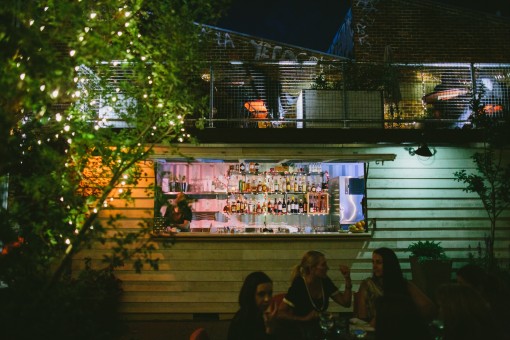 If you visited the Awesome Arts Festival during the last school holidays you can't have helped but notice how many shipping containers were being used for the event. From the ticket box office to the Nana's Verandah workshop, shipping containers seemed to be everywhere you turned. They have become a feature of pretty much every festival going, in recent years. As they are portable, economical and easily modified, they are the perfect small pop-up venue for a bar, food outlet or shop at festivals.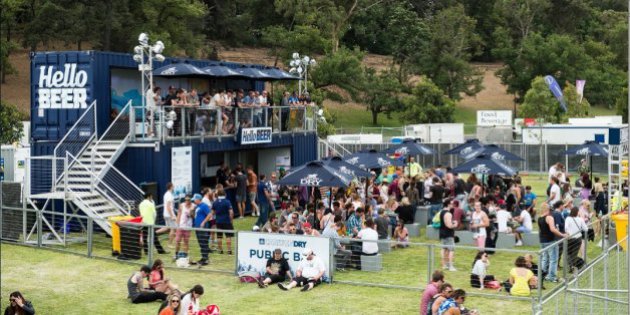 Whether you're after a coffee, a boozy lunch, pastries for afternoon tea or a Friday night pizza for dinner, Propellor has got all bases covered. While the main part of the restaurant / bar is located inside a refurbished bus garage, there is an additional bar located in the courtyard which is a refurbished shipping container.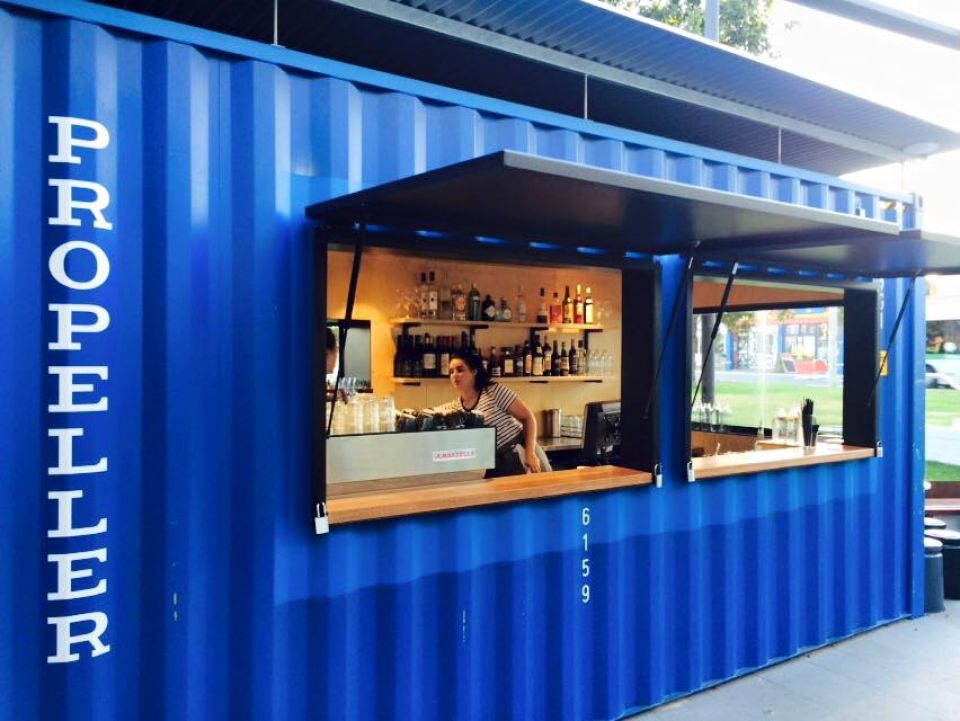 If you visited Elizabeth Quay in the early part of 2016, chances are you would have stumbled upon Embargo Bar. Situated by the edge of the Swan river, Embargo Bar is a pop-up venue lovingly engineered from shipping containers. With a rooftop deck from which to sip a cold beer on a hot day, there was no better place to pass an afternoon soaking up the atmosphere of Perth's newly constructed Elizabeth Quay. Alas, Embargo has moved on to new pastures for now, but word on the street is that they are available for hire, so if you're after a pop-up bar, now you know where to go!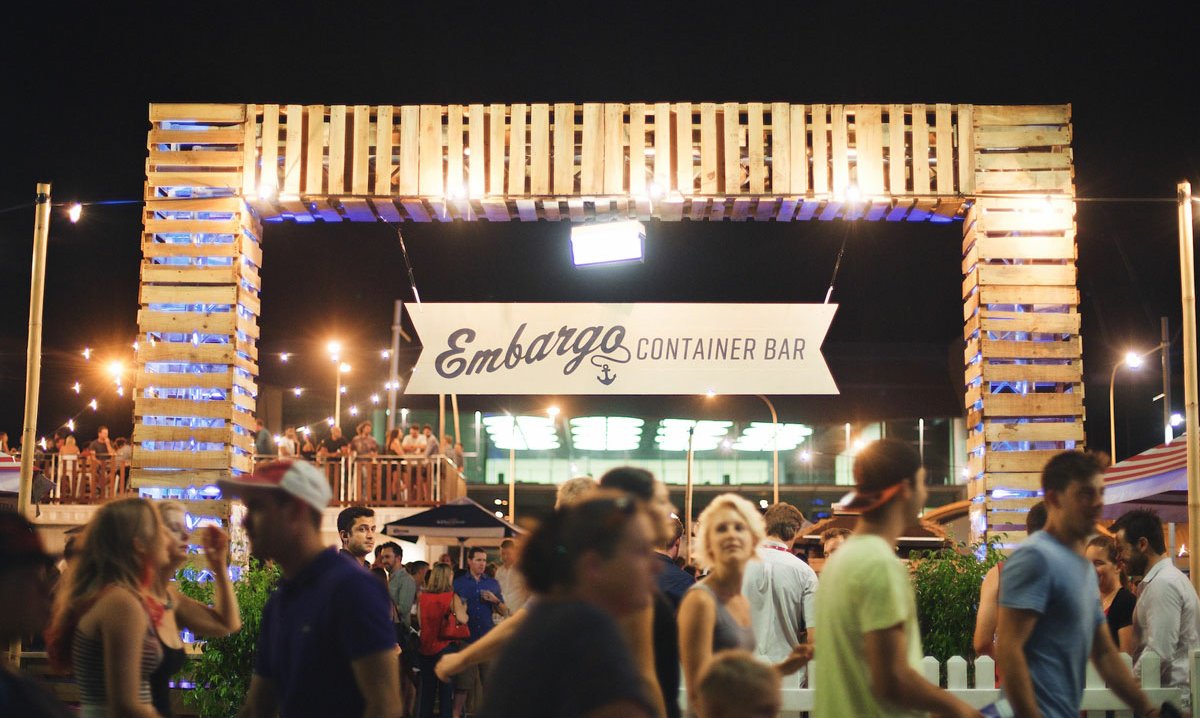 Your Place - Perth
So, all of the above options sound pretty awesome but maybe you're hankering after your very own hipster shipping container in your backyard? No problem! Whether you're after a flat for Granny, a work-from-home office space, your own pop-up neighbourhood bar, a teenage hang-out or a guesthouse for visitors; a shipping container can be all of these things. Be like Kelmscott resident, James Anscomb, who installed a two bedroom, two bathroom shipping container granny flat into his backyard for just $90k. Pick up your own one here!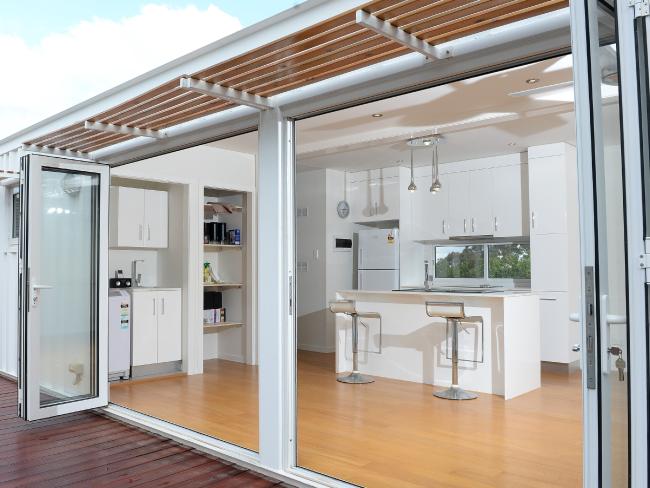 If you are moving interstate and would like a quote from a company who are dedicated to a smooth, reliable and stress-free self pack move, please call our office on (08) 9549 9613 or grab your free online quote here!
Photo Sources:
The Standard garden bar image sourced here
Shipping container bar at festival image sourced here
Propeller container bar image sourced here
Embargo container bar image sourced here
Kelmscott granny flat image sourced here