By Clive Smith
4 months ago
Shipping Container Removals for Seniors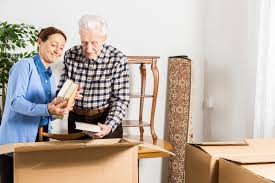 It is commonplace for seniors or retirees to downsize their home or move interstate to be closer to family. Moving house can be challenging for the elderly. Packing up a household of what is often a lifetime of memories can be emotionally exhausting and the physical requirements of the job can be difficult for many seniors.
Some of the concerns that seniors will have when faced with moving house are:
How will I afford it?

Who will help me move interstate?

How much time do I have to pack up my house?

How do I downsize my household contents?
Ensuring that all moves go as smoothly and are as stress-free as possible is important, especially with the elderly. It is a big upheaval to move after many years in the same house and keeping stress levels down is vital for the health of all!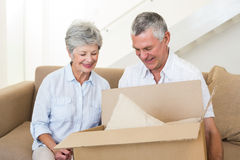 Low Cost interstate removals for seniors
The self pack interstate container removals solution is a perfect choice for the elderly especially those who are looking to move on a budget. The flexibility of being able to pack up over a period of up to 30 days is ideal. Packing up a household of possessions and memories takes time to do and alternate methods of moving (ie. a full service removalist who would come and pack up in a day) may seem very rushed to someone who would like to take their time packing their treasured items
If an elderly person has family available to help them, then packing their household goods into a moving container will be convenient for everyone. The younger family members can do the heavy lifting while the senior person still feels they are involved in the move.
Downsizing and decluttering your home when moving interstate
Moving house is always a great time to declutter. It's not until you're faced with the prospect of packing that you usually realise that is a lot of stuff you either don't need or don't use. We have a handy guide to decluttering on our blog which you can find here
Having family around to help is ideal when you are downsizing as often it's a great time to pass on some of your treasured family heirlooms that you may no longer have the space for. Giving away or selling your unwanted items has never been easier. Often charity shops will come and pick up larger items that you are willing to donate. Selling online is also a great option, try out advertising on Gumtree or local community groups on Facebook as a good place to target a local audience.
We have a large amount of moving information and packing tips on our interstate removalists blog. Check it out here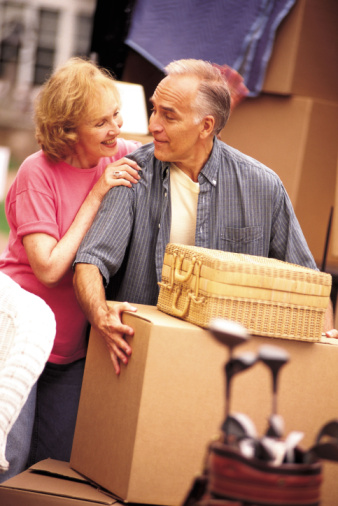 Packing your moving container at your own pace.
We can offer you 40 days of container hire (included in your quote price) that you can split between loading and unloading your container. You can even keep the moving container for a longer time if required, for a minimal additional hire fee. A lot of people find that packing this way is a lot less stressful than attempting to do it all in one day. You can really take the time to pack correctly and won't end up just throwing things in boxes which turns into a nightmare when unpacking at the other end.
Help loading your moving container to move interstate
While we don't directly provide labour to help load or unload your container we can more often than not, point you in the direction of a recommended service provider who can help you out. A typical price in most locations is about $100 per hour to have two men on site to help load the container. Some customers find this helpful for loading on and securing the large items in the moving container (ie. washing machine, fridge, lounge suite). You may get the labourers to pack the whole container or you may prefer to load in the smaller items yourself at your own pace. Our How To Pack section on our website is a great resource for packing those tricky items such as your TV or fragile items.
Photo sources
Title image sourced here
Senior couple with box image sourced here
Senior couple with golf clubs image sourced here