By Sheree Jones
4 months ago
Shipping Containers VS PODS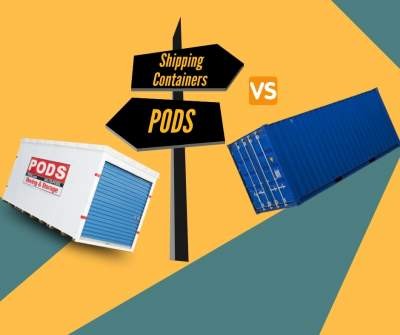 With more and more people citing budget as being a primary motivator in deciding which interstate removalist they will use to move their furniture interstate - interstate container removals are becoming a hugely popular choice for people who want to save money when moving interstate.
AFRA (The Australian Furniture Removers Association) surveyed 1000 Australians confirming that around 40% of people chose a removalist based on price over experience, quality or reputation.
At Budget Self Pack Containers we have a strong belief that you do not have to compromise on quality of service to get the cheapest price to move interstate. As long as you are willing to undertake some of the traditional removalists duties by self loading your own moving container - you stand to benefit from saving hundreds or even thousands of dollars when moving your household contents within Australia.
Full service removalists certainly have their place within the removals industry but a more niche market of people who are proficient at DIY would much rather pack up their own house to move interstate rather than have a team of removalists trampling through their house and packing up their treasured home possessions.
What is the difference between shipping containers and PODS?
You may have heard the term "PODS" used within the removals industry and wondered exactly what they are. PODS originated in the US and are an alternative to using a shipping container when moving. There are constructed of a steel frame with a lightweight aluminium skin and a lightweight steel roll up door. Currently in Australia they are available in limited areas only - Brisbane, Sydney, Adelaide and Melbourne.
Shipping containers by comparison are available nation-wide and as they are a standardized method of transport they can travel by truck - tilt tray or side loading, as well as rail or ship. This means they are easily transportable to Tasmania, WA, Northern Territory as well as internationally. Shipping containers are made from steel and have closing hinged doors, corrugated walls and are designed to withstand the harshest of the elements presented by transportation, storage and handling.
Should I choose a shipping container or a POD to move interstate?
So what the the advantages and disadvantages of PODS and shipping containers when used for household relocations or commercial movement of equipment and stock?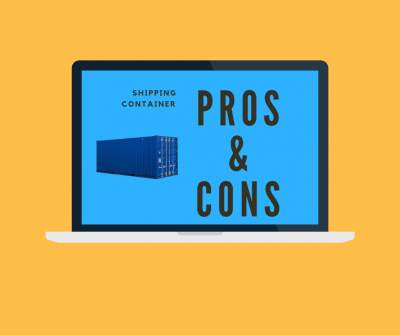 Pros & cons of a shipping container for moving interstate
Advantages
✓ Standardised Size for Transport
✓ Used Australia Wide
✓ Sturdy and secure construction
✓ Can be used to transport vehicles
✓ Easy to store for short to medium term
✓ Can carry much heavier loads - (the average household contents weigh 6-7 tonne)

Disadvantages
✘ 20ft & 40ft are the only sizes available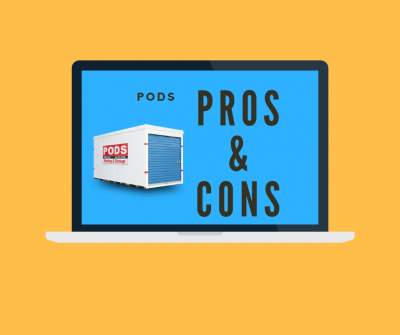 Pros & cons of PODS for moving interstate
Advantages
✓ Different sized pods available - better for smaller loads
✓ Easy to store for short term
Disadvantages
✘ Only transportable by trucks
✘ Not available in WA, NT, TAS and far Nth QLD
✘ 3.5 tonne weight limit
How do I know which is the right choice for me?
Whether you choose a shipping container to move interstate or PODs, both choices offer a great flexible solution for those willing to use self pack removals when relocating interstate.
It comes down to personal choice when deciding which is the best solution for you. If you are moving a small amount of things and are in the south east of Australia then PODS may be the solution for you. If you are moving your household contents from Perth to Melbourne or your vehicle and the contents of your 1-2 bedroom unit from Sydney to Brisbane then shipping container removals may be the way to go for you.
If you would like to enquire about moving quotes using shipping container removals or just discuss how the self pack system works, give our friendly team a call on 1300 659 221. Or you may like to fill in our online moving quote form here.