By Clive Smith
3 months ago
Tips to Save Money When Moving Interstate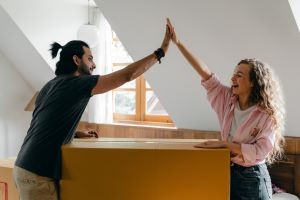 Changing the state you live in when you live in Australia is no easy task. Hopping from West Coast to East Coast is somewhere in the vicinity of 4000 kilometres and even a relatively short move such as from Melbourne to Brisbane is around 1700 km.
The good news is that there are more options than ever on moving your home contents long-distance and following these steps is sure to save you money doing it!
Step 1: Choose an interstate removalist
Choosing your interstate removalist is arguable the most important decision you will make when moving interstate. The type of removalist you choose will have the most impact on the price that you pay to move. A "full service" removalist is the priciest, they will manage your move from start to finish and do all of the packing, loading, transporting, and unloading. This option will cost the most but will not always be the best way to move your home contents. We've all heard the horror stories of people's precious items being broken or damaged by careless removalists, unfortunately, you cannot guarantee that someone else is going to take care of your most fragile items when moving an entire home's contents worth of furniture.
Container removals are another option that is popular. With savings of up to 50% over the cost of a full-service removalist, they are a smart choice for people who don't mind getting stuck in and doing some packing and loading themselves. When you're potentially saving thousands of dollars doing this, it is an attractive option for those people that can set aside the time to do so. Another advantage is that when you are packing and loading your own items, you know that you're going to take the best possible care of them which provides you with your own peace of mind
Backloads are another budget option and a good one if you do not have any time constraints and are flexible on your moving dates. When using a backload removalist, you are commonly sharing space on the load with other people. This can be problematic with timing your move and also the lack of control over what is moving in the same space as your items. Overall though, if backloading is an option that suits you, it's a great way to save money.
Step 2: Plan. Plan. Plan. (Start with a moving checklist)
Having a plan will help reduce the stress of moving interstate. It's no easy feat moving an entire house worth of belongings thousands of kilometres and the job will be a whole lot easier if you have a plan of action.
A great start is to download and print off our "Moving Interstate in Australia Checklist". This lists all of those tasks that you might forget when moving house, from when to start packing to when to contact your utility companies. You can tick off each task as you complete it and alleviate the need to keep worrying that you may have forgotten something important.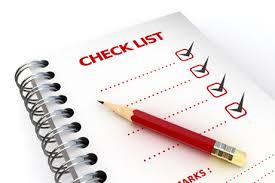 Step 3: Set your moving budget
No one likes spending their hard-earned money on moving but you can at least try and exert some control over where your money goes. The cost of moving interstate versus moving locally within the same city is much more than most people expect due to the long distances that are covered when moving throughout Australia. You can expect to pay anywhere from $2,000 up to $10,000 depending on your moving locations. Generally speaking, it is cheaper to move between the main centres than it is to move to and from rural locations.
The best way to find out the major cost of moving - which is your removalist - is to begin getting moving quotes from many different companies and then comparing them.
The unfortunate reputation of removalists is that they tend to overcharge and underperform so stick to reputable companies with a good track record and a solid customer rating online. You can research this fairly easily by looking at their social media pages such as Facebook or Instagram. You can also go to Product Review or Google listings where customers can leave online reviews - these are unable to be altered or removed by companies so you can be fairly certain that they are genuine.
Check that the removalist you choose has made you aware of any possibility of the price increasing or being added to. Ideally, they will give an all-inclusive price upfront so you know what you're up for.
Other things to take into account with your moving budget are:
Any double up on mortgage or rent repayments when you transition from one house to another

The cost of moving yourself / your family to your new home

Transport costs for any vehicles

Administrative costs associated with setting up new utility accounts for your home

Lost earnings when you are in the process of moving
Step 4: Declutter your belongings
If you are a minimalist as per the current trends in home furnishings, then this one will be easy. It's a no-brainer that you will need to get rid of any items that you no longer want or need when you are moving house. It is pointless to pay to transport things that are not worth it. Often if large items are coming to the end of their shelf life, then moving house is a great time to pass on the old and purchase new when you get to your new home.
Sometimes even if a large item (for example, an outdoor furniture setting), may be in perfect condition but is simply not worth the cost of moving. This sort of thing can be easily sold from the numerous options online (Gumtree, Facebook Marketplace, Ebay) and then you can even rebuy second hand the same way when you get to your new address, to avoid splurging on all new furniture.
Step 5: DIY the packing and save
Obviously, we are biased when it comes to singing the praises of moving interstate using a self-pack shipping container but it really will save you a lot of money when you are moving house. By packing and loading your own shipping container you get the double advantage of having control over the packing process (no more shortcuts with dodgy removalists packing your precious belongings unsafely) and you also save the money that a full-service removalist would charge to have their staff do the packing and loading.
Another popular feature of packing yourself is that you can take your time. You can keep a shipping container on your property for a week or two or even longer so you can load it at your own pace. Having a team of removalists come into your home and take over packing up everything you own within a few hours is quite a stressful process for many. If you prefer a calmer and more controlled moving environment, then self pack removals are the way to go!
Title Photo by Ketut Subiyanto from Pexels