Commercial Transport Solutions
At Budget Self Pack Containers we understand that when you need to move your business materials and equipment interstate, you want a hassle-free and cost-effective option.
With a self-load shipping container, you get the flexibility of having the container on-site for as long as you need so you can load at your own pace.
We can offer extended container hire periods, storage if required and firm pickup and arrival dates.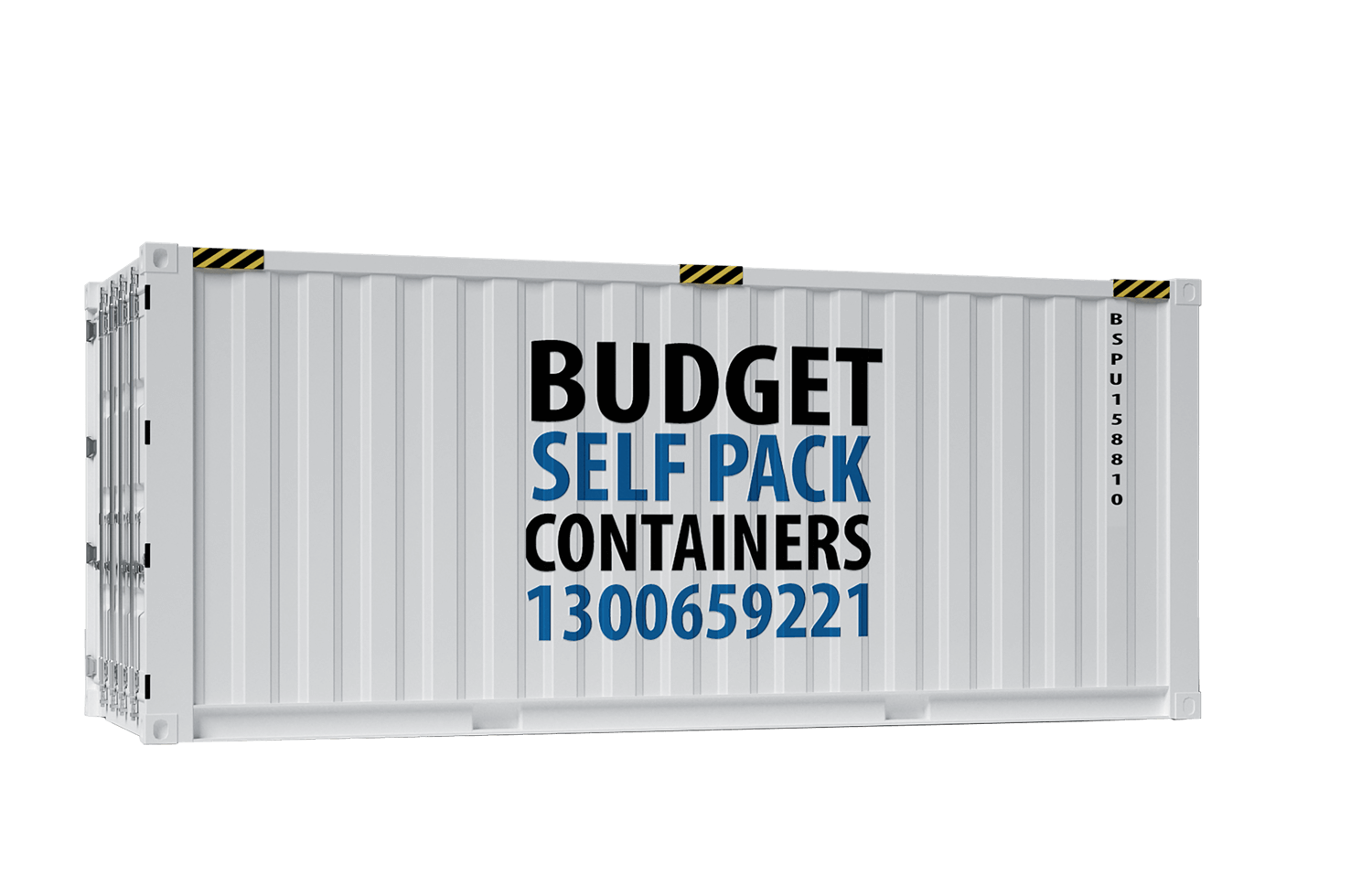 Shop Fitting Materials | Container Transport Solutions
We are well aware of the needs of shopfitting companies - having assisted several shopfitters on container moves throughout the whole of Australia, we are familiar with the specific requirement of shopfitters.
Our containers are perfect for moving shop fitting materials, with 38 cubic metres of capacity, you have the space you need to move your materials onsite and with ease. Our high cube containers offer 2.8 metres of internal height clearance and are 2.3 metres wide and 5.9 metres long internally.
Mobilising your shopfitting materials to site is easy - we can work with your dates and deliver out to you when you are ready. We can store your container if needed at any of our 14 depots located throughout Australia.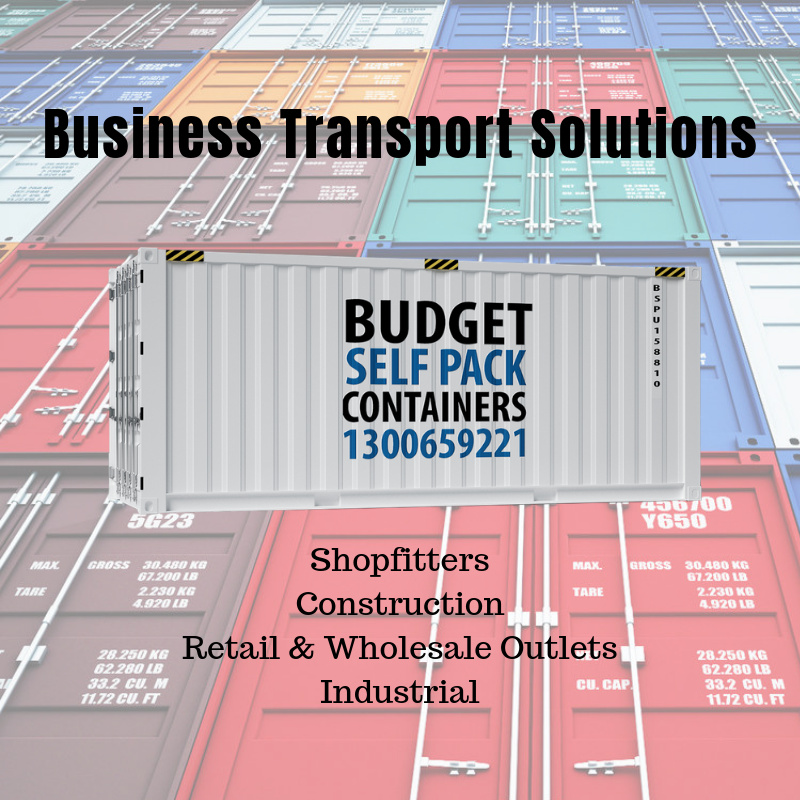 Construction & Trade | Container Transport Solutions
Construction companies operating interstate often need to move tools and materials between job sites interstate. Having a dedicated container that you can move from site to site is an easy and efficient way to get what you need - where you need it - quickly and reliably. Long term storage of your container onsite is not a problem, our container hire rates are competitive and once you're ready to get your equipment moving, we can be out to your site with a few days to get your container moving where you need it.
Retail/Outlet Stock | Container Transport Solutions
Many small to medium Australian businesses have retail sites in multiple states throughout Australia. Transporting stock and equipment between your retail sites is as simple as giving us a call with your shop locations - we'll sort out the rest! We regularly move containers for brand name Australian retailers from DFO locations in Perth, Melbourne, Brisbane and Cairns. Our drivers are familiar with the protocols of delivering containers to and from these sorts of locations as well as to retail stand-alone retail outlets and shopping mall locations.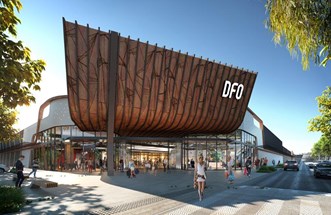 Touring Events | Container Transport Solutions
Assisting touring companies with transporting their stage equipment and material between event locations is a speciality of Budget Self Pack Containers. We understand the time constraints and necessity for attention to detail when preparing an event schedule with multiple stops at various locations throughout Australia. We will work with your event coordinator to ensure that your container arrives on schedule for your events - all you need to do is provide us with the event locations and we'll organise the rest. Whether your event is at a state stadium or an indoor arena or maybe a cultural precinct, we are familiar with the procedures to be taken to ensure your container delivery goes smoothly, on time and on budget.
Case Study:
Aussie Gold Cheer - Touring Dance Company - Aussie Gold Champs 2019
In June 2019 we commenced a contract with Aussie Gold Cheer and Dance, to transport a 20ft High Cube container containing their event equipment, throughout Australia for multiple events. Commencing in Brisbane, their container was transported up to Mackay then onto Melbourne. From Victoria, it travelled over to Perth for another event. At the completion of that event, the container will then back to Queensland (Brisbane), then onto Adelaide, back to Townsville until finally making its way to the final destination back in Brisbane.
Working closely with the event coordinator we have been able to move the container from event to event ensuring that it is always placed correctly at each event location correctly and on the date required.
Business Relocations
If your office is moving locations to a destination interstate then a shipping container to move your fixtures and fittings may be a great idea. Selling all of your office equipment and then buying new again is one way to do it but when it costs as little as $2055 to relocate a 20ft shipping container (38m3 capacity) between Perth and Melbourne then you need to weigh up the options on what is the better economic decision to make for your business.
We can deliver an empty 20 ft shipping container to your office location - preloaded with furniture trolley, blankets, rope and boxes to assist you with loading. The container can be left on-site for as little or as long as you need to load. Transit times between Perth and Melbourne are 4-5 days and between Sydney - Melbourne - Brisbane, as little as 2 days.
Employee Relocations
If you need to move your employees interstate then no doubt you'll be looking for a cost-effective option to do so. Self-pack container removals are very popular for employee relocations for the amount of flexibility and autonomy that they give the employee who is moving. We can liaise directly with your employee to organise moving dates and logistics and we can invoice directly to your business. If you want to pay for a set percentage of the relocation and have your employee pick up the rest of the tab, that is not an issue either. We are happy to split the invoice between you and your employee.
For an obligation free moving quote for your business transport needs, please give us a call on 1300 659 221.
Alternatively, an online moving quote request can be filled in online, we will get back to you as soon as we can with your personalised commercial moving quote.