Packaging Suppliers For Your Interstate Move
We supply materials (at selected locations) to assist you when packing your moving container to relocate within Australia. You may find that you need more materials to complete your self pack move. You can purchase many items to make packing the shipping container much more organised and efficient - tea chest boxes, wardrobe boxes, bubble wrap, tissue, tape dispensers, polystyrene fillers and more. If you pack your belongings correctly you will greatly minimise the risk of any damage during transit.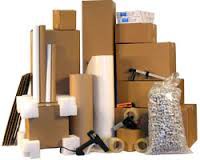 Adelaide
Direct Packing Supplies - 1300 327 454
9/28 Maxwell Rd, Pooraka
//www.directpackingsupplies.com.au/
Visy Boxes and More - 07 3348 3892
1/ 9 Sharp Court, Mawson Lakes, South Australia

Brisbane
Visy Boxes and More - 07 3348 3892
2/142 Benjamin Place, Lytton, Queensland

Sydney
Visy Boxes and More - 02 9834 2450
33 James Erskine Drive, Erskine Park, New South Wales

Melbourne
Visy Boxes and More - 03 9554 5600
1-7 Villas Rd, Dandenong South, Victoria

Perth
Visy Boxes and More - 08 9455 5777
3/196 Bannister Rd, Canning Vale

Darwin
Visy Boxes and More - 08 8947 1977
4453 Lilwall Rd, East Arm, Northern Territory
If you are moving to or from Sydney, Melbourne, Perth, Brisbane, Adelaide, Cairns or Darwin - click here to see what packaging equipment is included for your move interstate.