By Sheree Jones
3 months ago
Adelaide Moving Guide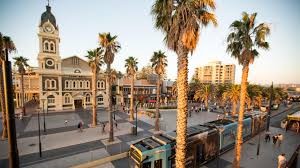 Stress-free moving with our interstate removalists in Adelaide!
If you're moving to Adelaide from elsewhere in Australia, there are a few things you need to know before you commence your interstate relocation to make sure your move goes as smoothly as possible. We have moved hundreds of satisfied customers to and from Adelaide and have picked up some useful tips along the way. It's no secret that moving interstate can be a stressful business, we know that better than anyone. That's why our aim is to take away the hassle and uncertainty so your move to Adelaide is a positive and easy experience.
How much does it cost to relocate to Adelaide?
You can choose to move to Adelaide the expensive way or the cheap way. Using self pack removals is a great option as it can save you up to 50% less than a full service removalist. Check out our price guide here for an idea of the cost to move to Adelaide from Perth, Sydney, Brisbane, Melbourne, far north Queensland and Tasmania. For a more accurate quote, you can grab one online here or give one of our Adelaide interstate removalists team a call on 1300 659 221 for an instant quote.
What is the cost of living in Adelaide?
Living costs anywhere are subjective of course, depending upon your standard of living. The good news though, is that comparatively speaking, Adelaide is one of the cheaper main cities to live in Australia-wide. The median rent price per week in central Adelaide is $418. The median house price is $597,375*. (Compare to Perth, where the median rent price per week is $460 and the median house price is a whopping $835,000*!)
There are many options that are cheaper (or more expensive) based on your location. The great thing about Adelaide is that you can choose to live in the city centre, by the beach, near the port, in the picturesque Adelaide hills or the beautiful surrounding countryside - whatever your favourite type of landscape is, Adelaide probably has it!
* Prices obtained from www.realestate.com.au, data updated April 2017.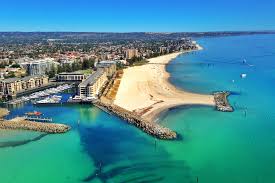 Can I have a moving container delivered anywhere in Adelaide?
Generally speaking, yes. We can deliver moving containers to all corners of Adelaide and beyond. We have previously delivered containers to addresses as far north as Port Augusta and as far south as Victor Harbor and plenty of places in-between, such as Mount Barker, Nuriootpa, Seaford Rise and McLaren Vale. In all cases, when we book in an interstate move, we always check out your delivery and pick-up addresses to ascertain whether or not a shipping container can be placed there. In most cases, it is not a problem, however there can sometimes be issues with deliveries to apartment blocks or units. The good news is that there are other options available if you don't have space for a moving container at your address - the most popular being a depot load/unload. To ensure you have the best chance of taking advantage of the great savings we can offer, we try to make the container removals option available to everyone we can, so if you're unsure whether it can work for you, give us a call and we will happily take a look at your address and discuss your moving options. For more information on your options when you don't have space for a moving container at your address, click here.
Can my moving container be stored in Adelaide?
Yes! We are happy to provide short-term or long-term storage - or maybe you don't even know how long you will need it stored, either way, it's not a problem. We offer very competitive storage rates for your moving container which can ease the stress of adhering to a strict time-line and allow for changes or unforseen alterations in your moving plan.
Is it expensive to deliver to rural locations outside of Adelaide?
Usually the farther away from the rail terminal you are, the higher the cost of your move. Our costs are very competitive though and we are happy to take a look at any other quotes you get, we will do our best to beat any competitors quote for the same service.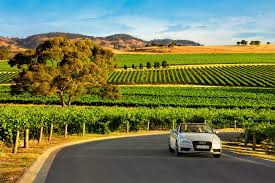 Adelaide local secrets!
All great cities have their secret top spots that only the locals know about and Adelaide is no exception. Here at BSPC, we've done some investigating to bring you some helpful tips and tricks to make your move to Adelaide a little bit easier.
When you arrive in a new city, it takes some time to settle in and start feeling like a local, so hopefully these tips speed up the process helping you transition to becoming an Adelaide local!
Yelp Adelaide will become your go-to guide for all the best places to go to in Adelaide. The Yelp database is created by users, for users so you know the reviews are genuine and it's easy to scope out the hot spots in town.
Time Out Adelaide is another great resource particularly helpful for finding things to do in Adelaide, you might be pleasantly surprised at the thriving cultural scene and the extensive selection of funky eateries to choose from. Whether you're interested in music, nightlife, the arts or shopping, Time Out will get you onto all the best events happening in Adelaide.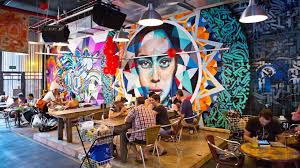 The Adeladian is a superbly named and very helpful online resource with a focus on fashion, local events and food that features loads of hip bars, eateries, funky shops and uber cool events. Well worth checking out.
The Adelaide Oval is the place to be if sport is your thing. An iconic Australian stadium that has been modernised to be a thoroughly contemporary stadium whilst retaining the character and history of its past. Known as one of the most picturesque test cricket grounds in Australia, it also hosts the two South Australian AFL teams - Port Adelaide and Adelaide. The big decision you'll have when moving to Adelaide is which team to support!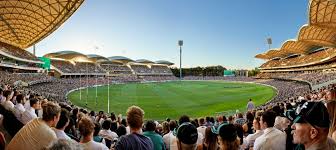 Hopefully we have helped you begin settling into Adelaide life and we have no doubt you'll love Adelaide as much as we do!
When planning your move, make sure you consider Budget Self Pack Containers as your moving specialist. We can offer you a cheap, safe and reliable way to move your household belongings interstate without the hassle and stress and huge expense! If you need a cheap moving quote today, contact us for your free quote.