By Sheree Jones
4 months ago
How to best utilise the space in a 20ft moving container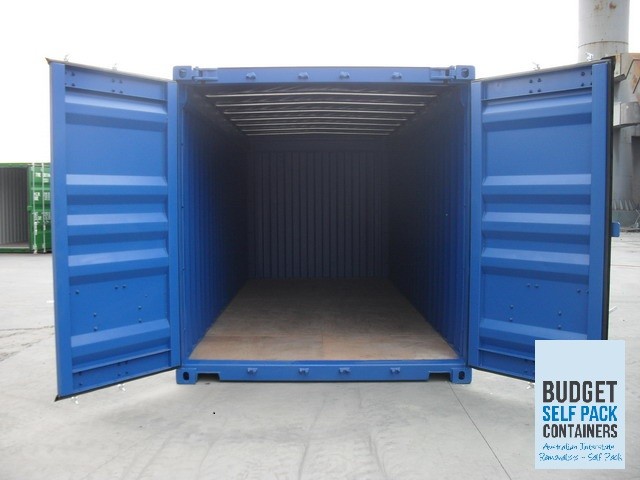 Worrying that your household contents will not fit inside a 20ft moving container is a common concern. The good news is that nearly everyone that moves interstate with us does manage to do it, most commonly these customers have 3-4 bedroom houses.
The trick is to load your container correctly. This post aims to arm you with a few essential tips so you can have the confidence to get the job done without the worry.
It will be tempting to just start loading everything into the moving container as you pack it. This is not a good idea. For the most successful outcome loading your container, you will need to have a plan of action.
Check off the points below before you begin loading your container ⇒
Begin by evaluating what definitely needs to be moved. Often a change of house is a great time to de-clutter and get rid of possessions that you no longer need, use or require - there is no benefit paying to transport items that you don't use! Some common items that are big space-wasters in containers and that you could consider selling prior to your move are:

Outdoor furniture - if it's past its best, it may make sense to purchase a new setting for your new home

Trampoline - notoriously hard to dismantle and put back together, again selling and repurchasing may be an easier option

Kids cubby houses

Old bikes / scooters / sports equipment

Children's old toys / books / clothes - if it's no longer use, consider donating or selling these items
Make a list of all your large furniture and appliance items. To maximise the space in your container, it is best to plan where these things are going to be positioned and also it is recommended that you dismantle all furniture as much as is possible. This would include items such as:

Beds

Large chests of drawers / wardrobes

Sofas, armchairs

Coffee table, console table, TV table

Dining table and chairs

Washing machine, dryer, dishwasher, fridge

Hutch dresser

Outdoor furniture setting

BBQ
As you pack items in cardboard boxes (making an inventory of packed items and labeling each box); stack them in an out-of-the-way place prior to loading them in the container

Set aside any old blankets, cushions, pillows, towels, duvets or sheets that you can use to wrap and protect your furniture. Additionally you may need to purchase furniture blankets, or if you are moving with a reputable interstate removalist they may offer packaging as part of the package.




As you go through your house packing each room, you will come across various 'miscellaneous' items that either don't fit in a box, are oddly shaped or particularly fragile. Keep these items in a separate pile so you can deal with them at a later time. Often when you are loading the container, you create an little pocket between larger furniture items where you can place these odds and ends that don't fit easily elsewhere. Click here for more tips on packing tricky or oddly shaped items.
Distribute the weight evenly across the moving container
Begin loading your moving container by tying the largest and heaviest items of furniture - evenly distributed - around the walls of the container ⇒
Concentrate on trying to fill the entire space - wall to wall - between the large pieces of furniture. Fill any free space with smaller items or padding such as cushions and pillows and tie everything in place with ropes and / or straps.

Furniture such as beds and mattresses should be placed on their side and are best at the ends or sides of the container.

Try and keep the heaviest items on the bottom of the container with the lightest items on top. Attempt to stack as high as possible ensuring that every item is secure and tied in as you go.

Don't stack boxes too high, they are better spread out evenly in a lower layer to prevent the boxes collapsing from excess weight.

If there are any items that you know you will need unloaded first at the other end of your move, load these in last before closing the container doors.