By Clive Smith
2 months ago
Moving Containers FAQ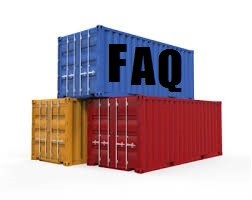 Moving interstate using moving containers or (container removals) are becoming one of the most popular ways to move house in Australia. They are the best and cheapest way to move long distance and interstate and not only that, customer reviews and surveys show them to be a much less stressful and hassle-free way to move interstate.
Cheap interstate removalists
How do container removals work:

➽Your order is confirmed with your container removals company of choice
➽A shipping container is delivered to your home and placed in a pre-agreed position
➽You are left with the container (in most cases for 1-3 weeks) to load with your possessions.
➽When you are ready, the removalist returns and picks up the container, transporting it to your new location (or storage if required)
➽Your container is delivered to your new home where you unload it in your own time.
➽The removalist returns to pick up the container.
Where is the moving container put at my home?
When you confirm your order with the removalist, they will discuss where your container can sit on your property. Your removalist can advise of the space needed for drop off and pick up of the container (this is usually done with a tilt tray truck, so adequate backing space is required). In some instances, where there is no room on your driveway, it may be an option to place the container is a parking bay or street verge. Your local council will always need to be advised if the container is on public property and a permit is usually easily obtained if the container is not blocking visibility or traffic.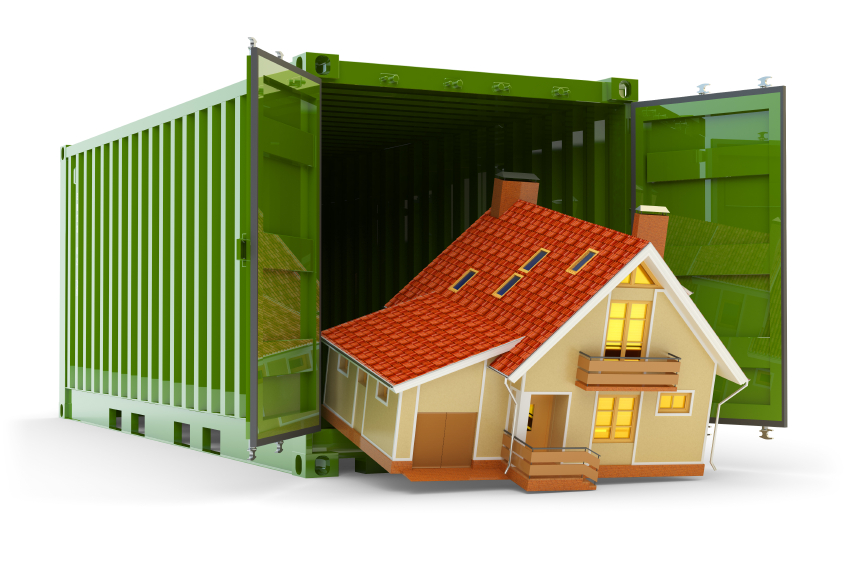 What if there is no space for a moving container at my home?
Many people from apartment buildings or units want to use a container to move house but lack the property to store a container on. In some instances a "quick load/unload" can be undertaken where the truck will wait while the container is loaded/unloaded - this is more suited to an unload as unloading can be done a lot quicker than loading. If you are loading this way, you would be recommended to have a lot of help to load the container. In many locations throughout Australia we can offer use of our moving depot - this is possible in Perth, Adelaide and Burnie.
Do I have to lock the moving container?
The container can be locked with a padlock (supplied by you). This blog tells you the best kind of padlock for the job. One of the things people love about moving using a shipping container it that once you have locked the container, you keep the key, and no one else has access to it for the duration of the move.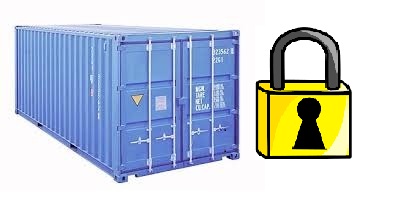 Are my household goods insured once packed inside the moving container?
While the container is stored at your property for loading and unloading, it should be covered by your household insurance, although it always pays to double check with your insurance company to be on the safe side. While your container is in transit, it is covered by our transit insurance policy so in the unlikely event of theft, fire, explosion, lighting, flood, collision, overturning, jack-knifing and derailment, your good are covered up to 150k. We also carry public liability insurance.
Can my cheap interstate removalist help me load the container?
If you require assistance loading your moving container, let us know. While we don't provide this service directly, more often than not we can point you in the direction of recommended service providers who can do so.
Can I move my car in the moving container - will my furniture still fit in?
Yes, you can certainly move your car in a shipping container. It is a very common occurrence to move a car or motorcycle this way. We can provide you with a lot of resources showing how this is done:
✓ How to move your car interstate in a shipping container
✓ How to move a motorcycle interstate in a shipping container
✓ Time lapse video showing a 20ft container being loaded with a car and furniture
There are no hard and fast rules on what you can fit in your moving container. Going by previous experience, many of our customers have fit a small car and a small household worth of items (ie. a 1-2 bedroom apartment) in one container. Many customers who are moving a full 3-4 bedroom household worth of furniture love the flexibility of ordering two containers - one for the bulk of the household items, the 2nd for the car, leaving provision for any overflow of things that don't fit in the one container.
If you have any further question that have not been answered, give our office a call on (08) 9415 9613 or 1300 659 221 and speak to one of our friendly interstate removals experts.
For an obligation free quote, head on over here