By Clive Smith
3 months ago
Packing Your Kitchen | Moving Tips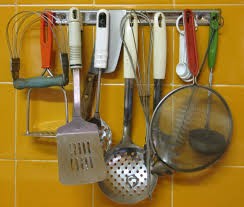 When packing up your house, whether to move to the other side of town or to move interstate, the commonly most dreaded room to deal with is the kitchen. Jam-packed full of oddly shaped items, sharp things, perishables and breakable things, it's hard to know where to start!
Before you give up and spend a fortune bringing in the full service removalists, with a bit of forethought and pre-planning you can pack your kitchen yourself in no time and you stand to save a lot of money doing so yourself.
First things first. Although packing up up kitchen seems like a task that out of necessity needs to be done right before you move, in actuality, if you think about it, a large amount of the items in your kitchen are not used all that frequently. It's much better in the weeks leading up to moving day, to pack a few boxes every week rather than face the whole thing the day before! Things like cake tins, slow cookers, special occasion china / glassware and seasonal items can all be packed in advance to reduce the stress close to moving day.
In the kitchen - you are definitely going to need packaging supplies. This is a basic list of the bare necessities you may need to get going. Depending on your budget, you can buy lots of specialised packing items for stacking plates / glasses etc. or you can get by with using the basics in more creative ways.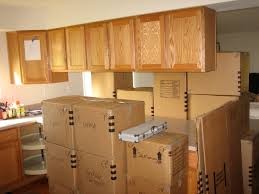 Packing Supplies:

Boxes - I recommend using boxes on the smaller side for packing kitchen items as you do not want boxes to get too heavy to be lifted. Look for 'wine' or 'book' sized boxes.

Paper - You can use old newspapers for cooking equipment and / or butchers paper for crockery / plates. If you have silverware / good quality china, it is good to package this in acid free tissue paper to reduce the possibility of tarnishing.

Tape - Invest in a packaging tape dispenser, they are not very expensive and will save you a lot of time.

Marker Pens / Stickers - Label each box carefully. Having 30 boxes marked 'kitchen' when you arrive at your new home, is not all that helpful. Be more specific, such as labelling, metal kitchen cookware, everyday plates and bowls and so on. Coloured stickers are helpful for labelling each room - eg. red for kitchen, blue for laundry etc. That way you have a quick visual reference for which box belongs in which room.

Padding - This is needed for cushioning fragile items. You can use bubble wrap or foam wrap although that can be expensive. Equally effective is using linen items such as tea towels, pillow cases etc. Or if you have a shredder, you could make a pile of shredded paper when you pack up and clear out your office.
Some good outlets for finding your packing supplies are Bunnings Warehouse, Visy Boxes or Officeworks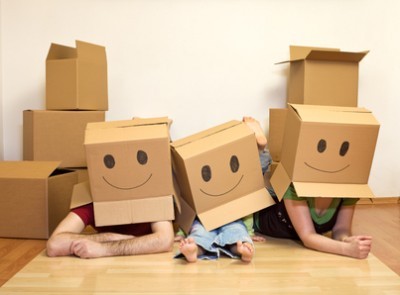 Top Ten Tips!
It goes without saying that moving house is a perfect time to declutter and get rid of unused items. This is especially true in the kitchen, there really is no point bothering to move things if they are out of date or don't get used. Those 50 small bottles of spices you have stashed in the pantry for instance, most are past their best 6 months after opening.

EAT! Yes, the more you eat out of your pantry, the less there is to pack. It's a win-win situation really!

When packing food items, especially liquids, amass a stash of supermarket carry bags and pack each item individually in a plastic bag to contain any leaks. Ideally when moving interstate there is really no need to be transporting half used bottles of tomato sauce, it's just not worth the time and effort - nor the cleanup required if there is a spill!

Begin by packing the rarely used items a few weeks in advance as mentioned above. When packing your boxes, put something non-breakable on the bottom (such as a metal baking tray) to provide protection to more fragile items.


For the glassware - stuff the insides of glasses with scrunched up paper then wrap in another layer of paper. Wine boxes (with their inserts) are perfect for packing your best glasses. Wrap as above and pack in the wine bottle cavities.

Wrap plates in newspaper or butchers paper and place a cheap paper plate in between stacked plates to prevent any scraping. Stack in boxes on their side (not in a stack such as in your cupboard) as they are more likely to absorb a bump this way.

Use all available space by 'nesting'. This simply means filling the inside of all spaces with something else smaller. Things travel better if they are closely packed with less room for movement, just make sure there is plenty of padding between breakables.

Keep a stash of corks to pop on the sharp end of your knives before packing (or if you don't have any corks on hand you could also cut a chunk of polystyrene to do the same job.

Save time by cling wrapping your cutlery still inside the cutlery tray holder.

Pack an 'essentials' box which will contain the items you need straight away when you set up in your new house. Include your most used and essential items such as kettle, toaster, plate, bowl and cutlery for each family member, dishcloth, tea towel, detergent, paper towels.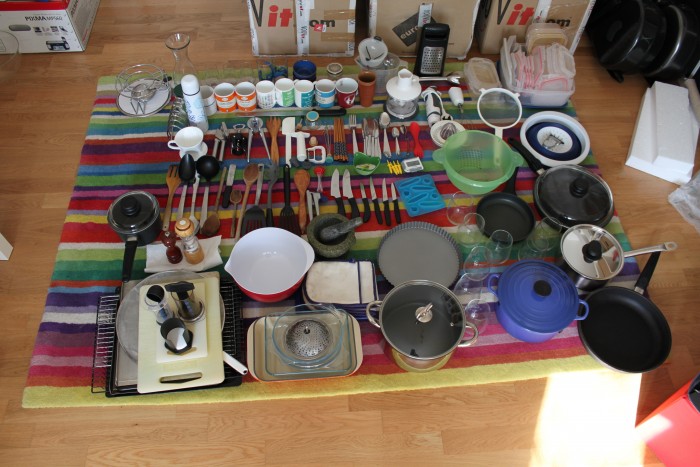 For your next interstate move - go with the cheap reliable option from a reputable removalist with hundreds of satisfied customers. Call today 1300 659 221 to speak to one of our friendly team or go online for your free quote here.
Image Sources
Title Image sourced here
Kitchen Image sourced here
Kitchen Equipment Image sourced here