By Sheree Jones
4 months ago
Southwest WA Removalist Guide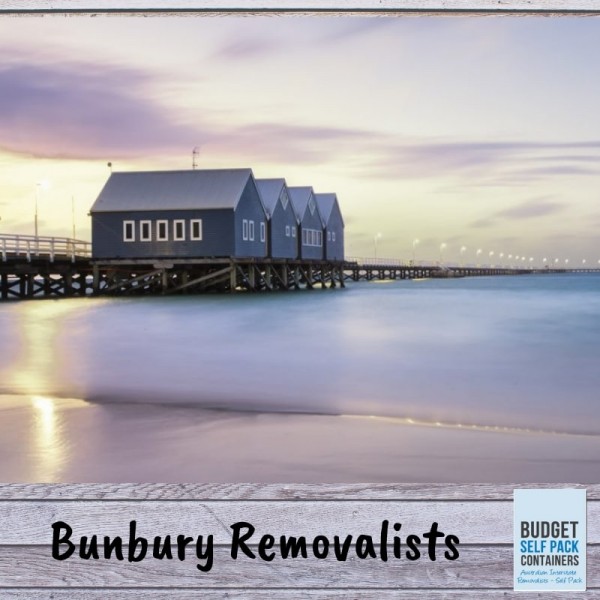 Bunbury Removalists FAQ
What is the cheapest way to move to and from Southwest WA?
Self-pack container removals are a great way to move to and from Southwest WA when you are on a budget. You can also save money by:
Loading or unloading at our depot in Bunbury
The further away from our depot that you live, the higher the cost of your moving quote. If you are able to load or unload your container at our depot you cut down on the transportation costs of your move. Commonly this is done by hiring a small truck for the day to transport your goods to and from the container. Doing this mid-week can be even cheaper as rental trucks are generally cheaper to hire at this time.
Reducing the number of items that you move
If you can limit the number of household possessions that you need to transport to 38m3 then you can use one self-pack container. We provide an 8-tonne weight allowance which is in most cases more than adequate for general household goods. Watch out for removalists that provide a cheaper quote which only allows a 5-tonne allowance - you're likely to get hit with additional charges once the container has been weighed. Move only what you need to by decluttering and leaving large heavy bulky items such as trampolines and gym equipment behind. These are often cheaper to replace at your new destination rather than paying to transport them interstate.
Moving outside of the summer school holidays
As with many things in life, supply and demand can dictate the price of goods and service. November to January is traditionally the busiest time of the year for removalists so rates are likely to go up at this time of the year when demand is at a premium. Consider moving in the offseason to secure lower rates and better availability of your requested moving dates and times.
I don't have space for a container at my property in Southwest WA - what are my options?
We can offer you depot loading and unloading facilities from our secure storage depot located in Bunbury, WA. You can have two consecutive days to load the container at your own pace and at a time that suits you.
This is a great option if you live a considerable distance from either of our depots in Perth or Bunbury.
Where are container removals available in Southwest WA?
We can provide self-pack container removals from as far south as Albany to as far north as Geraldton in Southwest WA.
Some of our most popular routes and their prices are:
Moving from Perth to Melbourne $2,355
Moving from Bunbury to Melbourne $3,125
Moving from Margaret River to Hobart $5,785
Moving from Quinns Rocks to Sydney $2,540
Moving from Donnybrook to Brisbane $4,325
We can also accommodate removals from Busselton, Dunsborough, Collie, Bridgetown, Manjimup, Mount Barker, Pemberton, Nannup, Walpole, Denmark, Frankland River and Albany.
Will my household contents be safe in a shipping container?
Yes. An important part of moving using self-pack containers is packing correctly. We provide packaging materials for residential moves such as furniture blankets, trolley, rope and moving boxes so assist with packing your container correctly. Additionally, our blog has a wealth of information on how to pack correctly - especially those items that you may not be sure about, such as your washing machine and fragile items.
Can I move materials and equipment for my business in Southwest WA?
Yes, absolutely. We have been helping businesses relocate stock and equipment for many years. Moving with self-pack containers provides a level of flexibility for commercial moves that you just cannot achieve with traditional removalists.
Whether you need to relocate shop fittings, tools, shop stock or building equipment - a moving container is a cheap and easy way to do it.
How much will it cost to move from Southwest WA?
For a competitive moving quote from a trusted and reliable self-pack removalist with a proven track record, give our team a call today on 08 6102 6540 or 1300 659 221.
You can also fill in a quote form online here. We will provide a moving quote for you within one business day of receiving y our quote request.