By Clive Smith
4 months ago
Ten tips from the experts on how to pack your own moving container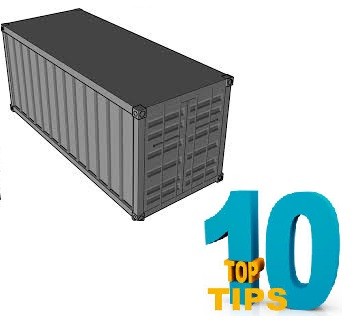 Expert removalists at your service!
Our interstate removalists are experts at packing moving containers for interstate home and furniture removals. Over the years, the popularity of the 'pack your own' shipping container has risen; cheap moving prices, flexibility and a smooth and hassle free moving process make it a popular choice for those relocating interstate.
Although it is a relatively simple process to load your moving container with your furniture, there are some essential tips you need to know that could save you a lot of time and headaches. We've moved thousands of Australians interstate this way and have amassed our top ten tips to ensure you are packing like an expert in no time at all.
Essential tips to pack your own container:
A very important step when you are moving house is to get rid of unused or unneeded items.

Decluttering

is a great way to save money - you can actually make money if you're able to sell what you don't need. A great way to do this is to

host a garage sale

. By reducing the amount of household goods that you are relocating you stand to make substantial saving on relocation costs.
When you book a self pack moving container your removalist will confirm where at your address the container will be placed. You need to ensure there is adequate space for a truck to load and unload the moving container and the container needs to be placed on a flat area. Ideally the container will be as close as possible to your house to minimise the distance you are carrying furniture. We always recommend the best option is to have the container doors opening in the direction of your garage as it's a great method to assemble your packed and wrapped furniture in the garage prior to loading the container. Whether your container is placed on a concrete/paved area or on a grassed area, it's always a good idea to place something under the four corners of the container to protect the ground. Small blocks of wood are ideal - these are also handy to have to level the container if it is on slighly uneven ground (see below).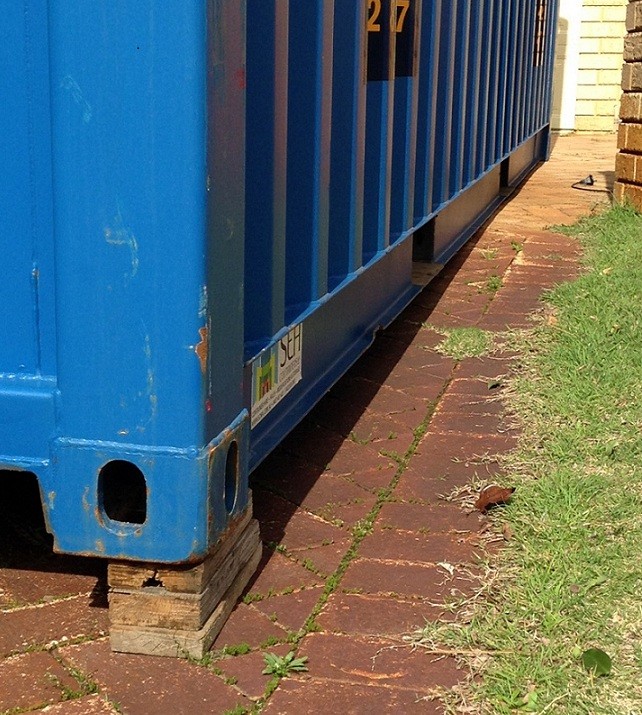 The most important piece of advice we can give to our customers to ensure their household items arrive at their destination undamaged is to wrap and pack correctly. It is essential that you have the packing materials you will need to do this. Start saving cardboard boxes, newspapers and bubble wrap ahead of your move. Reputable removalists often offer packing materials as part of their self pack moving package so check what you are entitled to - it could save you more money! Blankets, towels, duvets, pillows and cushions are all great padding - pop them into large plastic bags and use them as fillers when loading your container.

Rope is cheap and an essential item to tie everything inside your container. Tie-off points are located on all the inside walls for this purpose. If you secure everything in this way you should have minimal movement of the contents during transit of the container.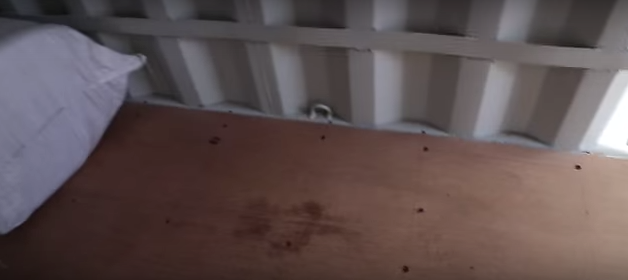 It is essential to have a plan when loading your moving container. Whether it is a detailed written document or just an outline in your head, just be sure to give some consideration to the placement of items in the container, particularly the larger pieces of furniture. Without a plan, you won't be maximising the space you have and it will make for a very disorganised and stressful move. An important point to consider in the planning stage is the distribution of weight within the container. Heavy items are best at the back or on the sides of the container but overall the weight distribution needs to be relatively even.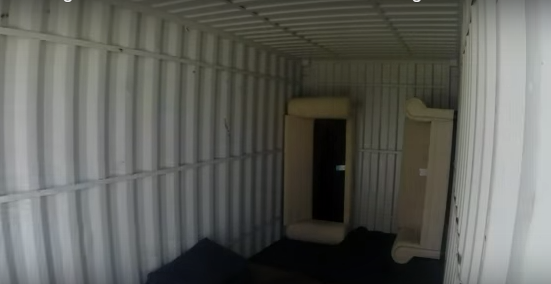 An often unconsidered area of the house when it comes to moving is the tools and garden equipement kept in the shed or garage. You will need to drain the petrol/oil from equipment such as lawn mowers, chainsaws and line trimmers. When moving to states with quarantine restrictions such as Western Australia or Tasmania, you will need to clean all soil and plant matter from your gardening equipment (it's a good idea to do this regardless of where you're moving, we would never recommend packing dirty items into your container). It is not suitable to transport gas bottles/canisters in moving containers so these will need to be sold or given away prior to your move.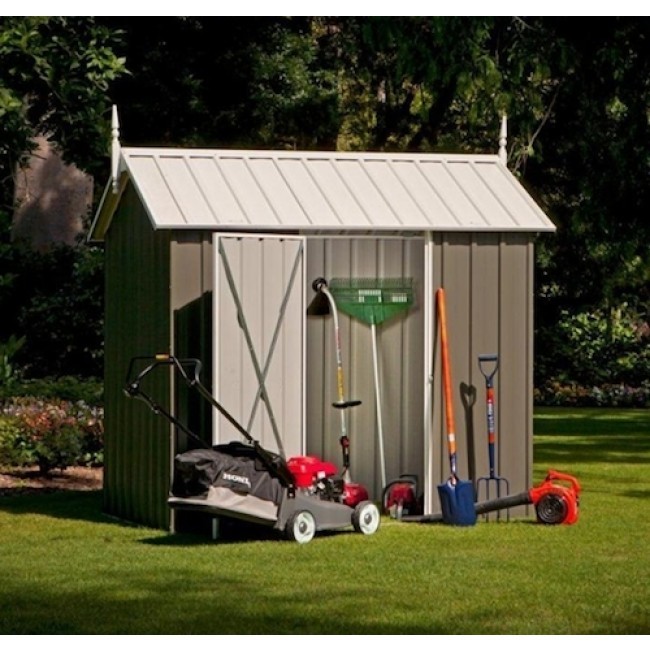 Some people out of necessity have to load their moving container in a very short period of time. In this case we recommend obtaining help to get the job done quickly and efficiently, a couple of extra pairs of hands, whether it be from family or friends can make all the difference. Some companies offer you the use of your moving container for an extended length of time so you can take you time and load your container over a couple of weeks. Be sure to ask your removalist how much time is included with your quoted costs. It can take a lot of stress out of the equation to know you don't have to rush loading the container if you don't need to.

Another useful tip is to keep aside the boxes containing your most essential items and to load them into the moving container last of all. This way when your container arrives at its destination, you don't need to be unloading half the contents immediately just to find the kettle to make a cup of tea! Include items such as a few days worth of clothing, towels, toiletries, basic cooking equipment and bedding.

We always recommend keeping an inventory of your items as you pack them into your shipping container. It's handy to have for insurance purposes and lets you keep track of everything that is packed. Another tip is to label everything - and we mean everything! Don't let any sneaky boxes slip through unlabelled because they contain bits and pieces from every room in the house. When it comes time to unpack, you'll be kicking yourself when there are boxes all over the house in the wrong room. Label each box with the room name it belongs to and a brief description of contents.

Don't forget to purchase a padlock to lock up your container once loaded and for transportation. A shutter padlock (or straight shackle padlock) or a good option as they are resistant to being removed with bolt cutters.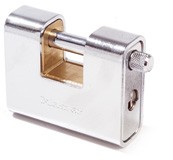 There are even more moving tips and stacks of packing advice to be found on our expert removalists blog. Find it here.
If you are looking for a free quote to move interstate from a reputable, reliable and proven cheap removalist, click here.
Or speak to one of our friendly team today on 1300 659 221
Photo Sources
Garden shed photo sourced here
Padlock photo sourced here