Can A Moving Container Be Placed On The Road?
In some cases, customers who have no room (or truck access) to their property to place a moving container down will want us to place the container on the road outside their house.
For us to place a container in any public space, we will require something in writing from the council (or other relevant authority) at least two days prior to the scheduled delivery.
In general, you should check with your local council to see if they allow containers to be placed at any location that is not on your property. While we are unable to obtain the council permit on your behalf, it is usually a simple process to get one. If the council requires a copy of our public liability insurance certificate, this can be supplied upon request.
Moving Containers Rapid Unload Option
If you have no space on your property for a shipping container and your request for a council permit to place one on the road is refused, there is a third option to consider.
A rapid unload is when we deliver the shipping container and it is unloaded while the truck waits onsite.
There is an additional charge for this option however it speeds up the unload process and makes it possible to deliver to addresses where traditionally a shipping container could not be used.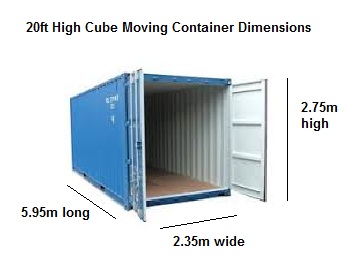 Contact Your Local City Council For Moving Container Permits