By Sheree Jones
4 months ago
8 Mistakes to avoid when moving house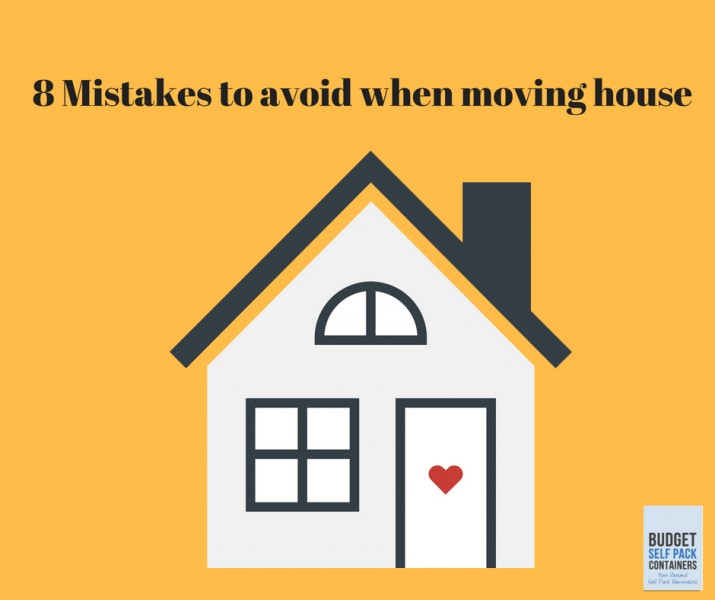 There's a lot more to an interstate move than chucking your stuff in a box, putting it on a truck and hoping for the best. Moving an entire household worth of possessions a long distance or interstate is a big undertaking and one that essentially needs a project manager calling the shots, setting the budget and ensuring the move runs smoothly. Here are some common pitfalls that people make when moving and our suggestions for avoiding these when you are moving interstate.
Employing an untrustworthy removalist
Be sure to do your research when you hire your removalist. Get multiple quotes to compare prices however don't fall into the trap of picking the cheapest quote without first checking out the credentials of the company you choose to hire. Are there any extra costs to potentially be added to your quote? Can you make changes to your move, ie. dates, times? Is insurance included? Is GST included? Read online reviews of removalists (on multiple platforms), how do they rate with previous customers? When accepting your quote, are you provided with a written contract detailing the particulars of your move?
Moving unnecessary items
Moving is a great time to declutter. Before you even consider starting to pack, begin by going through each room of your home, including garage, storage sheds and outdoor areas - and ask yourself what is worth paying to relocate. We seem to accumulate so many possessions that are neither used or needed, and moving house is the time to reevaluate what you want to keep in your home. Holding a garage sale or selling unwanted items online, is useful for both raising money and also reducing the cost of your move, if you have less items to relocate.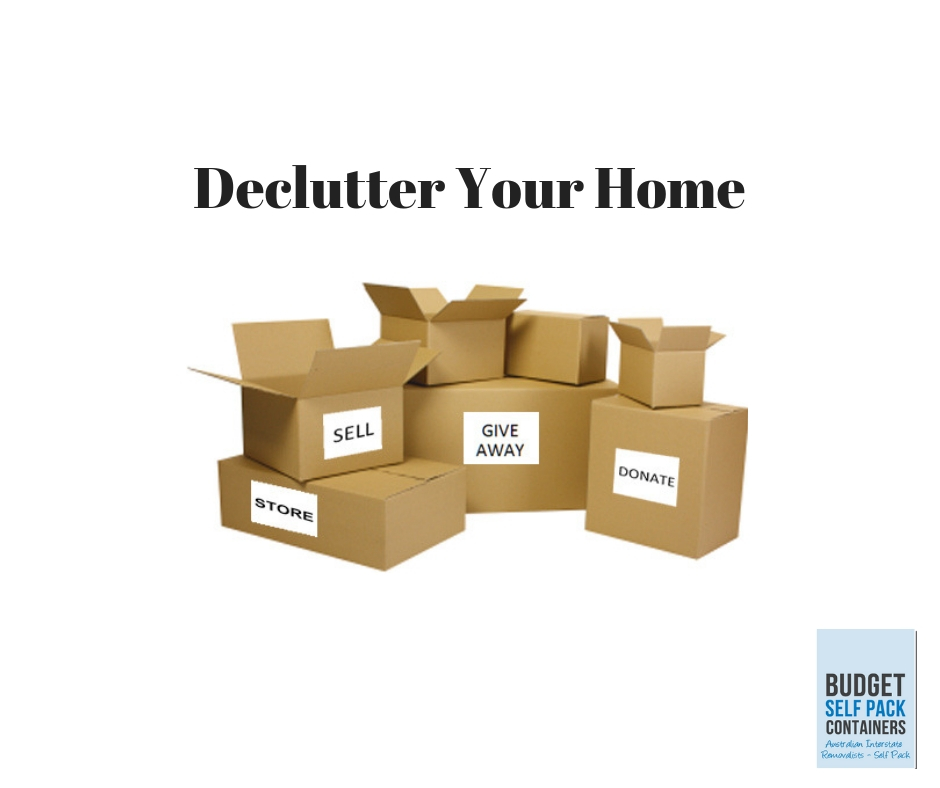 Failing to pre-plan your move
Moving at the last minute with no pre-planning is sometimes unavoidable. If your move is known about in advance though, minimise stress and hassle by doing a little early planning and you will be thankful by the time moving day rolls around. There are definitely 'busy' times of the year for removalists - primarily school holidays and summer time. If this is when you are planning to move, you will need to allocate extra time to give your removalist adequate notice of your moving dates to ensure availability. The actual packing process should begin at least 12 weeks before you move beginning with decluttering and packing seldom used items initially. Even item that you can tick off your list prior to moving day will assist you in having a smooth and hassle free move.
Not leaving enough time to pack
As mentioned above, we recommend you begin packing 12 weeks before your moving day - more if you're particularly motivated! Packing is one of those things that we commonly procrastinate about and often just starting the process is enough to motivate you to keep going. If you want to pack well and not just end up stuffing anything in any old box the day before you move, you need to prepare. Have all of the packaging materials that you need to hand. Do some quick Google searches on how to pack certain items if you are unsure. Designate one area of your home for storing the packed boxes as you go.
Failing to organise insurance
Insurance is necessary when moving house and not usually covered in your normal home and contents insurance. Check with your removalist, what level of insurance they offer. Your trustworthy removalist should be fully insured with transit insurance to cover any losses due to a truck or train accident or a natural disaster. Covering your actual items against wear and tear or damage caused during moving may need to sorted by yourself through your own insurance company
Forgetting to pack a 'survival kit'
On moving day it is vital to prepare a 'survival kit'. This will contain everything you need to use on moving day and for a day or two afterwards. Yours may contain items such as bed linen, a towel, a change of clothing, toothbrush, soap and basic cleaning supplies. This will avoid you digging through piles of boxes searching for that one thing you need immediately.
Failing to organise your pets move
Moving can be very stressful on pets - particularly cats and dogs. If you can organise in advance the method and logistics of moving your pet, it will lessen the stress on moving day. If you pet needs to move unaccompanied there are companies such as Jet Pets that can relocate your animal for you. Regardless of how you move your pet you will need to organise an appropriate moving container for them, remember to keep some of their favourite toys, comfort items with them, have an ID tag with their name, address and your contact details on it and obtain a certificate from your vet detailing your pets health and vaccinations.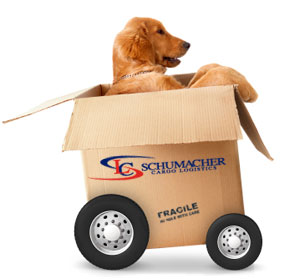 Not having enough packing equipment
Having enough packaging equipment for your move is essential - particularly if you do a self pack move with container removals. Packing well will make it much quicker and easier to transport your household items. The main objective is to ensure everything is padded and protected from jarring and potential dropping. This goes for large and small items so large pieces of furniture need to be protected with furniture blankets and small items need to be packed together in good quality moving boxes.