By Clive Smith
4 months ago
A guide to insurance when moving interstate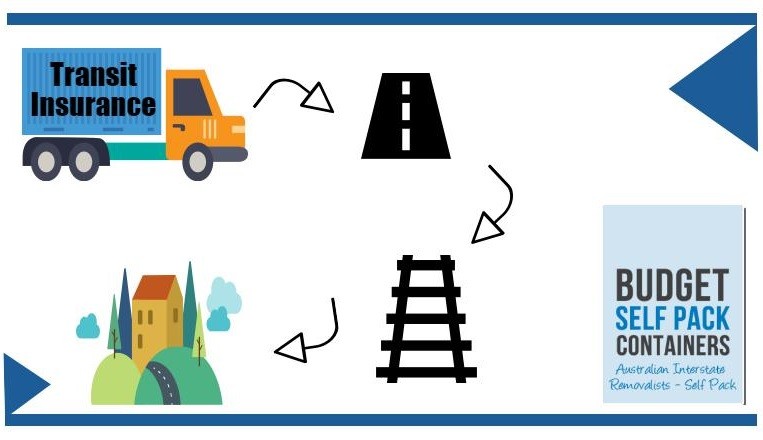 If you have decided to move interstate the cheap and stress-free way - using a self pack shipping container, chances are you're wondering what insurance you need to cover your household items during the move.
Depending on which interstate removalist you use, you may or may not be covered by their own insurance policy although that's not the end of the story. You will to know exactly what you are covered for. Different interstate removalists offer different levels of cover and it's worth checking out the fine-print before you sign on the dotted line. A reputable removalist will offer transit insurance as well as public liability insurance.
Transit Insurance
Transit insurance is a type of insurance to cover your household items during the transit period specifically. If you are moving interstate using a self pack shipping container it is worth noting that anything you load into the container while it is on your property is not covered - this type of insurance is for transit only. This type of insurance offers cover on your household items in the event of many natural disasters such as flood, lightning and fire. Accidents during transit such as overturning, jack-knifing, derailment and collision as also covered as well as theft.
What transit insurance does not cover is damage caused to your belongings that is not caused by any of the incidents above. For instance, if you pack your own moving container to move interstate, you are responsible for loading it correctly to ensure that damage does not occur within the shipping container from items not being secured adequately or not being protected properly.
There is plenty of information available on how you can pack your moving container the right way to ensure that your home contents arrive safe and undamaged at your new home.
Public Liability Insurance
Public liability insurance is purchased by a company to cover against claims of personal injury or property damage caused as a result of the business' activities. In terms of shipping container removals, this would be applicable in an instance such as if the shipping container was located on the verge between a property and the road (a council permit would have been obtained in this type of placement), and a passing bicyclist hit the container. If that person then claimed the incident was the fault of the container, the company who provided the container could supply insurance cover for such a claim - providing that they supply public liability insurance.

Contents Insurance
It is highly recommended that you take out contents insurance to cover your household goods when moving interstate. The easiest way to do this if you already have home and contents insurance, is to contact your current insurance company and take out some addition cover for your items whilst in transit.
Alternatively there are numerous insurance companies that specialise in transit insurance:
Budget Self Pack Containers Transit Insurance
At Budget Self Pack Containers we strive to do everything we can to make your interstate move as easy and stress free as possible. For your peace of mind, all of our containers are covered under our transit insurance policy up to the value of $150k. We also carry Public Liability Insurance of $20m.
For an obligation free quote, call one of our friendly interstate removalists on 1300 659 221.
Or get an obligation free quote online here.