By Sheree Jones
3 months ago
Moving House During The Holidays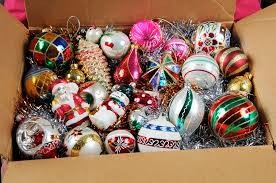 The school holidays is an extremely popular time of the year to move - in Australia, particularly the summer Christmas holidays. This is a time that many people in the workforce are forced to take their annual leave as many businesses close over the Christmas period. The end of the school year also makes it an attractive time for parents of school age children to make a move without the disruption of a mid school-year move.
As Australia's leading self pack container removals company, we are well aware that moving house at this time of year can be a tiring and stressful exercise. Also, the last thing you want to be splurging money on is overpriced removalists who charge the earth to move your family interstate.
The good news is that Budget Self Pack Containers is here to help. Our aim is to provide you with:

The cheapest price for your self pack move
By choosing to move interstate with container removals (packing your own 20ft removalist-spec shipping container), you have already saved up to 50% of the price you would pay for a full service removalist. When you weigh up the time it takes to load and unload the container - on average, a day to load and an hour or two to unload - it makes a lot of sense to save yourself thousands of dollars. Particularly at the time of year when many people are struggling to keep up with all the bills as well as Christmas costs.
If you happen to find a cheaper price for your move, let us know and we'll see if we're able to match it. Do check out the fine print though - many removalists that give a cheap quote may have lower weight limits and less container hire time. These costs are then added on after you've already committed to moving with them. With Budget Self Pack, we let you know all of your costs up front so you don't get any nasty surprises once your move is underway.
For an obligation free online quote click here, or call 1300 659 221 to speak to one of our team to get a quote for your holiday move.
Reduce the stress when moving house
There are a number of ways you can minimise the hassle and stress of moving house. The best way is to equip yourself with an experienced and trustworthy removalist who offers you an open line of communication throughout your interstate move. If you're in the process of getting a few quotes today, a great way to assess a company is to pick up the phone and give them a call. Sure, online reviews can be useful when judging a removalist but speaking to someone will always give you a good sense of the calibre of a business.
Stress will also be reduced by being organised. Have a plan of action for your move and stick to it. Setting yourself tasks to do in the weeks leading up to the move will greatly reduce the stress of the last week. Check out our Moving Interstate in Australia checklist - it provides you with a time-table for your move. Finally, as the holidays can be a very busy time for interstate removalists in Australia, it's best to book in and confirm your move with your chosen removalist well ahead of time to ensure you get your preferred days sorted for moving.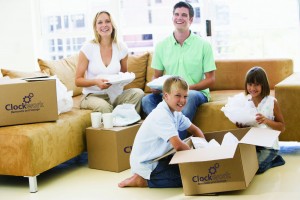 Helpful tips for moving with kids
This is a subject we are very familiar with. We've undertaken an interstate move with school-age kids so we know the trials and tribulations you are likely to face. Number one is keeping the kids occupied while you tackle packing up your house. Depending upon their age, they may be able to assist you, particularly with their own items. Packing soft toys and clothing is a fairly risk free exercise they may enjoy. The following articles have a few tips on moving with kids and are well worth a look.
When moving using a self pack shipping container you will need some materials to assist you with packing and loading. In most locations we get you started with including for free the following items:
Additionally there are many items you may have around the house that will assist you when packing, such as:
Old blankets / towels / doonas

Polystyrene pieces

Ropes and truck ties / bungy ties

Foam mattresses / offcuts
Anything that you can protect your furniture with is great. You need a buffer between everything to prevent scuffs and rub marks during transit and rope is essential for tying everything in as you go to prevent movement during transit.