By Clive Smith
4 months ago
Moving to Perth from Melbourne - A Case Study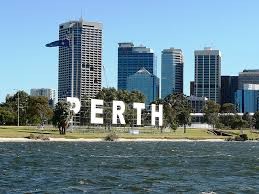 This weeks blog is for all of you that are interested in using a moving container for a self pack move interstate in Australia. This method of relocation is arguably the cheapest way to move interstate and in our opinion the easiest option with minimum stress and hassle.

Moving interstate can seem like a massive task but in reality container removals are quite a simple process. Below I've outlined the steps involved for a move from Melbourne to Perth (although the same steps apply, more or less to any location).
Step 1: Container removals quote
Obtain a quote; there are two ways you can do this, either call our office on 1300 659 221 and speak to one of our friendly staff OR complete our online quote as below - you can do that here.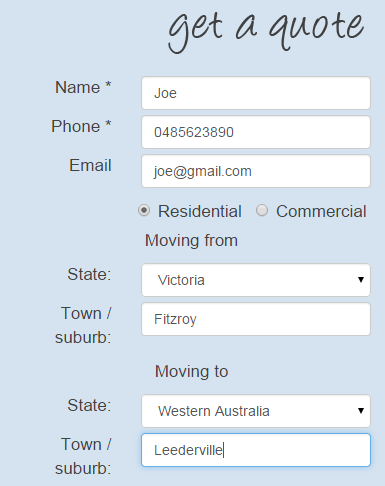 To give you an accurate quote we need to know where are you moving from and to (preferably the suburb name, although if you don't yet have a destination address locked in we can always estimate to the centre nearest you). We usually will have your quote back to you within a day.
Your quote will include the following:
Price - for this move the price would be $3830

How it works

How many days you have to pack / unpack your moving container - in this case you would have 30 days to pack and 10 days to unpack your container.

Transit time - (moving to Perth from Melbourne takes 5 days)

Packing equipment and materials included - Moving to Perth from Melbourne you will receive an upright furniture trolley, 10 furniture blankets, 30m rope and 20 tea chest cartons

Insurance - all of our containers are covered under our transit insurance policy

Container specifications

Weight allowance (base weight)

Container transportation

Storage

Customer service

Payment terms

Quote acceptance

Assistance with loading/unloading your container/car transport
Step 2: Quote confirmation
Should you wish to confirm this quote, your best bet is to give the office a call or shoot us an email and we will call you back. Generally this confirmation phone call lasts between five to ten minutes and we will cover details such as addresses, delivery dates and times for the container removals, contact details for you and any special requests you may have.
At this point we will try to view your address (on Google maps streetview) to ascertain where the moving container will be placed when delivered by our drivers. Some things to consider are truck access, overhead power lines, overhanging trees/bushes, access to the doors of the shipping container.
Step 3: Delivery of your empty Moving Container(s)
Once all of your details are confirmed we will process a $300 deposit (final payment is due a minimum of three business days before delivery of your loaded container). We will then organise to have a container delivered to you on a day that suits. You can watch a container being unloaded from a tilt tray truck here.
Step 4: You pack
Once you have your moving container, you are in charge. We have loads of helpful tools and tips to share when you are packing to move interstate. Check out our Moving Interstate in Australia Checklist, or 10 Tips for Moving Furniture Interstate or maybe our Cheap Removalists - Packing Guide. You may find it helpful to watch a previous customer of ours load his shipping container with a small car and furniture - check it out here.
Step 6: We transport
Moving containers are transported by rail to their destination, then by truck to your address. Again the container is unloaded at an agreed upon time and place and you are left to unpack your belongings at your own pace. Once you have finished, just give us a call and we'll arrange removal of the empty container as soon as possible.
This handy 'Moving Interstate' infographic shows the container removals process in picture form: